Get ready to travel in style at bargain rates.
Say the word 'hostel' and it immediately evokes images of rickety bunk beds, funky smelling hippies, and possible health-code violations. But times, they are a' changing and Generator is at the vanguard, leading the charge to redefine what it means to stay at a hostel with an emphasis on design and social engagement.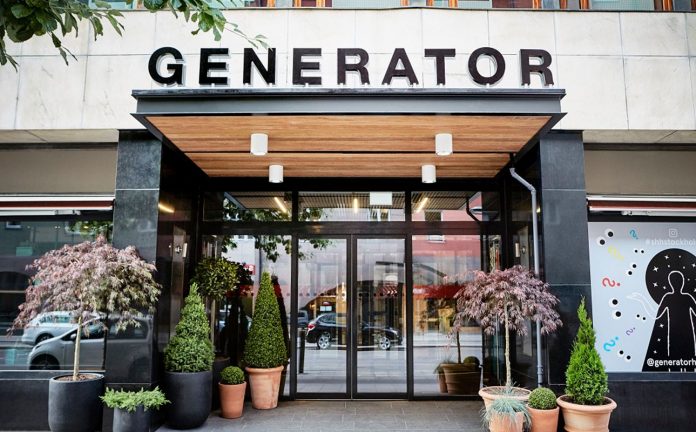 The business model is to provide a well-designed boutique hotel experience with similar bar and restaurant amenities by investing less in the rooms and more in lounges, restaurants, and bars as the main public spaces to encourage social engagement to both guests and locals.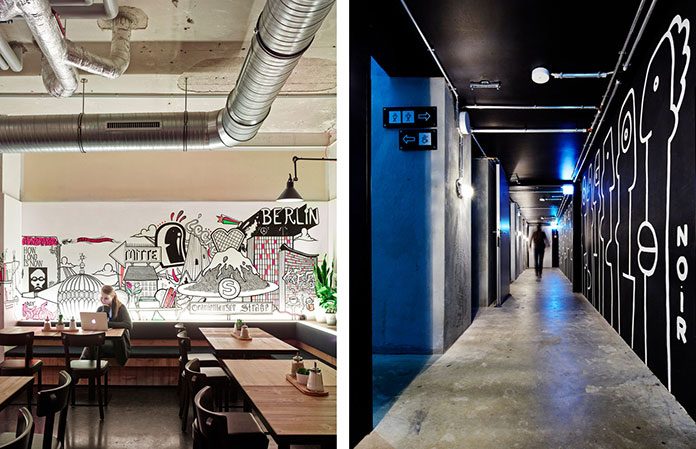 For interior design and architecture, Generator has been working with Toronto-based DesignAgency for the last 10 years to help define the Generator experience which is punchy, eclectic, modern and is strongly reflective of local arts and cultural influences.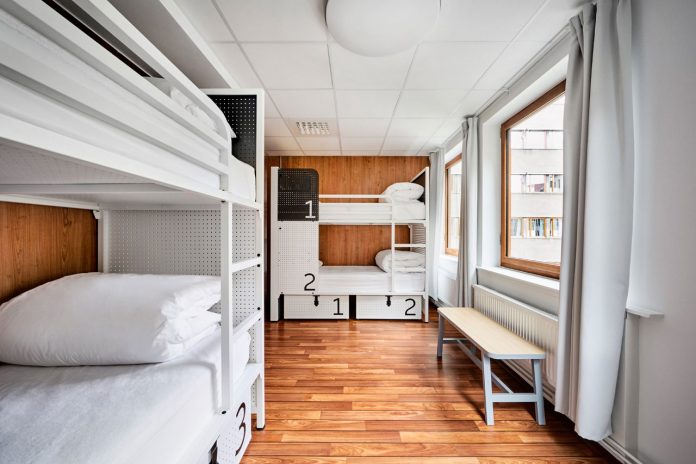 Each hostel was designed specifically for the city and neighborhood in which it is located and forgoes any type of repeated design palette to try to tie the hostels together in a corporate brand. Rather than expected design elements, they commission local artists to paint murals and create art installations.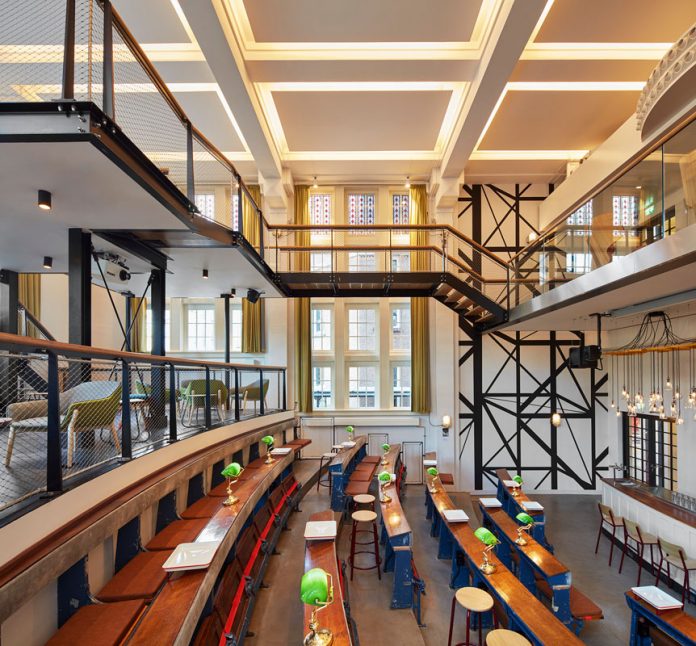 The Amsterdam location opened this year in a historic 1908 brick building that was once the university science department. Designers played on the heritage of the building which includes The Auditorium, a lounge with the original lecture-style seating and the professor's desk converted into a bar with gas taps and laboratory beakers. There are also pieces by Dutch star designer Marcel Wanders and wallpaper by Studio Job.
The location in Stockholm deliberately moved away from the stereotypical light wood designed associated with Scandinavian design and commissioned local designer Aleksandra Stratimirovic to create a light installation and Mia Cullin built a communal table to represent Stockholm's modern design scene.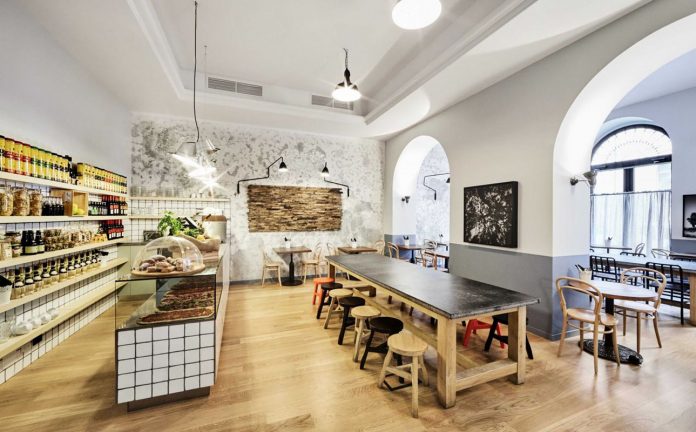 The most recent Generator is in a multicultural neighborhood in Rome near the train station. Inspired by the community in the area, the design has a warm, sexy feel with and vibrant colors. The community areas have three zones moving from a pristine, art gallery-like lobby to a French patisserie and, on the corner, a Cuba-Asian inspired bar and lounge.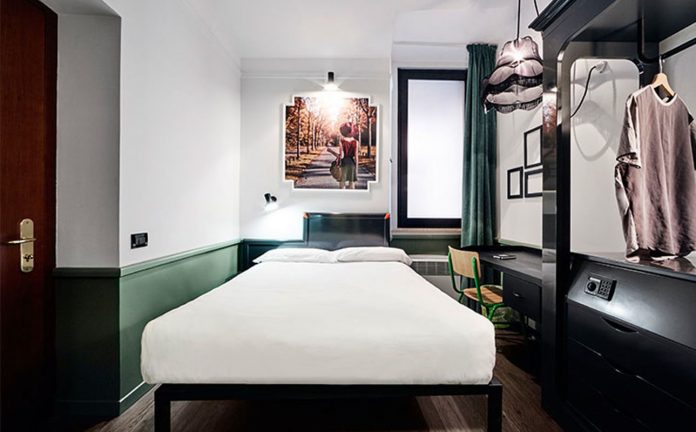 Since 2008, Generator has expanded from 2 to 14 locations across Europe with the newest locations opening in Rome and Amsterdam. Other cities include Dublin, London, Copenhagen, Berlin, Hamburg, Venice, Barcelona, Paris, and Stockholm. Now Generator is setting its sights on the US with the first location planned for Miami. For the future, Generator is eyeing cities on the east and west coasts like New York, Boston, Philadelphia, D.C., Los Angeles, and San Francisco–targeting cities with vital urban cores and cultural attractions.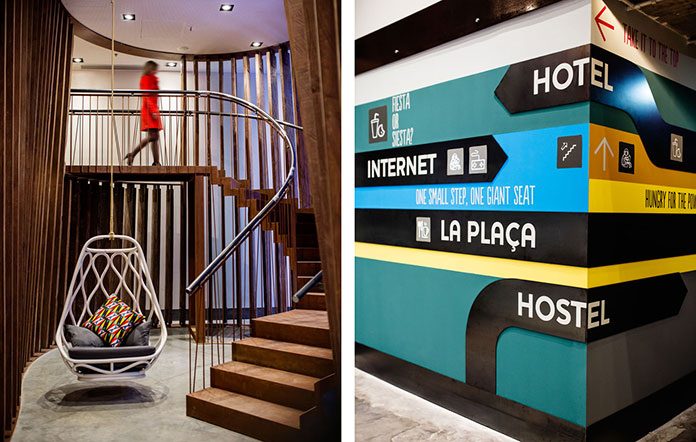 An overall design experience is an integral part of the Generator brand. With more and more people spending their money on experiences rather than things, Generator Hostels has provided environments for social engagement and eliminated the need to choose between style and affordability.