Valencia, Spain is an old city. Like Roman times old.
Much like last week's travel feature in the Balearic Islands, the port city has an extensive history creating a diverse culture. Modern Valencia is a mix between historic and contemporary, from the UNESCO World Heritage Site, the Silk Exchange (La Llotja de la Deda) to the futuristic City of Art and Sciences (Ciutat de les Arts I les Ciéncies) designed by Valencia native Santiago Calatrava.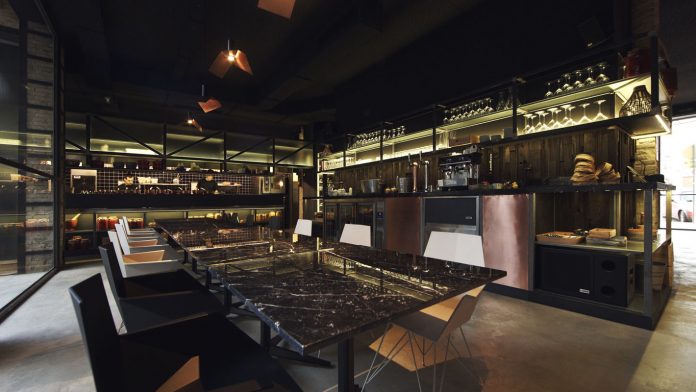 In the neighborhood of Ruzafa, the new version of the restaurant Bouet recently opened, designed by Ramón Esteve Estudio, mixing traditional with contemporary elements to create an environment conducive to the restaurant's goal of 'defending gastronomy as a hedonistic and sensorial experience'. The entire feel of the space reflects the cuisine as a place where sophistication and casualness come together naturally.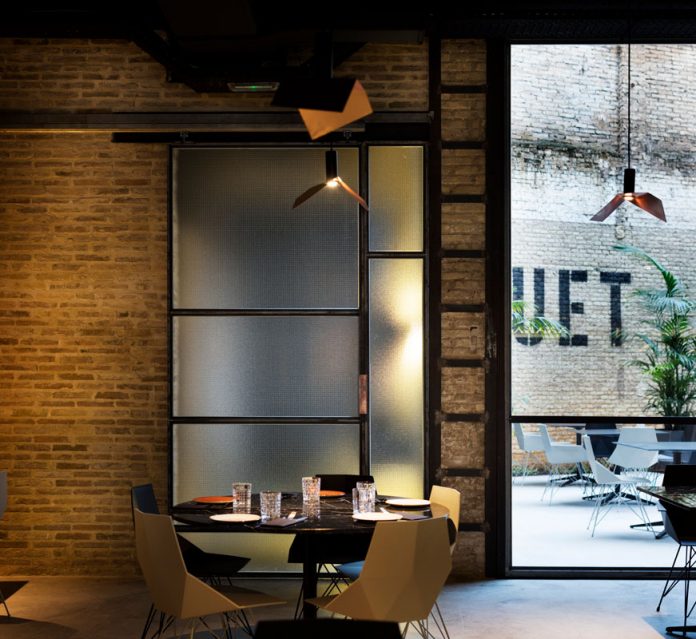 "The architecture is not the aim here; we create places where things happen, where you can enjoy being surrounded by the atmosphere, the sounds, and the warm lighting. In conclusion, a place where you can be happy in the easiest and more traditional way–around the table," said Ramón Esteve.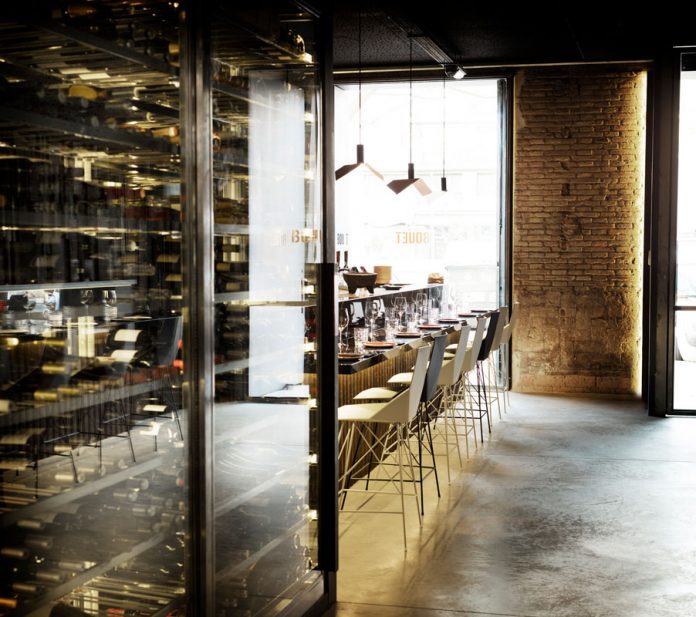 The restaurant itself is divided into three distinct areas: the entrance lobby/bar where guests can enjoy a cocktail and some light appetizers, the main dining area with an open kitchen so guests can hear and see the cooks in action, and an outside courtyard where diners can enjoy the Mediterranean weather along with their meal.
The rough brick and stonework are offset by the modern industrial glass and metal in the interior. The organic shapes of the traditional materials have also been juxtaposed with the contemporary faceted seating designed especially for Bouet. Continuing the geometric shapes, irregular mirrors were hung on the walls and custom designed copper hanging lamps were created to take the form of an abstract bird.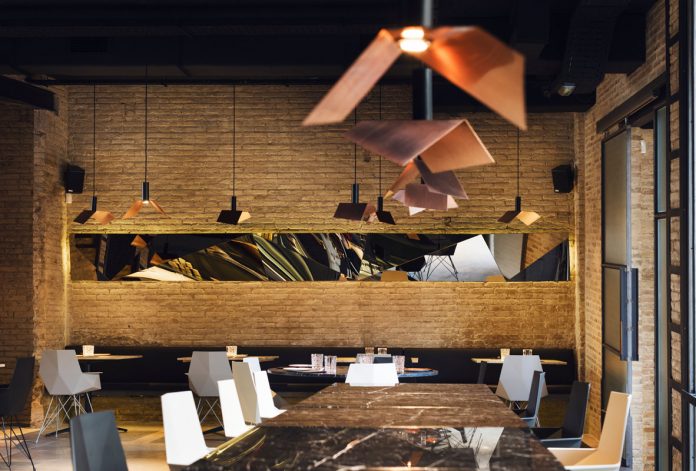 "As big passionates and lovers of good design, architecture, and gastronomy, this exceptional space acts as a base where the quality of experience multiplies with good music, art on display, its light sensuality, the peace and quiet and the elegance of materials," said Chef Tono Pastor and César Lopo, owners of Bouet.
After a long friendship between the architect and chef, they were finally able to collaborate on a restaurant free of limitations. El Bouet needed space to grow and create a fusion of multi-cultural cuisine. Ramón Esteve made sure they had the perfect place to grow.
[photography by Alfonso Calza]