by Erik Heinrich
Toronto's Museum of Contemporary Art (MOCA) has a new home – an industrial-deco landmark that has over the decades been an aluminum extruder, an auto parts plant, and an incubator for underground graffiti artists and punk bands. The skin and bones of Auto BLDG, a 10-story factory originally designed by architect John Woodman for the Northern Aluminum Co. in 1919, have been carefully restored. Conversely, the interior was stripped bare and modernized around doric-style columns reminiscent of the 2,500 year-old Parthenon.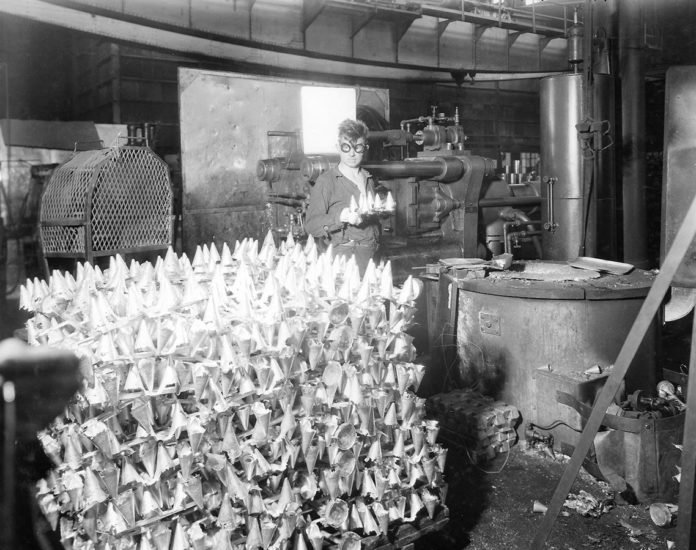 "People sometimes miss the fact that Auto BLDG is a lot more than a heritage frame with four walls," says developer Alfredo Romano, CEO of Toronto's Castlepoint Realty Partners. "As you move around the interior the signature motif is a gridiron of massive industrial columns. If you know anything about design, you immediately realize it was built using the same architectural principals and aesthetics as a Greek temple."
Auto BLDG's other distinguishing feature is oversized leaded windows, preserved and partially tinted in lemon yellow and tangerine, offering panoramic views of Toronto's lakeshore and skyline.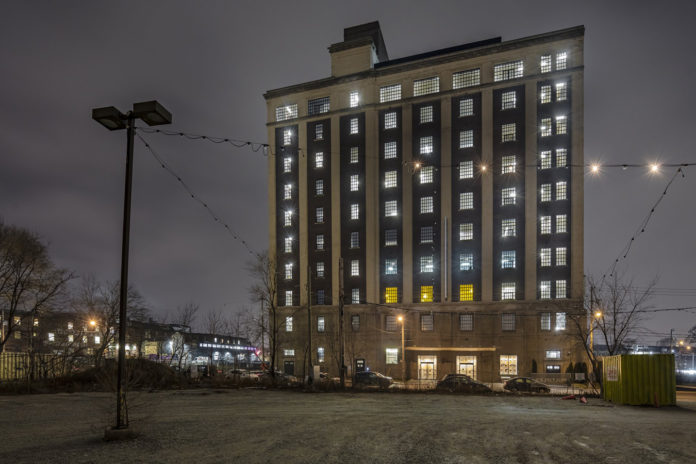 "We wanted to retain the feel of an authentic, early 20th-century industrial building," says Peter Clewes, lead architect on the project and principal with Toronto's architectsAlliance. "The challenge was knitting a new building into the existing fabric with minimal intervention."
When Castlepoint Realty Partners and architectsAlliance partnered on the reinvention of Auto BLDG – once the tallest building in Toronto and a still the defining structure of the city's Junction Triangle – they had three primary objectives in mind. Create a long-term, purpose-built exhibition space for MOCA, which occupies five floors, establish an anchor for a new arts community and make Auto BLDG ecologically sustainable.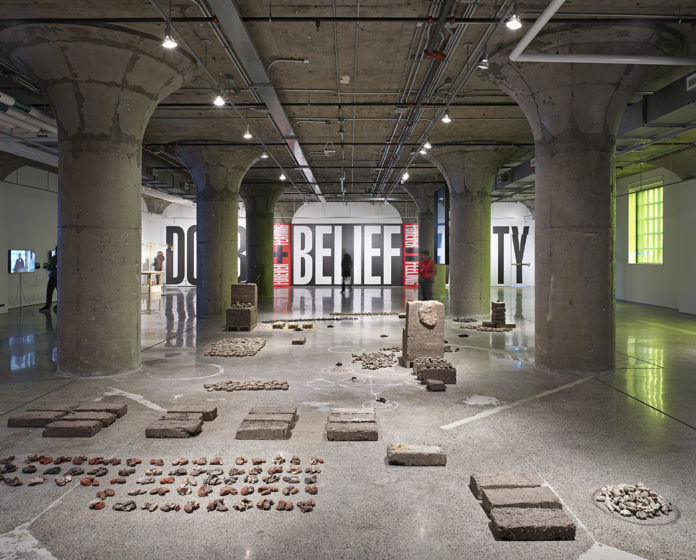 MOCA has signed a 40-year lease for five of the ten floors (55,000 square feet) and a year into its new life Auto BLDG's other tenants include artists, art groups, ad agencies, and architects. New businesses have opened across the street, including a large urban-rustic eatery, a microbrewery and an independent book publisher.
As part of the restoration, Castlepoint Realty outbid a commercial logger for 400 acres of forest north of Toronto that offsets 8,000 tonnes of CO2 per year. There is a solar-panel grid and plans for an algae bioreactor and rooftop garden.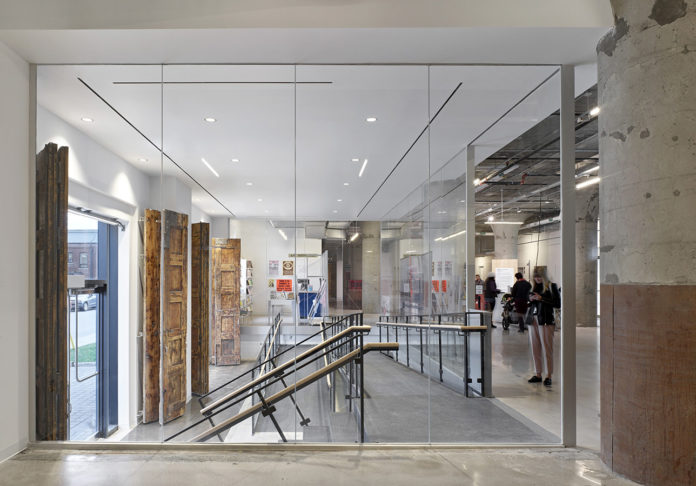 "As architects and developers, we need to do more than just comply with environmental standards," says Mr. Romano, who remediated Auto BLDG from a brownfield site with contaminated soil over a period of years. "If you wish to remain relevant in today's marketplace you have an obligation to look for innovative solutions that make a difference and inspire the imagination."
Erik Heinrich is a Toronto-based writer whose work has appeared in The Globe and Mail, Los Angeles Times, The Washington Post and Sydney Morning Herald.