It seems like the early 1900s Canadian neighborhoods in Montréal and Toronto are becoming hotbeds for modern design renovations. We've been featuring a lot of them lately but, for every one we feature, we see several we don't lest people think we're partial to Canadians. When we saw the Zn House by the multidisciplinary design studio +tongtong, we knew we had to feature it. For those who haven't memorized the periodic table of elements, Zn=zinc.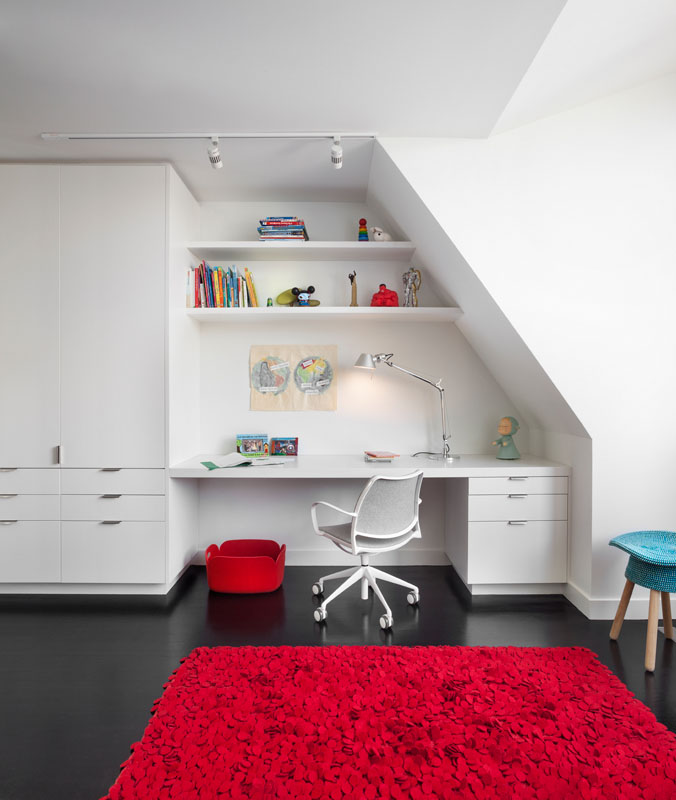 The specifications were to build a modern family home that expands the area of livable space while remaining true to the vernacular of the neighborhood. This challenge was met with an emphasis on natural materials and light. Inspired by rural living and the original build date of the home, industrial materials accentuate re-imagined architectural qualities in an unmistakable contemporary space.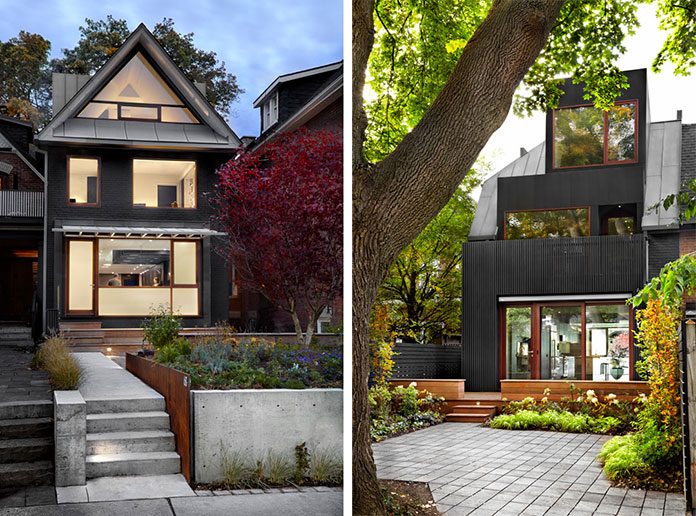 Grey and black zinc used throughout both the exterior and interior of the home, giving it its namesake, is a material that blends traditional aspects with the new contemporary scheme. Inside, a vertical shaft brings light from large skylights down 3 floors illuminating the ground floor while animating a zinc wall and ceiling above the kitchen.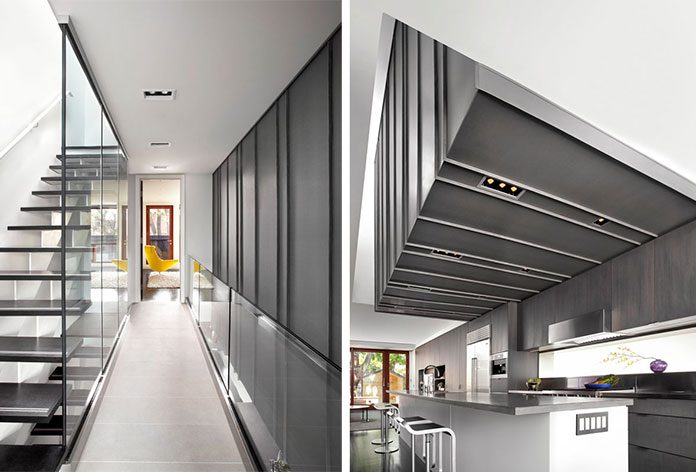 "I really embrace the slot between the two floors," said +tongtong principal John Tong about his favorite element of the house. "It turns the 2nd floor hallway into a bridge that connects all of the floors. This is key to bringing light down to the first floor."
On the 3rd floor, the entire gable has been replaced with an expansive triangular glass window affording views of the neighborhood and downtown skyline in the distance. A custom-made triangular blind shades the window and retracts into a millwork unit when not in use.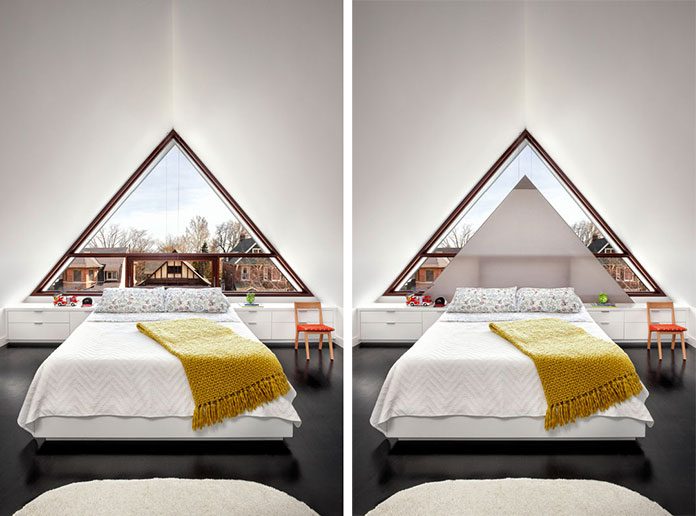 In the kitchen, an original window at the side of the house was reconfigured proportionally to retain its original breadth. This now horizontal window extends along the kitchen and integrates seamlessly within the millwork of the dining room. The kitchen counter also extends providing the means for a countertop vent-free ethanol fireplace in the dining room. Throughout the home, millwork such as that found in the transitional space between the kitchen and dining room defines overlapping function.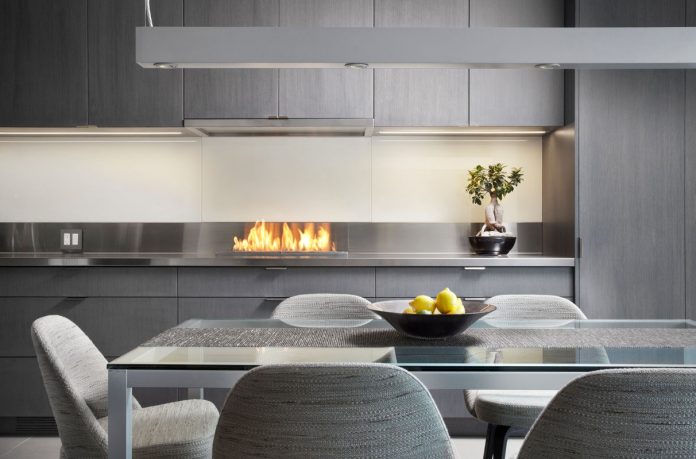 Outside, the rear facade of the home has been entirely transformed to maximize views of the expansive elm tree behind the house; while in front, a large glass pop-out opens up the home to the street while being protected from the sun and elements by a new zinc awning reminiscent of bygone neighborhood corner stores. The landscaped berm and retaining walls create a layer of privacy between the public street and the private home which provides a small area of refuge in front of the home for children to play, complete with theater seating to watch the spectacle of life unfold.
[photography by Lisa Petrole]