Maybe you weren't born in a barn but you'd sure want to live in this one.
It might not be obvious to many, but to the new owner of a German farmhouse and Munich-based architect, Phillip Möller, had the inspiration to integrate the small run-down barn with the farmhouse to create a 3,100-square-foot home with a modern, minimalist interior while keeping the external structure intact.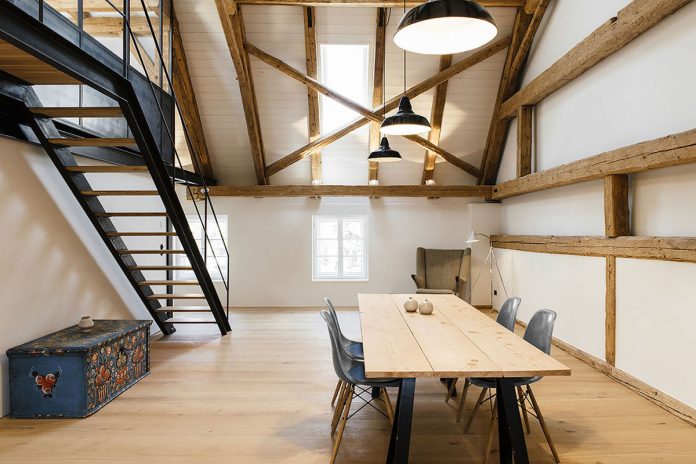 The Moorenweis farmhouse was originally built in the 1890s with a barn that had previously housed cattle. The plan for renovation would join the two buildings to open up sections of the interiors while maintaining the same basic internal layout of the original farmhouse structure. Because it was used for over 100-years to house cattle, the barn had to be completely rebuilt from the inside, including the floors walls and roof as it was connected to the farmhouse. The attic space was opened up as well as the barn to make an open and comfortable living space.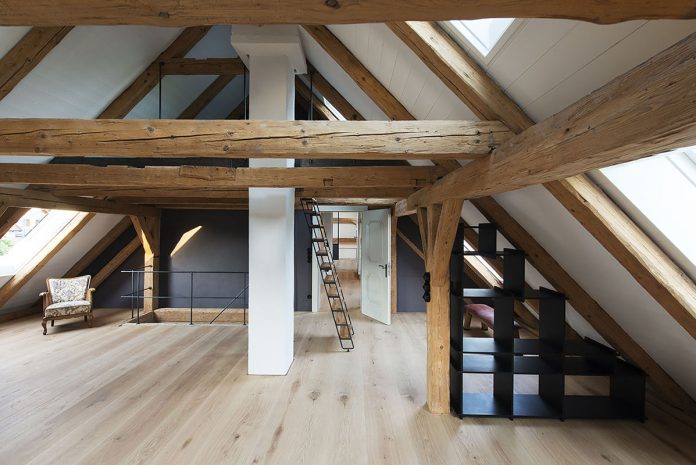 As a contrast to the open area that was once the barn, the small-scale room structures of the original farmhouse were kept in order to maintain the typical character of a historic farmhouse. This creates a natural division where the family of four can have their own areas but come together in the larger spaces.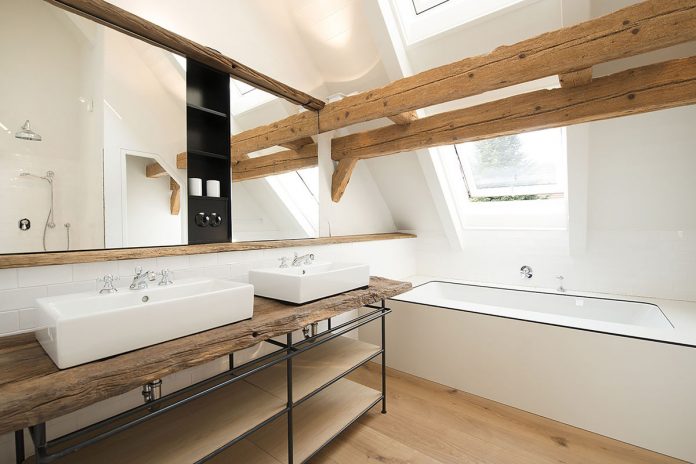 The design blends the old with the new with the original roof truss sandblasted and exposed in a natural wood finish as the key component. Where needed, the original truss structure is augmented and supported by dark gray steel girders. A steel staircase leads up to an open entry area to the second floor resulting in a loft-like character with a touch of industrial chic. The warmth and farmhouse feel of the interior are maintained with natural wood flooring throughout the house.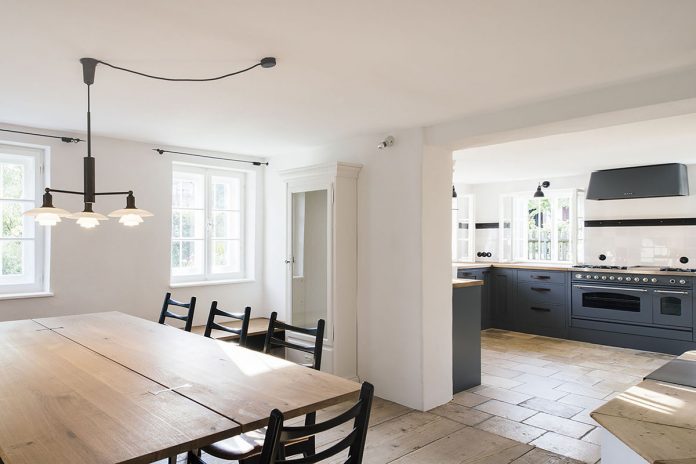 The old and new really come together in the dining area and fully customized kitchen designed by Möller, where modern fixtures like slate gray appliances and a black Louis Poulsen chandelier contrast the white walls, light oak floors and sandblasted wood beams.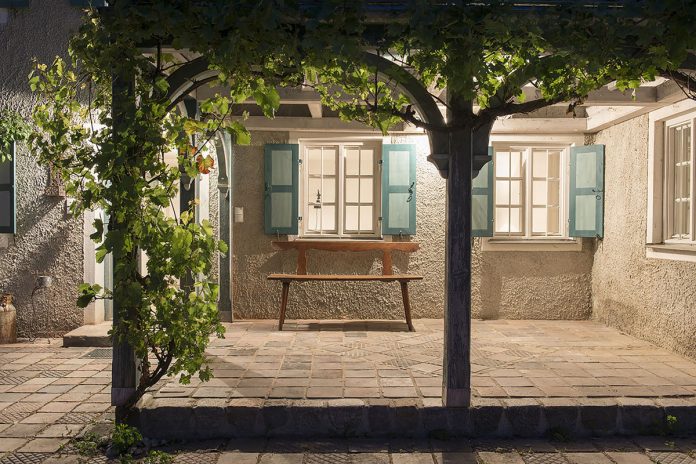 Outside, the original rustic courtyard has remained largely unchanged despite the extensive reconstruction and renovations as has the rest of the external façade of the farmhouse. It was important for the house to provide modern amenities and comfort while also continuing to contribute to the preservation of the traditional village image.
[Photography by Benjamin Anthony Monn]