Every trend or movement has to start somewhere.
According to Dutch architecture firm, AATVOS, the modern renovation of farmhouses and barns started in the Netherlands and the Donderen Barnhouse was one of the first projects to be publically recognized marking the beginning of a renewal of local farmhouse architecture.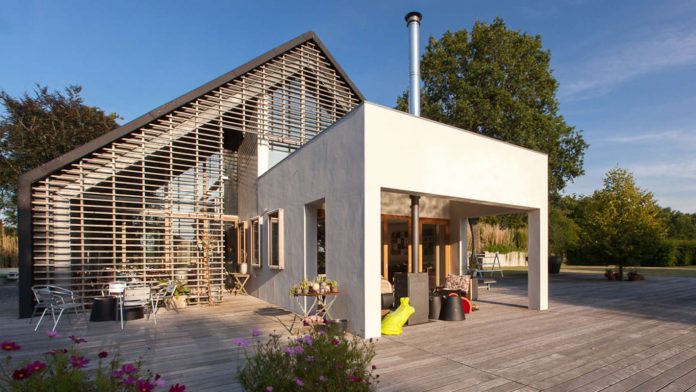 When a family realized their dream of owning a home in the northern Holland countryside, they decided to rebuild a farmhouse that reflected their modern lifestyle but still respected the history of the area and the characteristics of traditional rural Dutch architecture. AATVOS designed a plan to reinterpret the classic barn, keeping the form simple and incorporating local materials to keep the outer structure inexpensive.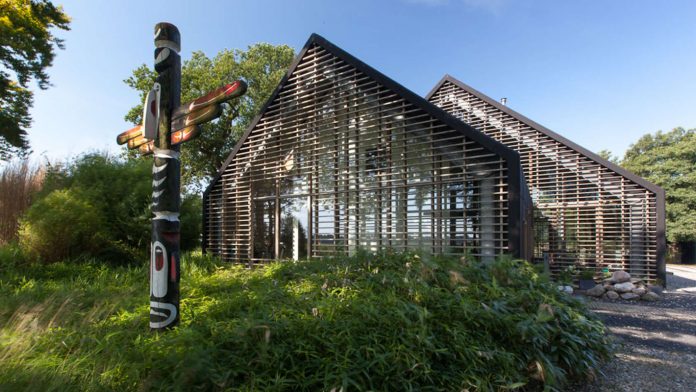 The design consists of two main volumes, a large outer structure giving the home its barn-like shape, and a modern inner volume which occupies the center of the house and extends out the back of the outer shell. The two volumes are distinct in their shape as well as materials used giving the outer shell a light and airy feeling while the inner structure is clean and solid.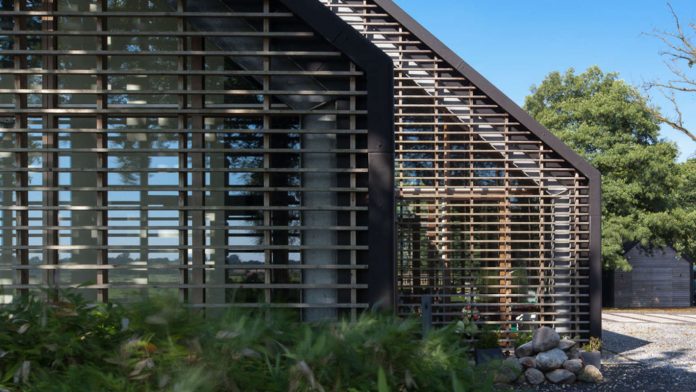 The outer shell is all about light. Both ends of the home are characterized by steel framed windows from floor to vaulted ceiling with windows dotting the sides and skylights on the roof. The exterior is covered in a wooden slatted system that helps control the amount of sunlight filtering into the house and lends some privacy to the residents.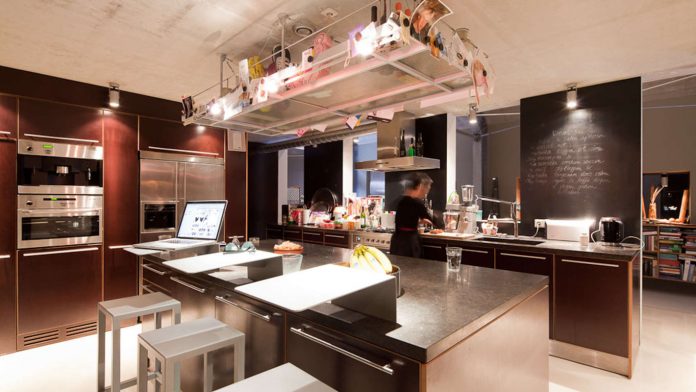 The inner structure is a solid rectangular volume through the center of the home which contains the large modern kitchen, dining room, guest bathroom and a painting studio. The bedrooms are on the second level, nestled in the vaulted ceiling of the large barn structure.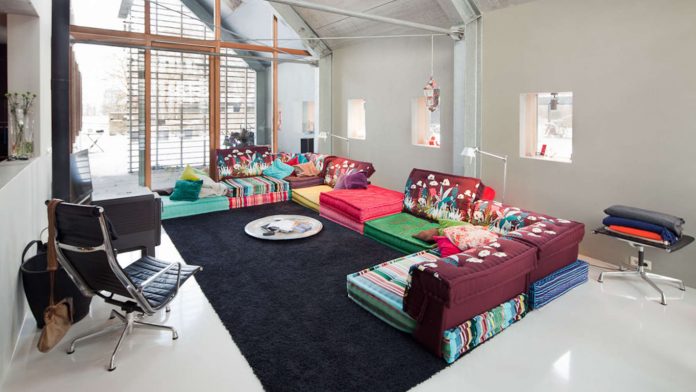 The interior architecture left the outer edges of the house open and airy and give the design a uniqueness of having the more public living and working spaces around the periphery while the private areas are at the core. On one side, the kitchen opens to a casual living room featuring a Roche Bobois Mah Jong sofa configuration. On the other, an alcove reading area is at one end and a workspace with desks along the inner wall and a low bookshelf runs the length of the house.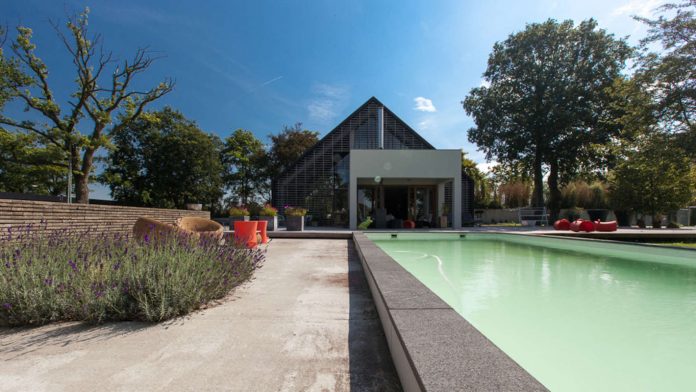 The inner structure extends out to the backyard creating a covered patio with an outdoor wood-burning stove. An expansive wood deck extends to the long swimming pool and wraps around the side of the house.
If this was part of the beginning of the modern farmhouse revitalization movement, it's a pretty good one.
[photography by Stijn Poelstra]