Ubisoft's Quebec division has grown over the last 11 years from multiple small production teams to over 400 video game creators, programmers, and designers. As the size of projects and teams, as well as the number of projects produced, grew significantly, it became apparent that the studio needed to be relocated to facilitate synergy between very large teams.
Ubisoft brought in architecture firm Coarchitecture and the lighting designers at LumiGroup to create a workspace designed to encourage creativity and meet the overall project's objectives, including the importance of creating an efficient, dynamic, and inspiring living environment, representative of Ubisoft's DNA.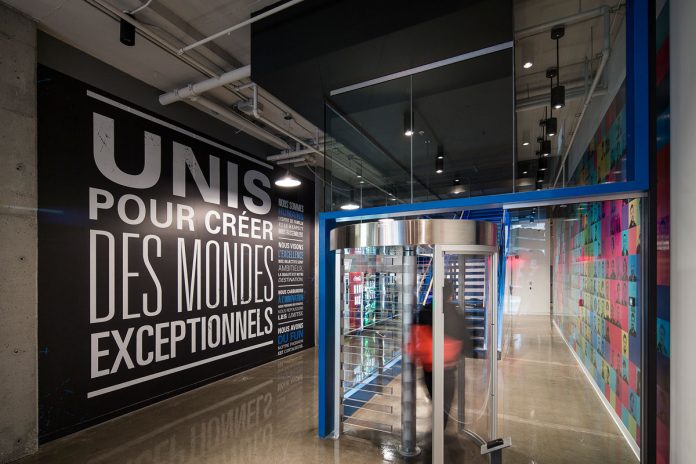 Collaboration between the clients and designers was key to the process. "We like to play as a team. When all parties are committed to a common vision of success, we achieve it, together," said François Cantin, project manager at Coarchitecture. This team spirit represents the overall concept of the project which is inspired by games, sports fields, and the typical backyard; an organized and playful chaos where each teammate has the opportunity to move, play, work, exchange, collaborate and ultimately innovate.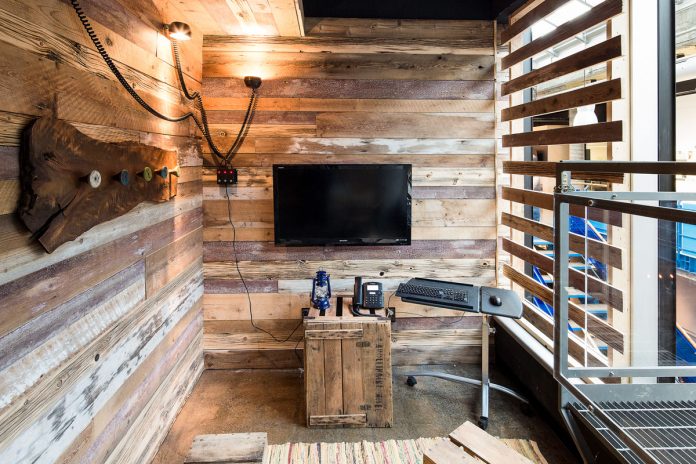 Based on this integrated design process, the lighting was designed jointly by the architects and LumiGroup's experts, to compose a coherent whole, in harmony with the general concept although represented through different forms. "The lighting design had to adapt to a multitude of spaces, each deploying a distinct universe, a special atmosphere," said Nicolas Brassard, lighting consultant at LumiGroup.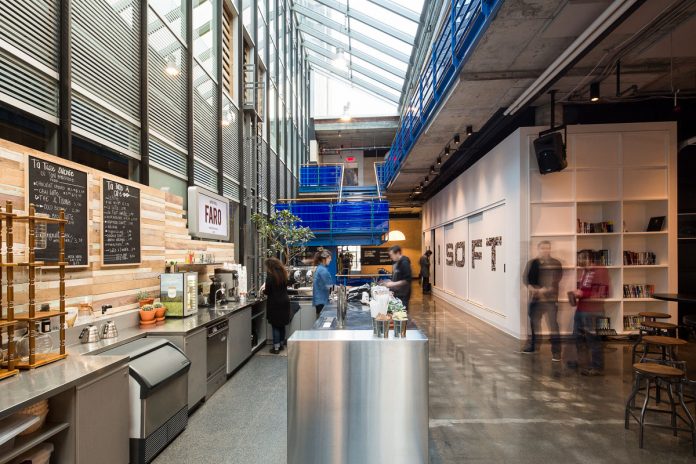 Certain traffic areas and public spaces are punctuated by industrial and robust style lighting fixtures (Lightheaded and Viscor Lighting), referring to the urban landscape, such as Quebec's alleys, parks, and garages. In contrast, warm fixtures that are more residential style, mark some meeting spaces, or the dining room, for a more intimate and cozy feel.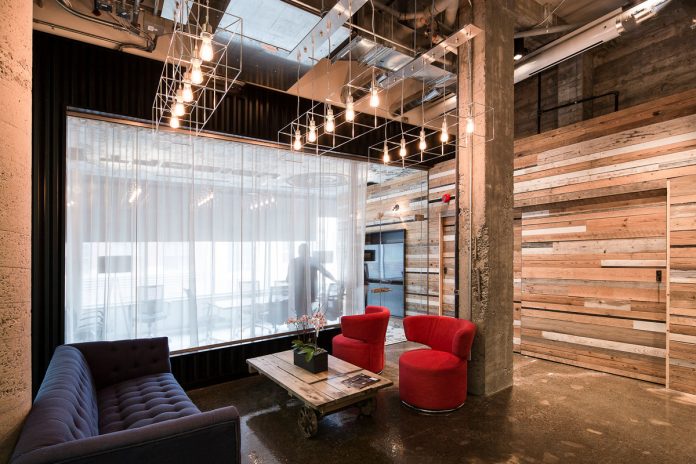 Together with Coarchitecture and the Ubisoft team, LumiGroup contributed to the development and enhancement of atmospheres with thoughtful and pertinent lighting. Sometimes subtle or even invisible, sometimes intimate and warm, other times sculptural and flamboyant, the lighting design meets the functional needs of the users while following the project's main thread: the playground and team spirit. These gathering themes allow the expression of all the creativity that characterizes the workforce of Ubisoft, using diversified and heterogeneous spaces where each employee can find his comfort.
[photography by Jonathan Robert]