This is what happens when you design a scale model with popsicle sticks.
The Hedges sofa was designed by Barnby Design founder, Robert Barnby in his studio workshop located on the outskirts of the beautiful Hay-on-Wye on the Welsh border. Coincidentally, the studio shares the same views of The Black Mountains as the Chickenshed renovation we featured last week.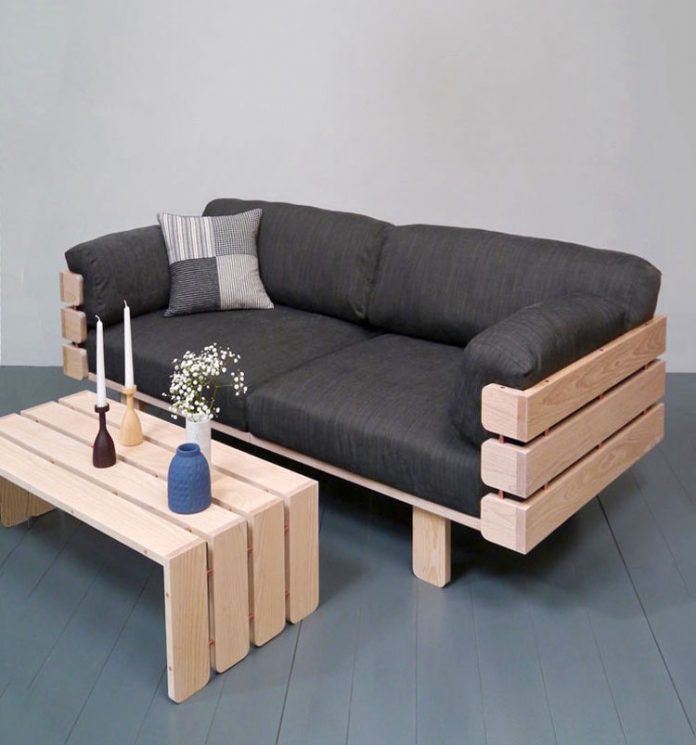 The sofa was partly inspired by the Forum Sofa from Robin Day but Barnby took it a step further, wrapping the frame around the front to hold the side cushions in place. The frame is constructed of FSC certified white ash joined with polished copper tubes. The charcoal gray fabric cushions provide a comfortable lounging experience and the back and side cushions can be removed for those unexpected guests (or the expected ones).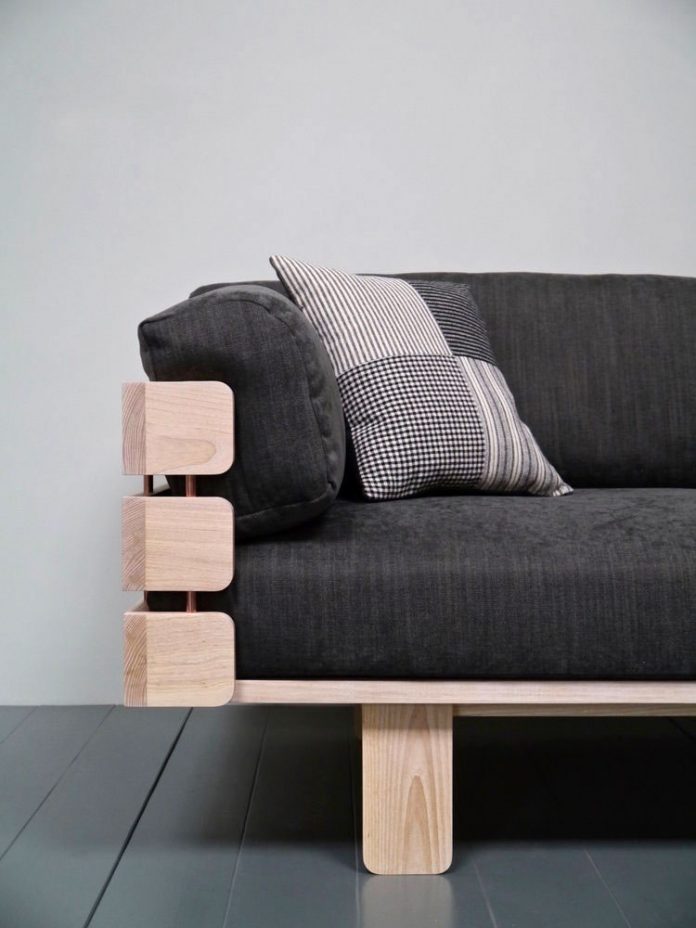 Barnby designs furniture for both residential and commercial purposes and envisioned the Hedges sofa easily adaptable to both. The attention to detail was given the 360-degree treatment so the sofa looks just a nice in an open room as it does against a wall. Maybe nicer.
The standard size is w. 1950mm, d. 840mm, h. 770mm (77" x 33" x 30") but Barnby Designs will build one to your specifications, including different woods and fabrics.
There is also a matching coffee table using the same materials and construction.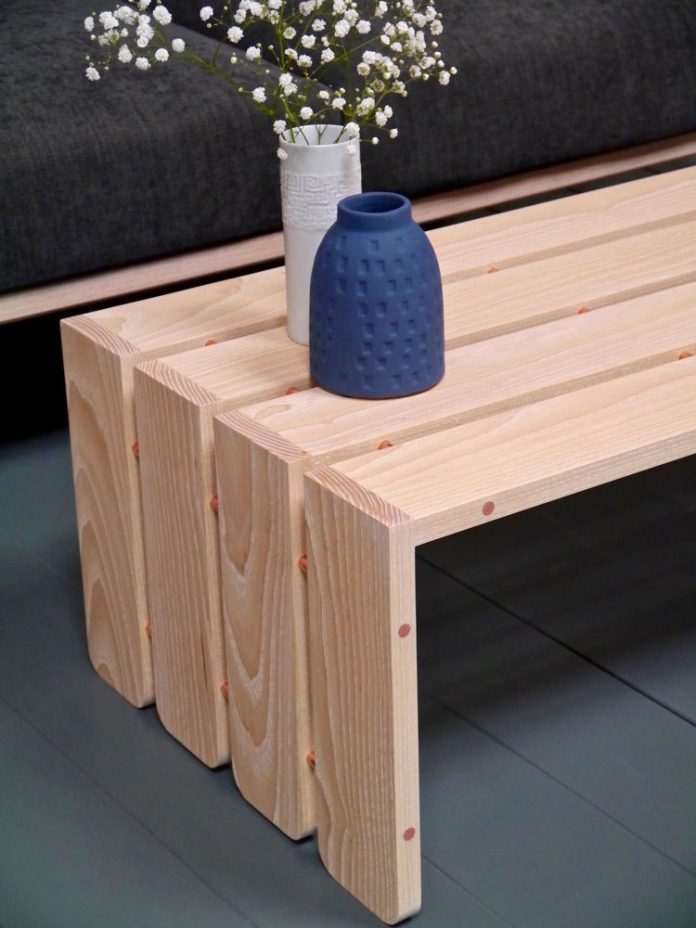 'Well designed furniture enhances living spaces, is comfortable, and creates emotional attachment. With care, competence and inspiration we try and create emotional attachment," said Barnby.
We have to admit, this design gets us a little emotional. Also, we're pretty sure we made the popsicle stick thing up.