"If you can't bring the people to the beach, bring the beach to the people." – Unknown
That pretty much sums it up for most people living in a landlocked country like Luxembourg, not typically associated with the beach image. But, when there is sand mining/concrete operation as your next-door neighbor, sand is not a problem.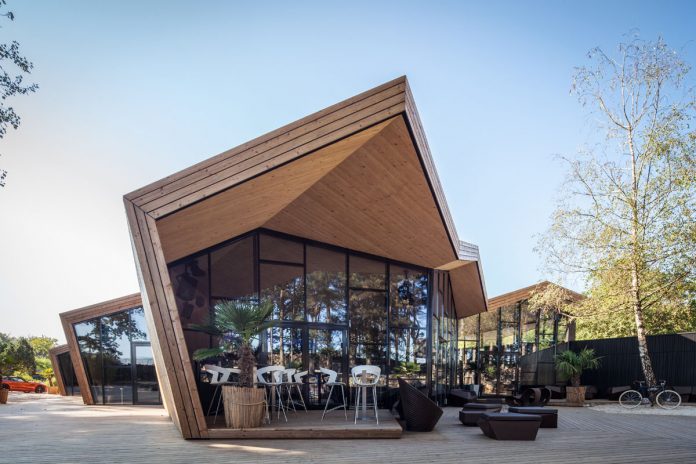 Boos Beach House Restaurant was an established landmark restaurant in the village of Bridel, just outside the city of Luxembourg. The restaurant was in a large old house typical of the area that had some haphazard additions built over the years for a bar and outdoor deck space. The owners wanted a reset and to create an entirely new image for the iconic venue.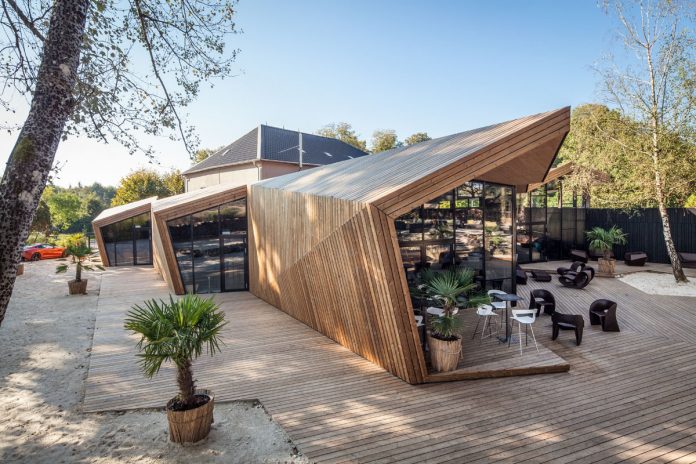 Architecture firm, Metaform architects was contracted to handle the new design. The only constraint was the original house needed to be maintained but all of the additions could be torn down for the new design. Metaform began by designing a structure that wrapped around the back and sides of the existing house. The new addition was inspired by the Japanese art of origami, resembling a folded sheet of paper, to integrate the new structure to its surroundings.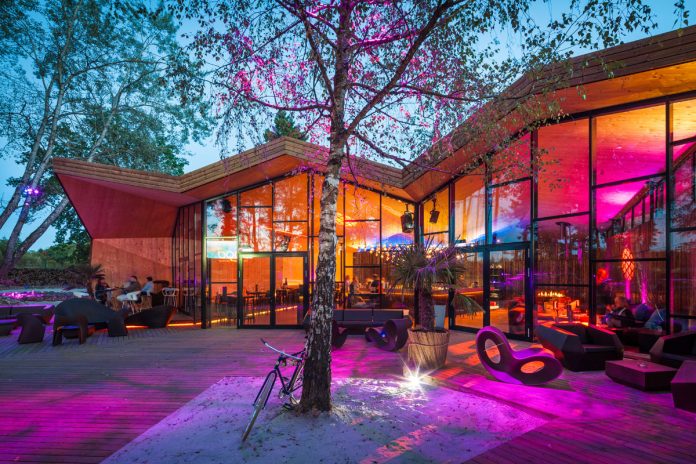 The existing architecture is extended harmoniously by the light wooden triangulated structure with large glass openings to open up the new space to the landscape. The dynamic design orients the bar and eating areas towards the outside, guiding the views to the outside deck, sandy lounge area, and to the tree line beyond.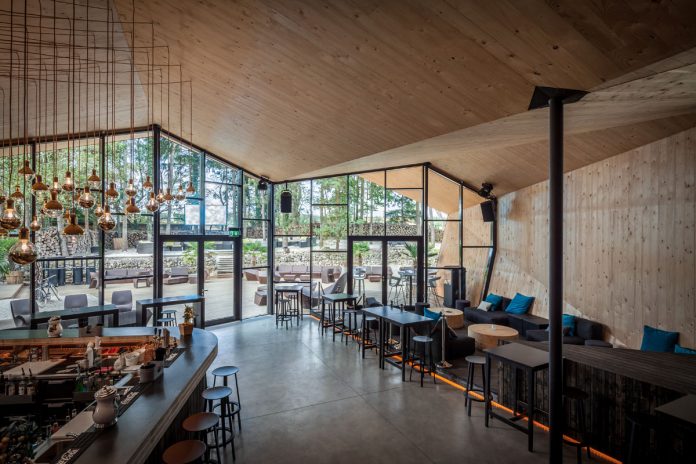 The main part of the new structure houses the large bar with additional eating areas and a special VIP area. The entire back wall is glass, opening up to the large wooden outside deck and sand-covered back area with outdoor lounge furniture. The wood structure and decking, along with the surrounding white sand, help to enhance the 'Beach House' identity.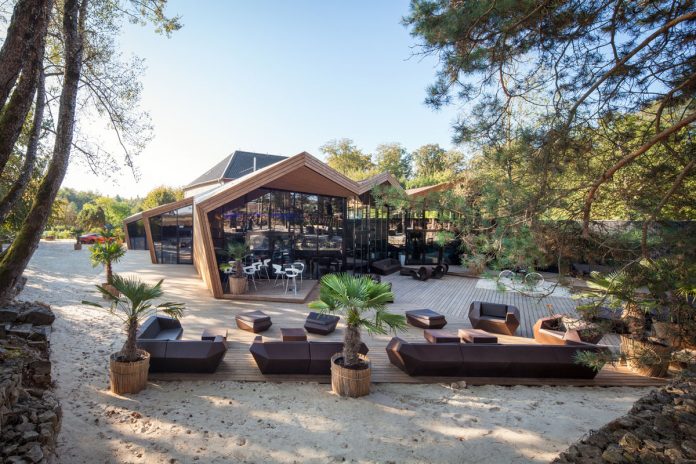 The main entrance is in the front of the existing house, reestablishing the main house as the point of entry. The dining area of the original house was also refurbished using the same design and materials. And, being a restaurant, Chef Jean Marc Tallone and his cooks were not forgotten and got a newly designed kitchen in which to create seasonal, local cuisine.
If you find yourself traveling to Luxembourg, you probably want to head up the road a short distance and party at the Boos Beach House until 5am or you pass out in the sand. Whichever comes first.
[Photography by Steve Troes Fotodesign]