It's not subtle. You won't drive by and miss it.
Sitting on a hillside overlooking the beautiful Norwegian west-coast town of Knarvik, the community church stands as a modern icon with a nod to the past. The church is a reimagined version of a Norwegian stave church from the Middle Ages, built in layers and culminating in a tall, angular spire.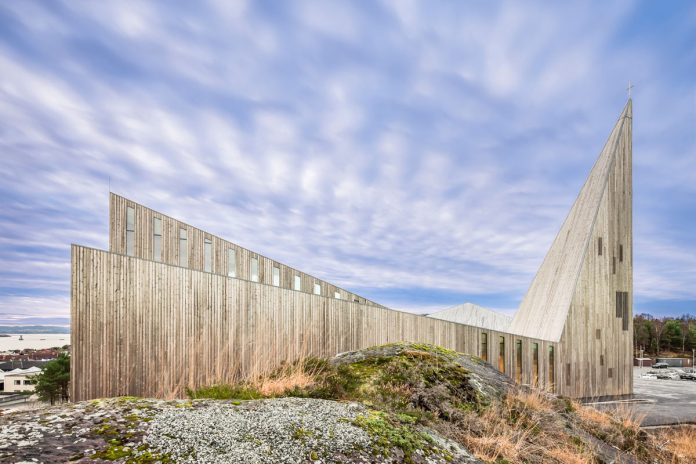 Back in 2010, the town held an architecture contest and chose the design of Reiulf Ramstad Arkitekter. The church took 4 years to complete and the first service was held in the summer of 2014. Since then, the church has become a point of pride for the town and a center for gatherings of faith and a local venue for facilitating art, music, and cultural development.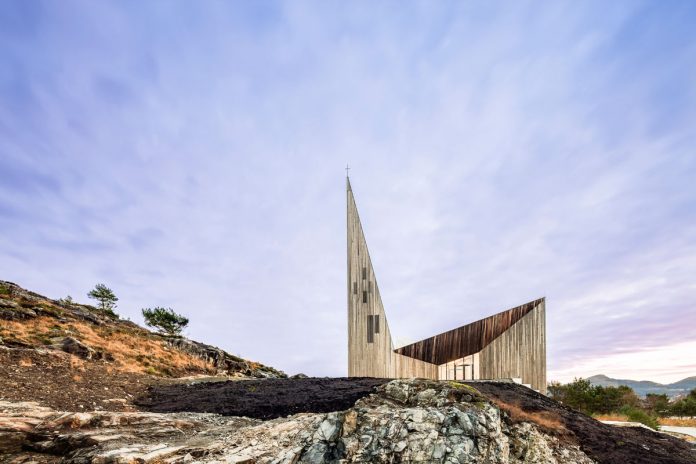 The church sits on a rocky hill dotted by trees and scrubs, which holds and enhances the angular shape jutting out of the natural landscape. Surprisingly, the church works in harmony with its environment due, in part, by the weathered natural wood used for the siding.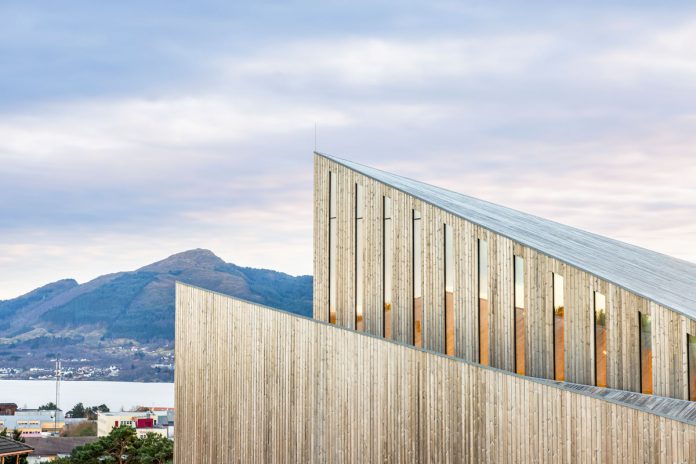 The shapes are all planes and angles like a giant folded star with the tallest point rising up in a long, clean sweep high above the church and crowned by an understated cross. Seen from a distance, the spire dominates the attention while the rest of the church looks deceptively small.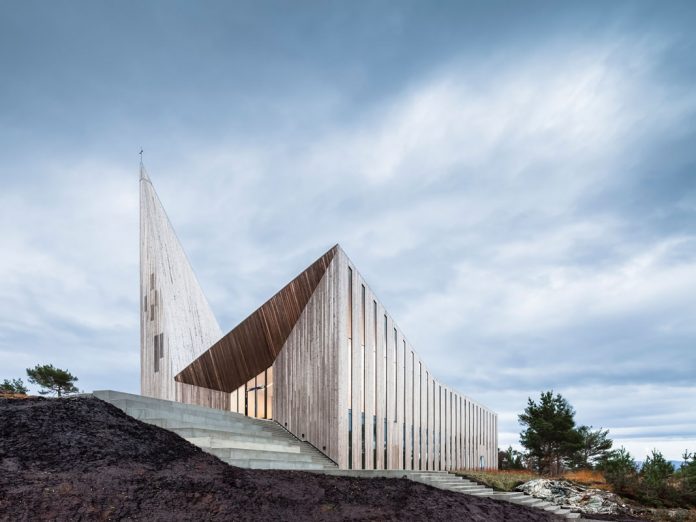 But, at over 24,000 square-feet, there is more volume to the church than expected. The church has two floors. Offices and meeting room are on the lower level while the main entrance and foyer are on the upper level.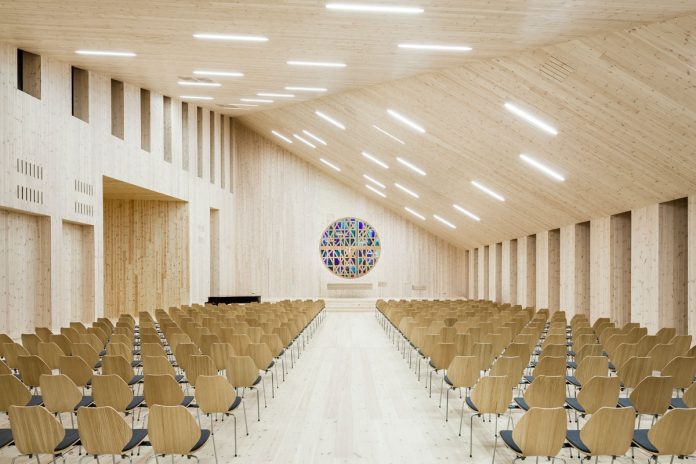 Through the foyer, a main hall with soaring slanted loft ceilings that are fitted with panes of timber at different angles to create an immense volume. Vertical slot windows line the entire side of the building letting natural light in during the day and emitting a warm glow at night from the interior lighting.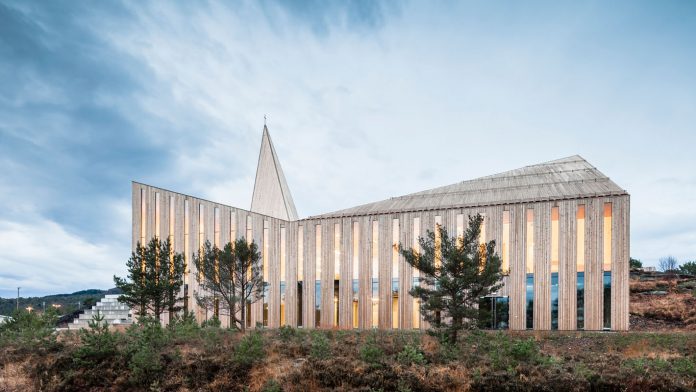 The vertical siding is consistent throughout the church of light-colored natural pine, weathered to blend with the surroundings. The monochromatic interior is broken only by the colorful circular stained glass behind the pine pulpit.
The church might seem at first, hard and cold. But, the bare-bones interiors reach their full potential and come alive when they are filled with the life, warmth, and color of the people of Knarvik.
[Photography by Hundven Clements Photography]