It's the ultimate game of keeping up with the Joneses.
In north-central Tel Aviv two friends and neighbors who work in the construction technology industry decided they wanted to build their respective homes to showcased bold, modernist architecture. For the project, they brought in Israeli studios Axelrod Architects and Pitsou Kedem Architects to design two homes with each having a unique plan but still maintain a unified and coherent architectural form, dubbed the Dual House.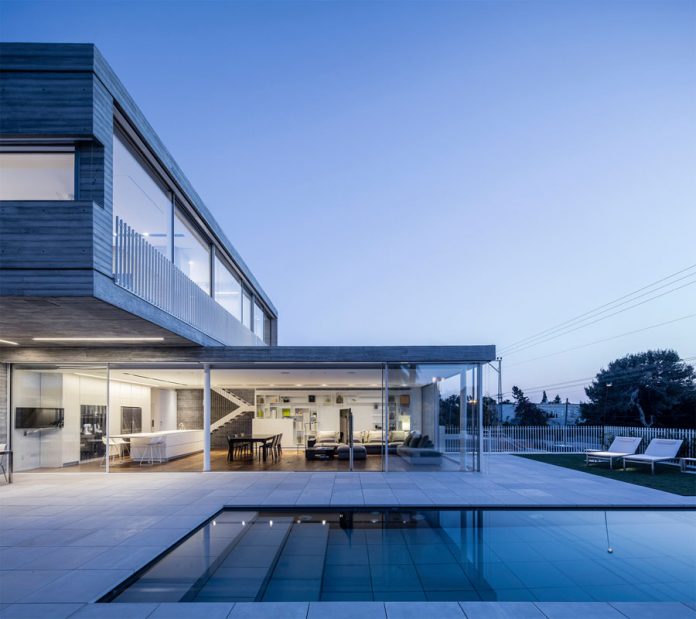 The exterior shapes of the homes were designed to literally reflect each other as a mirrored image. The basic form consists of two rectangular shapes stacked on top of the other and rotated 90 degrees. Think of an 'L' shape with the shorter part of the 'L' sitting on top, overlapping the longer rectangle and cantilevered over the side.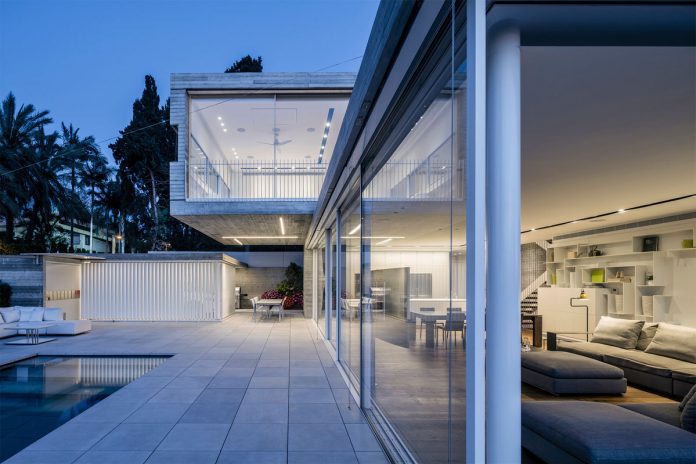 The two volumes define a clear functional separation between the more public living areas on the ground floor and the bedrooms and private bathrooms on the upper floor.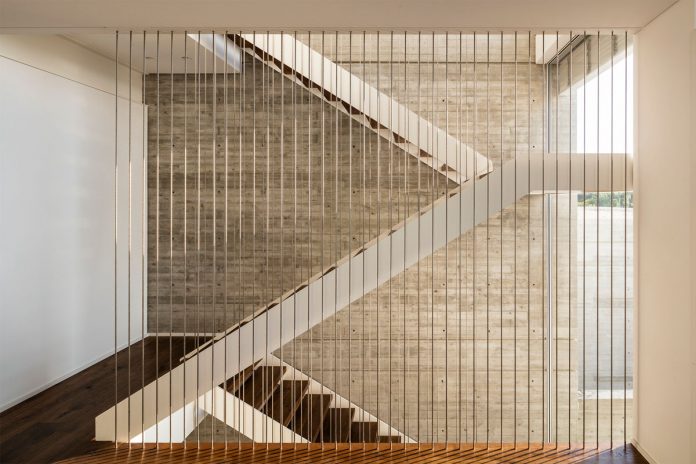 The meeting point for the two rectangles creates a vertical axis cutting through the horizontal shapes in the form of a staircase that goes through all levels of the house. The staircase is positioned along the building's exposed concrete side wall, and features open treads and balustrades formed of tension cables that lend it an open feel.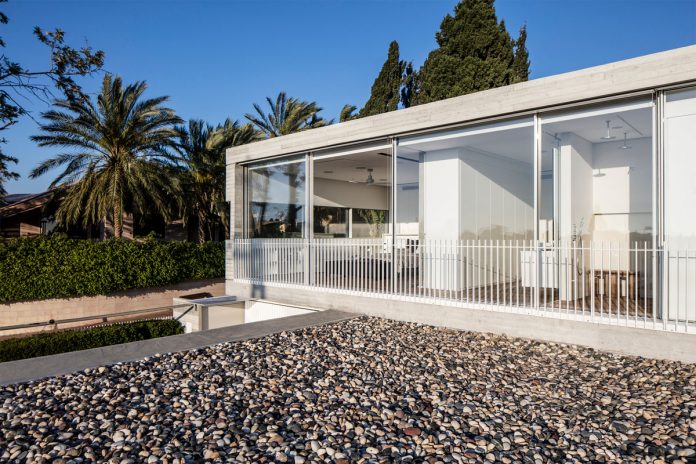 The upper floor is basically a box with a glass front that opens up to the views over the rest of the house and provides an abundance of natural light. One house has a large master suite with a master bath and plenty of storage. The other house has a longer upper floor to house the master bedroom & bath, two children's bedrooms and a bathroom between them.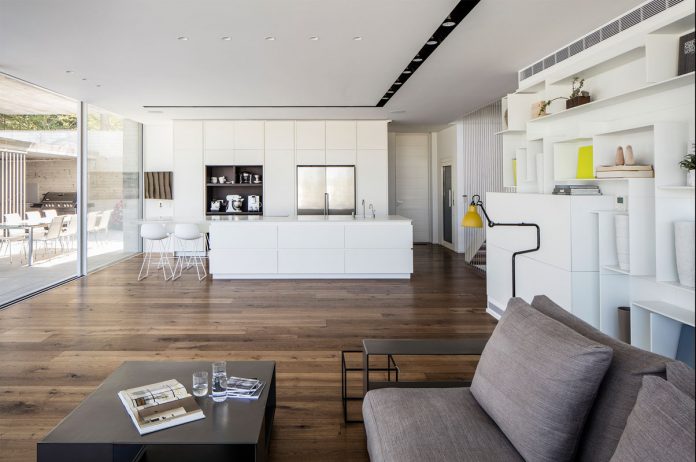 The lower floor is a completely open mass containing the bulhaup kitchen and living room with window walls on two sides facing out to the yard and pool. The cantilevered part of the upper floor shades an area with a long outdoor dining table beside the kitchen. The glass walls can be moved and opened to further blur the lines between indoors and outdoors and effectively eliminating and formal entry point.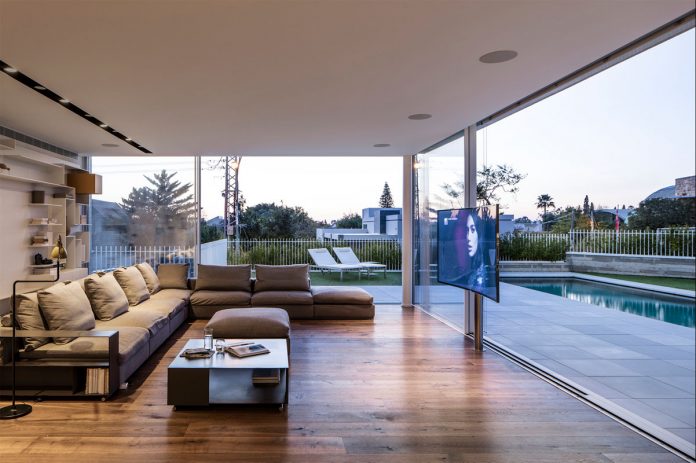 The entire home is centered around minimalist design inside and out and despite the shape and amount of concrete, the balancing of forms, extensive windows, and open plan do an excellent job of reducing the visual bulk of the homes.
[Photography by Amit Geron]