I don't know what kind of clubs you've been in, but I've never had a clubhouse this cool.
Of course, this is a different kind of clubhouse in many ways. For this clubhouse you don't have to be a member of the club as much as be a resident of a specific independent community in Tainan, Taiwan.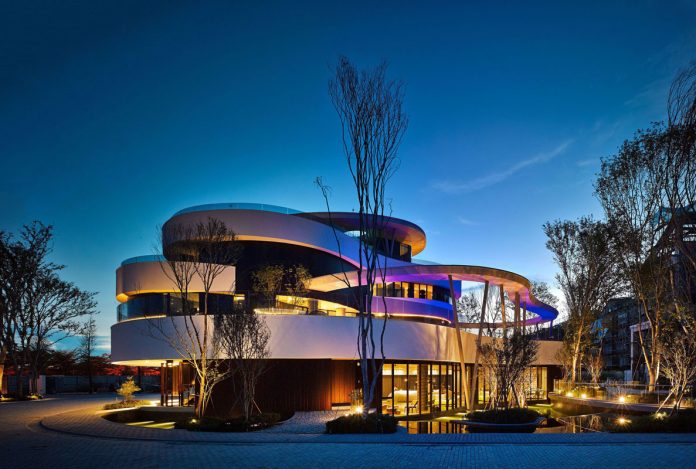 Designed by award-winning architecture firm, Chain 10 Urban Design, the clubhouse is a shared space for the community with a host of amenities, including a full kitchen and large dining area, lounge with a reflecting pond, a second-floor deck and swimming pool, exercise area, and an outdoor plaza.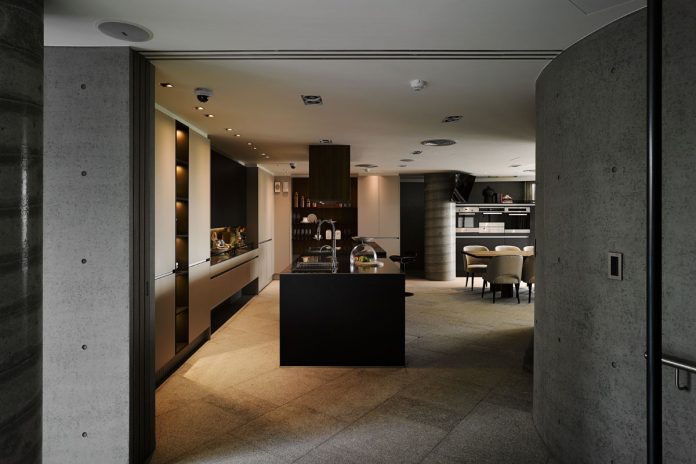 The design is based on natural curving patterns with varying surface and different heights meant to encourage people to come in and explore the interior. The floors are stacked as a series of free curves and each floor of the clubhouse has its own unique design.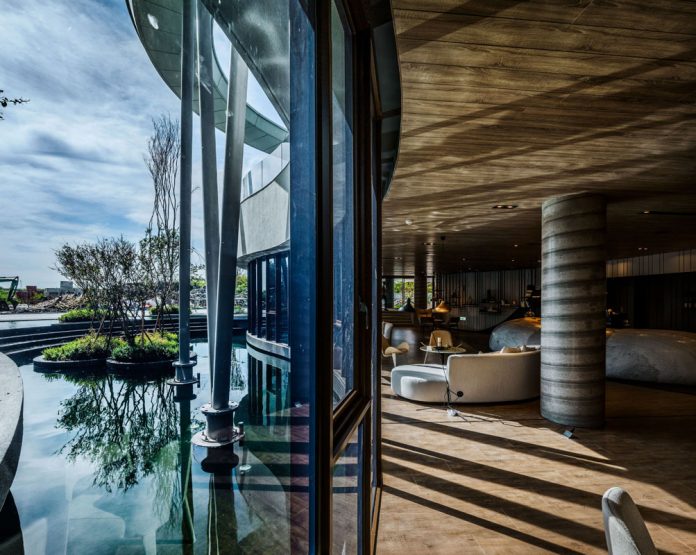 Continuous glass window-walls blurs the barriers and creates links between the inside and outside. Natural elements are brought into the space through the décor and also by the views of a wall of trees along the reflecting pond.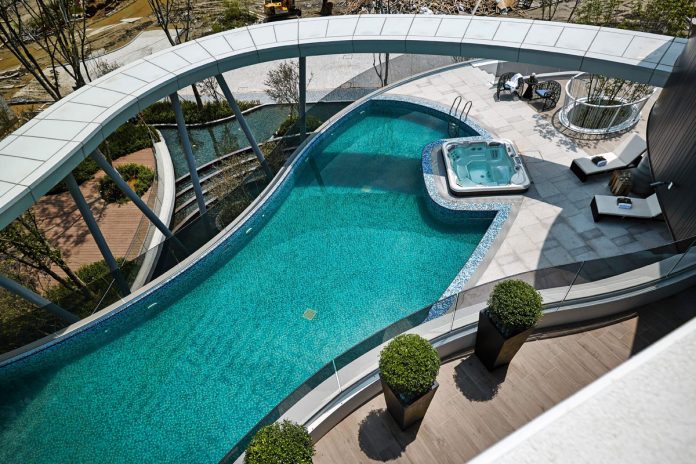 To solve the western-sun-exposure problem common in Taiwan, the solid wall is positioned on the west of the building, reducing the impact of intense sunlight on the interior temperature. On the other hand, the second-floor swimming pool faces a stand of trees on the east side, moderating the temperature on cold winter mornings. When the sun brings warmth, the building's design provides shelter for the pool. The net result is a human space with ample natural sun, air, and water.
The design emphasizes not only a comfortable indoor environment, but a natural outdoor environment. In addition to fulfilling residents' needs, it provides a comfortable space where residents enjoy socializing with their neighbors.
[Photography by Kuo-Min Lee via v2com]