When it's time to go back to the drawing board, maybe it's really time to head to the couch and the SLATE Coffee Table.
This is the latest design from Brandon Gore of Hard Goods and GoreDesignCo., creator of such concrete hits as the Erosion sink and the Modern Muskoka chair. The intention in part, a piece to bring back some good old-fashioned analog brainstorming. Gore envisions meetings around the coffee table where ideas are jotted down, drawn, shaded, and erased in different colored chalk. Not to mention a durable piece of furniture that encourages the natural creativity of children.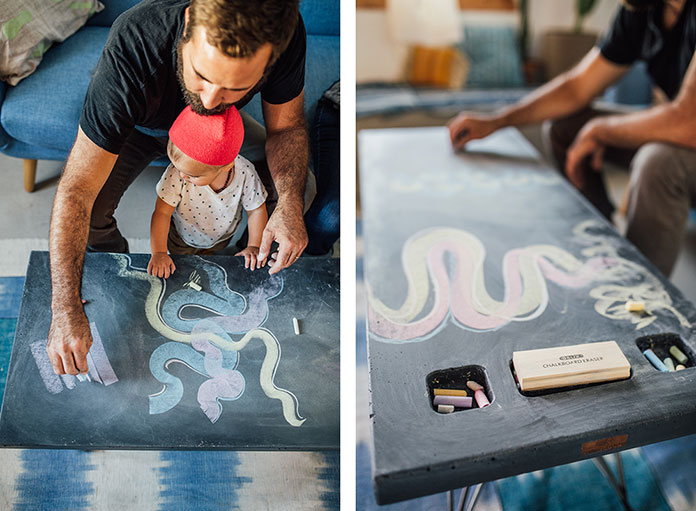 "Humans have been jotting down ideas on slate tablets since the 11th century," said Gore. "There is something very satisfying about drawing with chalk."
The coffee table is made of concrete etched to a specific texture and coated with a special sealer so it mimics the characteristic of slate when chalk is used to write on it. The result is an ultra-durable surface that can be drawn on, erased, draw on again and washed, time after time after time after… you get the picture. The surface will patina over time and use, having each word and doodle add to the character of the table.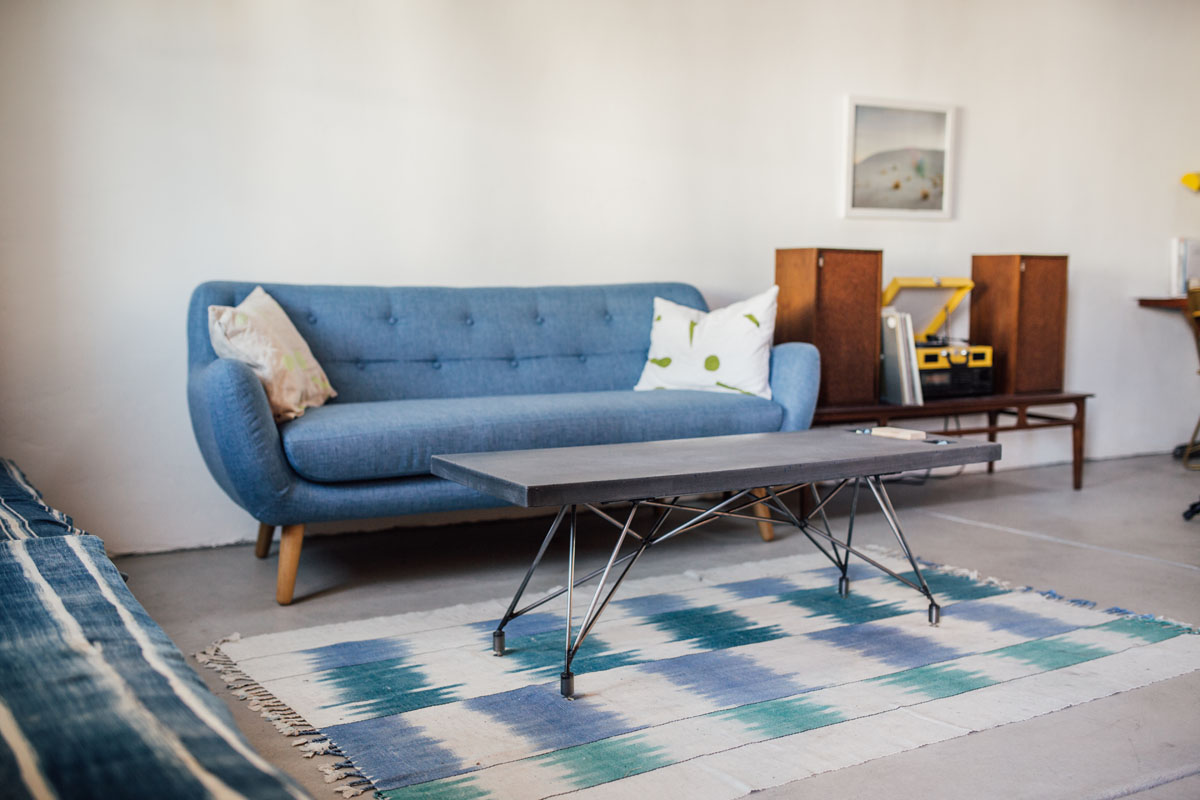 The base is made from hand-cut, fitted and welded steel rods. Each base is made to order for the specific coffee table. It is finished with a wax treatment that promotes a natural patina over time. There is also an optional powder coat finish in black, white, or yellow.
If your friend passes out and falls on your coffee table a la Chris Farley on some SNL skit, you wouldn't have to worry about your coffee table. You might, however, have to take your friend to the emergency room. One of Gore's missions in life is to build things that last–that everyone should own a piece of furniture that will outlive them.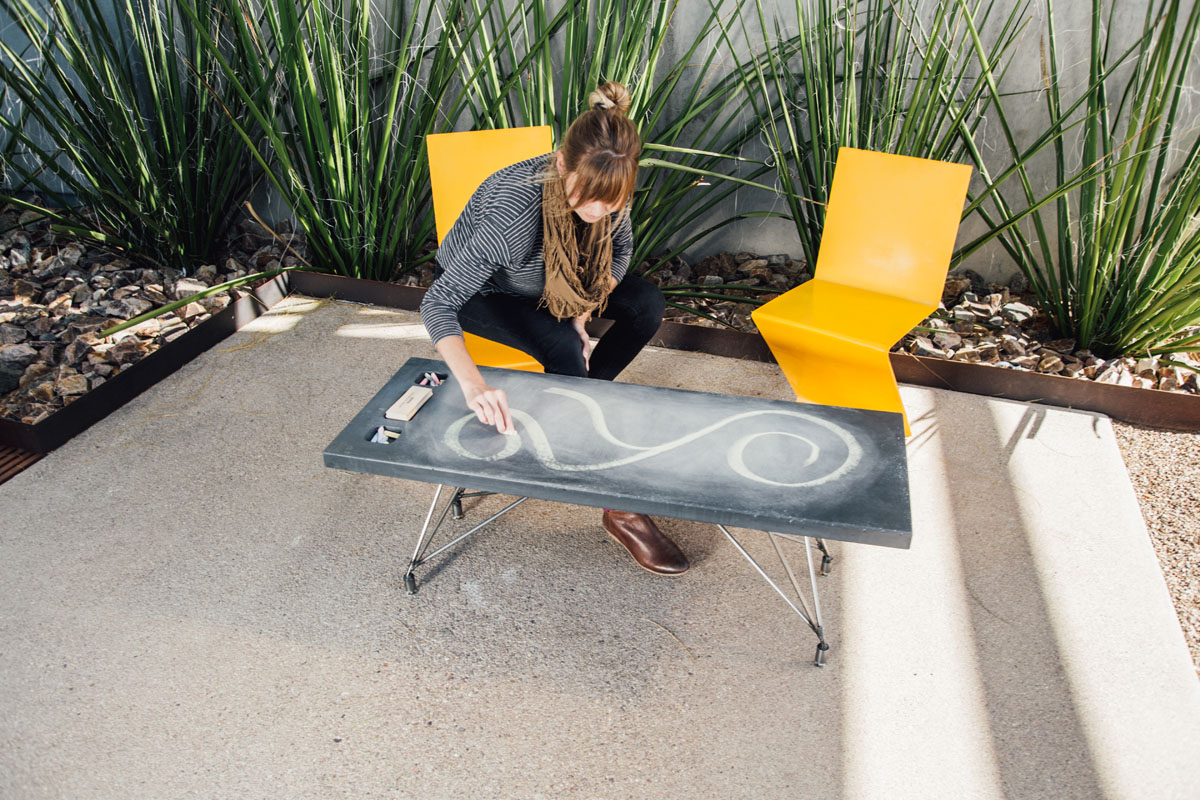 SLATE is available in two colors, Carbon and Forest. The dimensions are 47″ x 18″ x 16″. Pricing is $3,250 with a waxed steel base (additional $250 for a powder-coated finish) with FREE crating & freight within the Continental United States. If you are interested in purchasing a SLATE coffee table, please contact Brandon at brandon@goredesignco.com.