For me, the Herman Miller Aeron chair was a kind of trophy. Maybe even a status symbol.
It was the mid-1990s and I had never even heard of Herman Miller, let alone the Aeron chair. But my boss at the design agency sure had. He was pretty excited when it was delivered and after a few days of enjoying it, he let me sit in his new chair. I immediately told him I wanted one. At $1,200 a pop, he said I'd have to earn it. But, he was always vague on what that would take.
I finally figured out what it would take. I had to buy my own. It took me over 15 years (it was a desire, not an obsession) but I finally had the need for a new office chair and the means to get a Herman Miller Aeron chair. I am writing this now, comfortably seated in my Aeron chair and I couldn't imagine wanting to get a different chair. Until last week.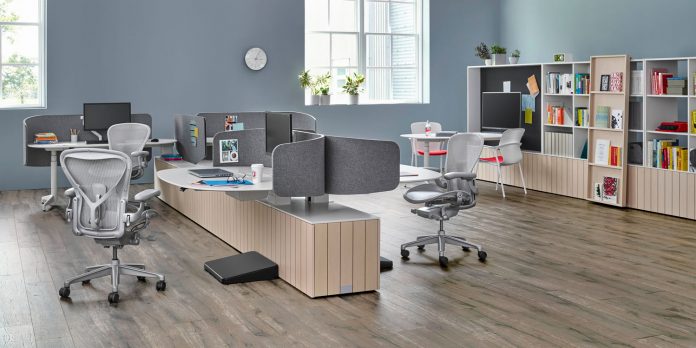 For the last two years, the original co-designer, Don Chadwick and a team of scientists, engineers, material specialists, and researchers have been working to update the Aeron. To enhance the chair, the Herman Miller team combined the latest insights in anthropometrics and ergonomics with almost two decades of customer feedback and advances in materials and manufacturing technology.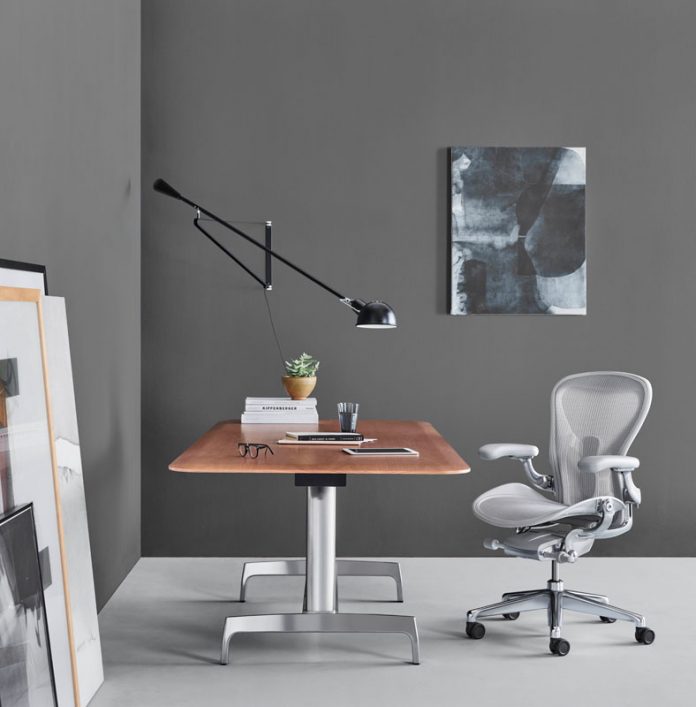 'Remastered' is an apt term since the Aeron chair still looks like the iconic Aeron chair, it's just better. The chair uses stronger and smarter materials, improved adjustment capabilities, intuitive controls, better aeration, and a more comfortable, more healthful sit.
The new design goes further than the original in supporting natural movement. Rather than try to keep the sitter in one position, the Aeron supports natural movements and postures with an enhanced tilt mechanism to intuitively shift from forward to reclining positions.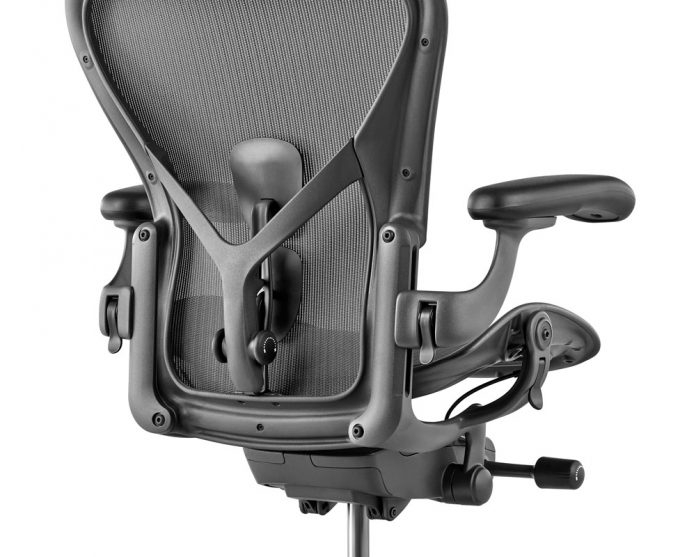 For the back, the new PostureFit SL™ incorporates sacral and lumbar support (I guess we know what the SL stands for). The idea is to support the sacral region to rotate the pelvis forward, like when we are standing, and also support the famous lumbar region. This helps strengthen the spine and put the 'sitter' in control of the ideal posture.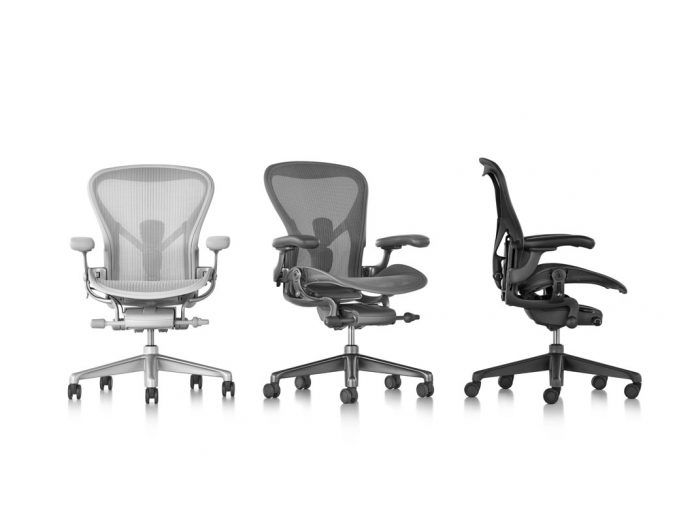 The 8Z Pellicle™ has eight varied zones of tension throughout the seat and back. This gives the chair a cradled fit and a lower amount of tension to reduce pressure on the sit bones and key muscle groups. The four 'tight zones' provide support for the body and reinforce a healthful seated posture.
I'm pretty sure it's all in my head, but suddenly, my original Aeron is feeling slightly less comfortable. Or maybe I just need to buy the new one to find out.