If you've gotta go to rehab, this is the place to do it.
Except, maybe not, since the kind of rehab we're talking about is architectural (shocker) and it involved gutting the interior. But, I'm getting ahead of myself.
Sitting atop one of the hills in the eastern Pyrenees of Spain, is the small agricultural village of La Cerdanya. The heart of the village consists of 20 houses clustered together surrounded by fields and pastures. The houses in the old village are mostly stone with red Spanish tile roofs, organized in a way that creates large enclosed courtyards.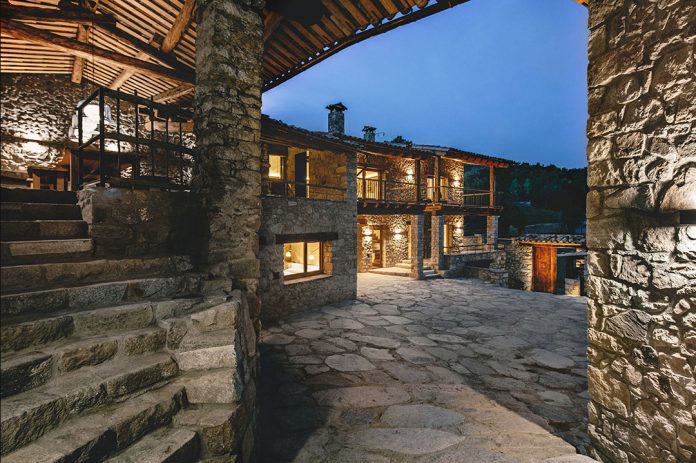 One set of these buildings included a farmhouse, barn, hay storage shed, a large warehouse, and 'badiu' which is a traditional backyard. Spanish architectural firm, Dom Arquitectura was commissioned to convert the historic complex of small stone buildings into a modern home with additional guest rooms.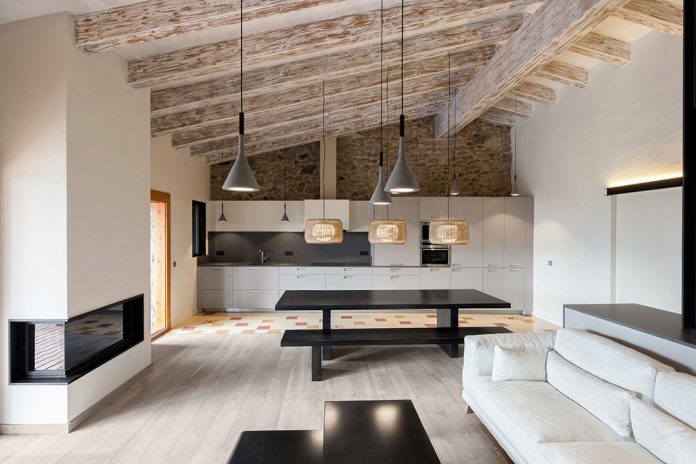 The footprint of each structure was maintained as was much of the stone exterior walls and large wood beam roof trusses, helping to establish the historic outer shell. The entire residence was converted into four distinctive suites connected by a central courtyard. Each individual suite can serve as a stand-alone home if needed.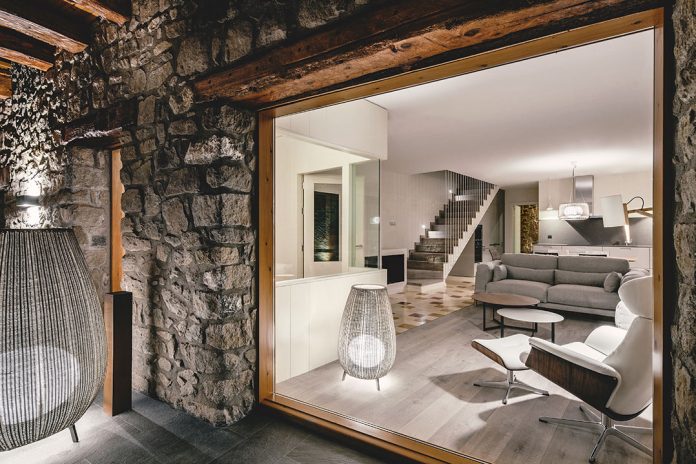 The floors are a light wood in most living spaces while tile is used in high-traffic areas, bathrooms and kitchens. The walls range from exposed stone, whitewashed wood, and smooth plaster. The along with the exposed beams on the ceilings exemplify the modern rustic feel.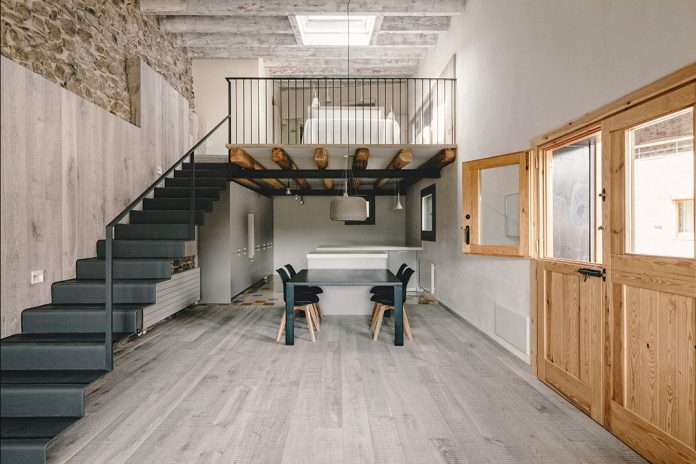 Most rooms are open with high ceilings and lots of natural light. Each suite has its own characteristics but fits in with the overall theme.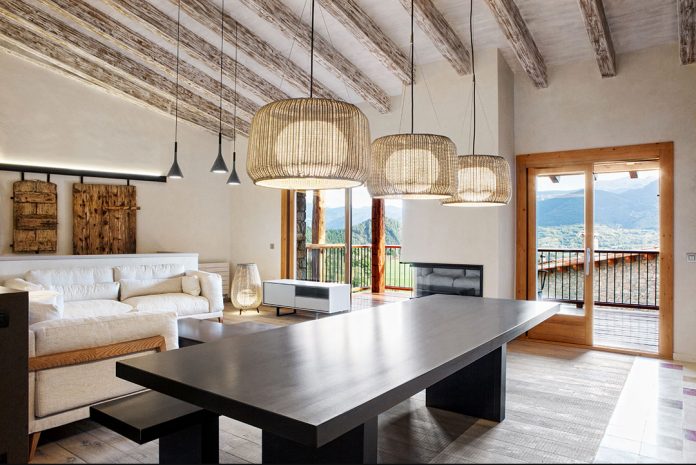 The view from the village, over the farmland and off to the Cadi Mountains is spectacular. The architects took advantage of this by designing open spaces with large picture windows and many open spaces.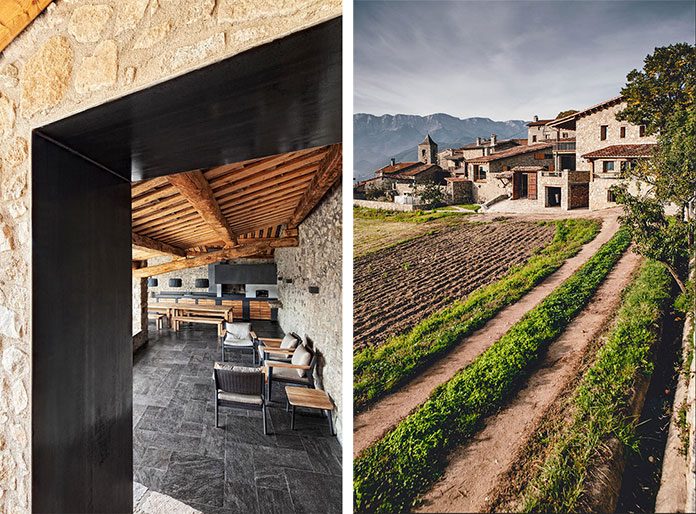 In addition to the large courtyard in the center, the farmhouse has individual small covered decks. There is also a large L-shaped patio with seating for relaxing on one end and a long communal table at the other. The patio also has an outside kitchen with a wood-fired grill and oven.
If this is what rehab was about, more people would be doing it. Happily.
[Photography by Jordi Anguera]