There's a lot riding on this cup.
Unless you spend no time on social media (good for you), you'll recall that last year's beautifully minimalist graphic design for their holiday cup stirred up some controversy. Even though the cup was still red and green (Christmas colors, folks) and the fact that previous designs were always holiday-neutral, it became a lightning rod for the culture of outrage that peaked when Fox News added it to their 'War on Christmas' narrative. It was a silly time.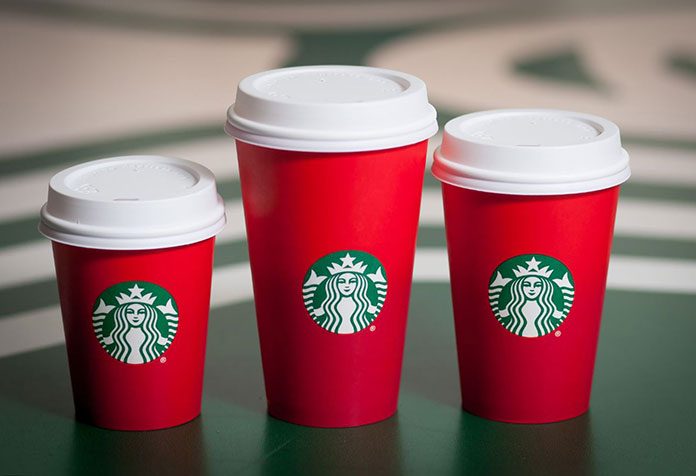 So, the question becomes, "What is Starbuck's going to do this year to invite or avoid controversy?" The answer: Shogo Ota. What? Nope. Who.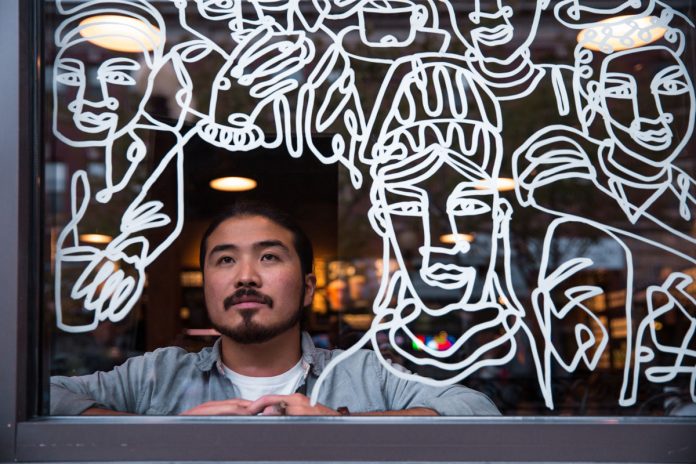 Shogo Ota is a Seattle-based graphic designer and illustrator. Ota came to the US from Japan to fulfill his mother's wish of him studying abroad. After failing to be accepted into five Japanese universities, she hoped an art education in the US would send him on his path. In 2002, he moved to the US to attend the art program at the University of Idaho without knowing English and not even being able to locate Idaho on a map. Which, let's face it, is not a big deal because most people in this country probably can't locate Idaho on a map, either.
After winning a couple of art contests, Ota set his sights on working for Seattle-based Modern Dog Design Co. He scored an internship there after graduating and worked there for almost seven years.
In 2012, Ota left to pursue his dream of starting his own design company, Tireman Studio. Ota starting working with local businesses designing logos, websites, packaging, and creating custom art for posters and t-shirts. The name and company logo came from a collage he submitted to a local Seattle newspaper called The Stranger. They liked it so much they used it on the cover.
In 2014, Ota scored when he was commissioned by Starbuck's to create a poster series for the brand. He created posters of the original Starbuck's location in Seattle at 1912 Pike St. and 1124 Pike St. as a black graphic screen print style. He was also commissioned to paint a mural on the tall wooden doors of the new store in Ferguson, Missouri.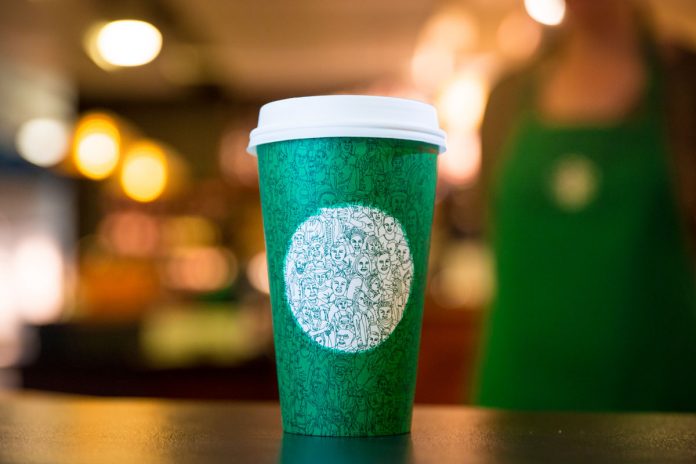 He was then invited to submit a design for the holiday cup. Starbuck's gathered 50-60 designs for their 2016 holiday cup and decided to use Ota's. For the cup, he drew caricatures of 132 people representing the global community, and he did it with one line. One line that represents stitching people together in shared humanity and connection.
The faces of Shogo's own friends and his family inspired him: his 94-year-old grandmother in the hospital in Japan, his wife, his toddler son, his brother, his buddy from Zimbabwe, a friend from Uruguay, and the list of those who empowered his imagination goes on. But, the one he drew with absolute intention?
"I drew my mother. She is there. She is the reason I moved here in the first place," said Ota.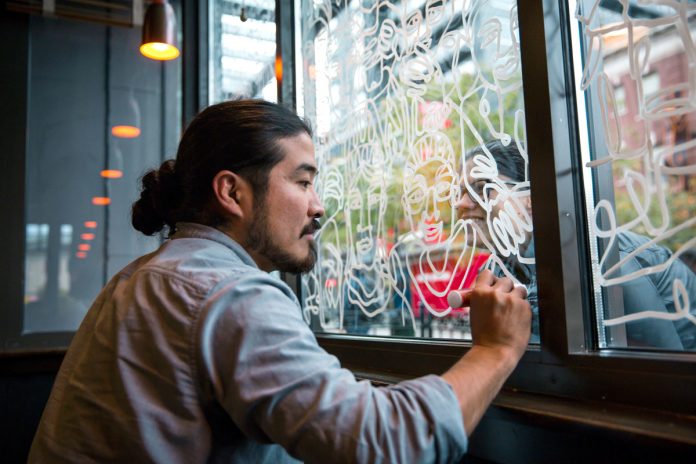 Ota is understandably excited about having his cup in all the Starbuck's across the country. The artwork has also been used on the windows and doors at most locations.
"I feel like I'm doing something good," he said.
There's still no Christmas on this cup so only time will tell if Starbuck's has avoided Christian outrage. But seriously, how can you be outraged against togetherness? I'm sure some will find a way.