'Dress for the part you want,' the adage goes.
That's what up-and-coming company Edgar Development was thinking when they selected their new offices on the 15th floor of the MNP Tower in downtown Vancouver, BC. But an office in a nice building was not enough to set their offices apart. To accomplish that, they hired Canadian architecture and interior design firm, DIALOG to transform their 4284 square-foot space into a powerful first impression.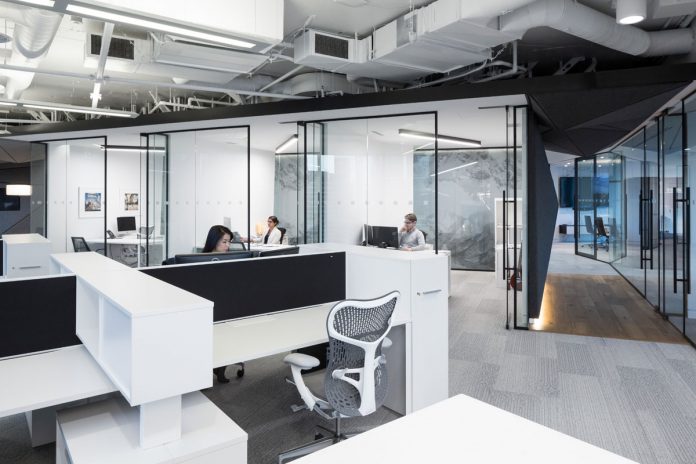 "We are a family run business and in order to stay competitive, you have to create a memorable experience for both the employee and client. Echoing those values in your office space can make a big difference in your relationships at the end of the day," says Peter Edgar, President of Edgar Development. "With DIALOG on board, our new office was designed with our future in mind and we are already seeing firsthand the benefits from clients and employees. Interestingly enough, most people don't want to seem to leave once they arrive."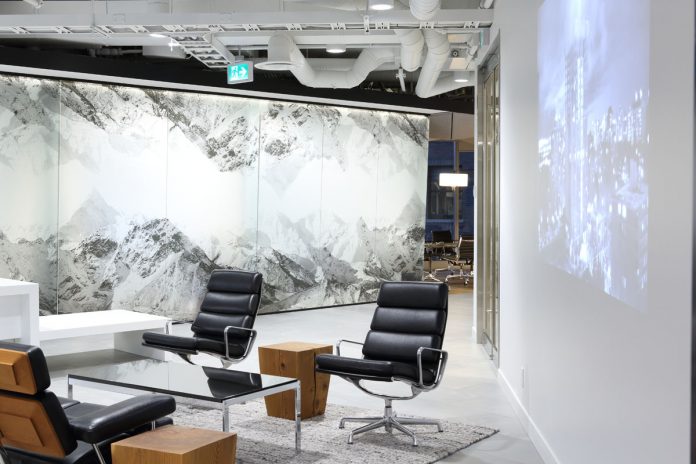 The interior design was inspired by a photograph of a snow-capped mountain peak. The mountain inspiration is taken literally and figuratively as the design reflects a crisp, clean, white mountain meant to bring the outdoors in and create a space grounded in the Canadian Rockies bordering the city.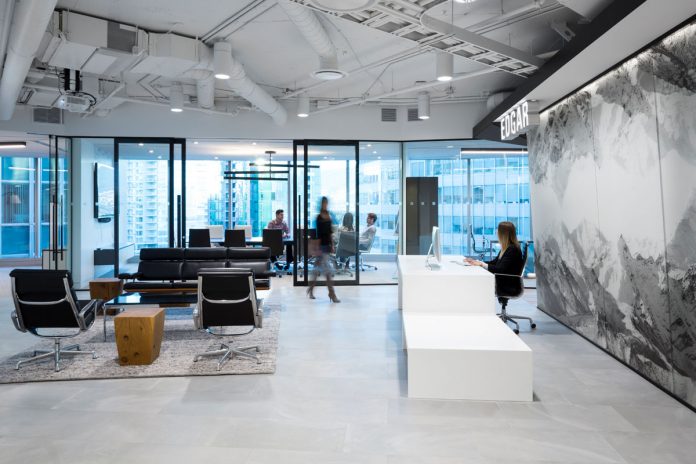 The design is centered around a 40-foot backlit image of a snow-capped mountain that is the first thing a visitor sees upon entering the office. The mountainscape is centered in the office to allow natural daylight in from all sides. The reception area is bright and airy with the help of glacial gray and white floors and ceilings reflecting light.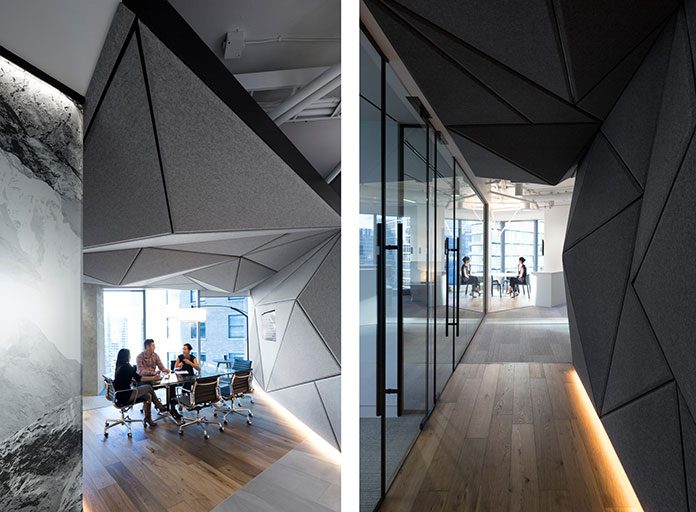 In contrast, the mountain motif changes in the main hallway and meeting rooms are defined by 3D faceted 'rock' formations that compress some areas while expanding others. The faceted panels are made from different tones of felt to naturally resemble cracks in the 'rock' formations and also have added acoustical benefits.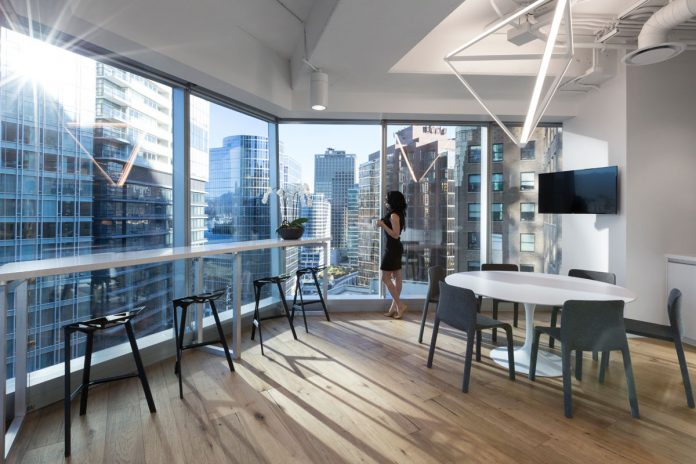 The offices are on a curved edge of the building and meeting rooms are strategically placed around the outside edge to take advantage of the views of the city. The employee kitchen/break room is also placed on the outside edge and has a beam of light located at the tip allowing anyone on the streets within a five-block radius to see the office.
DIALOG created an interior design that tells a story of the character and location of Edgar Development with every aspect relating to the concept of the faceted, snow-capped mountain.
[Photography by Ema Petter Photography]