Sir Savigny loves compliments and has a love of design and an eye for detail. Only, Sir Savigny is a hotel, not a person. Sort of…
As part of their marketing, SIR hotels create mythical characters to embody the hotel and create a storyline and concept for the hotel. "Sir Savigny is a bon vivant who has dedicated his life to beauty and storytelling." His story is told with guestrooms showcasing local artists, a library with his collected works, and open public spaces to promote conversations and connect kindred spirits.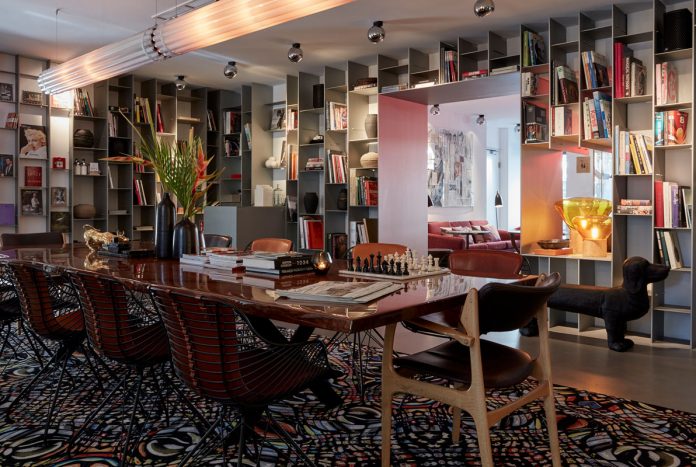 Sir Savigny, the newest edition to the SIR hotels lineup, just opened in the Charlottenburg district of Berlin. Charlottenburg was the upscale cultural center of West Berlin but struggled with its identity when the city center moved to Mitte after the reunification. The district has regained its bearings and is reemerging with famed bookstores, galleries, jazz clubs and cafés.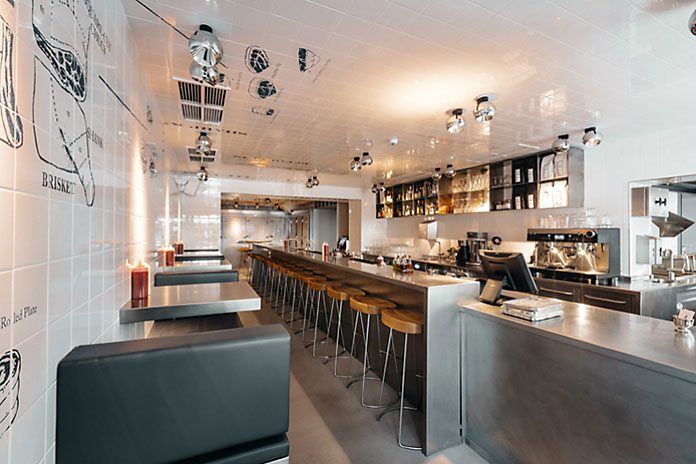 Award-winning interior designers Baranowitz + Kronenberg created the design for the ground-floor reception rooms. The fluid design and open spaces let guests effortlessly move from quiet contemplation in The Library to fireside drinks in the Winter Garden. The reception rooms also lead to The Butcher, and award-winning burger bar which offers fast-casual food featuring the finest Aberdeen Angus beef from Scotland.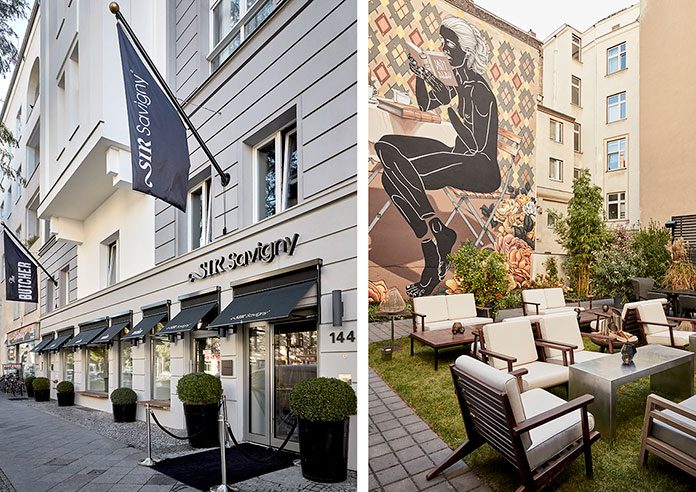 Keeping with featuring local artists, the open-air Savigny Garden bookends the property and is the showcase for graffiti by renowned street artist DOME. The leafy urban garden is a quiet, enclosed area for guests to relax and socialize.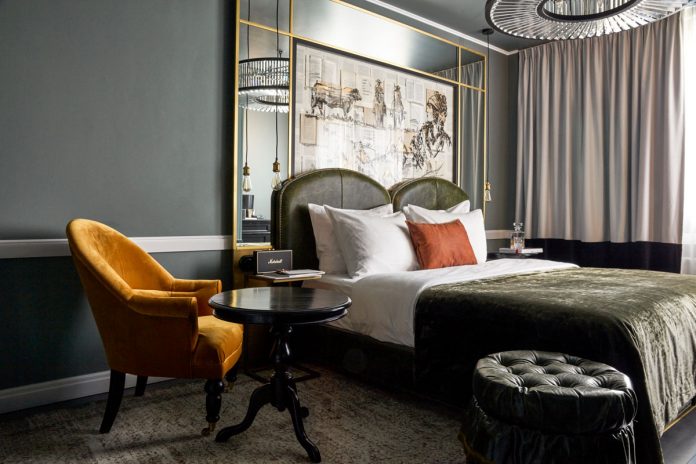 The 44 luxury guest rooms were designed by Amsterdam-based designer Saar Zafrir who's design mantra, "Creativity is intelligence having fun.", is in full effect with an eclectic blend of local art, vintage rugs and custom-made furniture.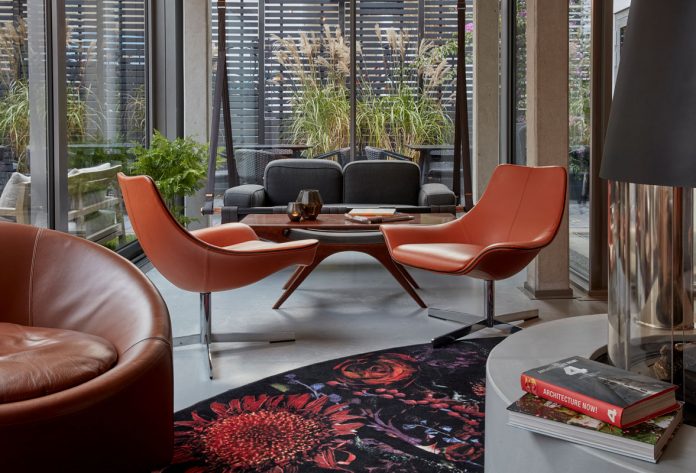 Spanning the smaller Sir Petit rooms to the largest Sir Savigny Suite, the attention to detail is key from the rugs on the floor and art on the walls, to the lighting fixtures on the impressively high ceilings.
As the myth goes, Sir Savigny is the "consummate epicurean traveler finally putting his roots down." Looks like he's doing it in style.
Sir Savigny is a member of DesignHotels.