A contemporary aesthetic can be found in the most unexpected places.
The colonial town of San Miguel de Allende, containing an architectural landscape ranging from Baroque to late 19th-century neo-Gothic buildings, is one such place. This UNESCO World Heritage Site has a rich cultural history as a home of Spaniards, Creoles, Amerindians, and, more recently, an Italian baker and entrepreneur, Alberto Laposse.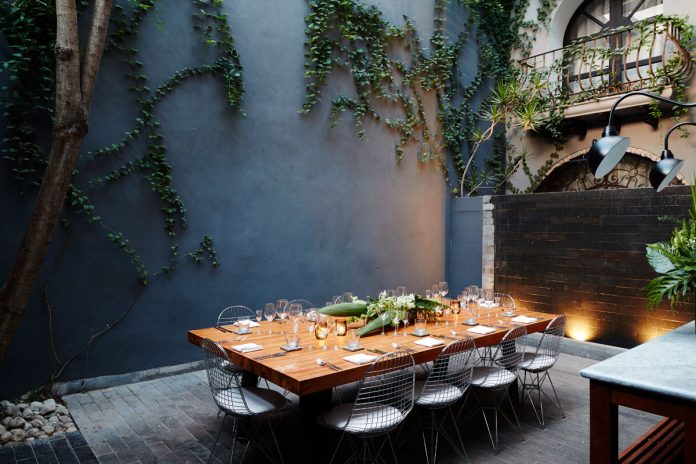 Alberto Laposse's family has been bakers for generations. Staying (mostly) true to his heritage Laposse went to Paris to study the fine art of making pastries but took it several steps further when, at the same time, he got degrees in architecture and finance & management. This paid off when he and his brothers inherited the family baking business when he was 24. As general manager, Laposse took the company public, grew it to over 2,000 employees and then sold it by the age of 40.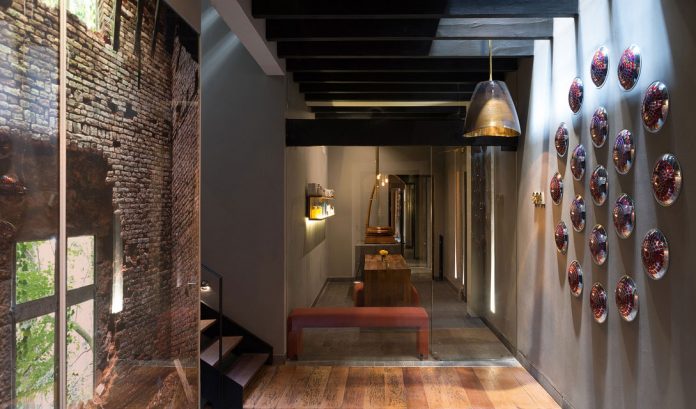 Laposse wanted a break from the business world and set out on a journey of human and spiritual growth. Eventually, he ended up in Mexico City teaching meditation. He bought a weekend house in San Miguel de Allende where he vacationed with his two children. Laposse later transformed the house into a Bed & Breakfast and then into a boutique hotel before buying adjacent properties to expand Dos Casas Hotel & Spa to its current size. Finally, Laposse was able to flex his design muscles.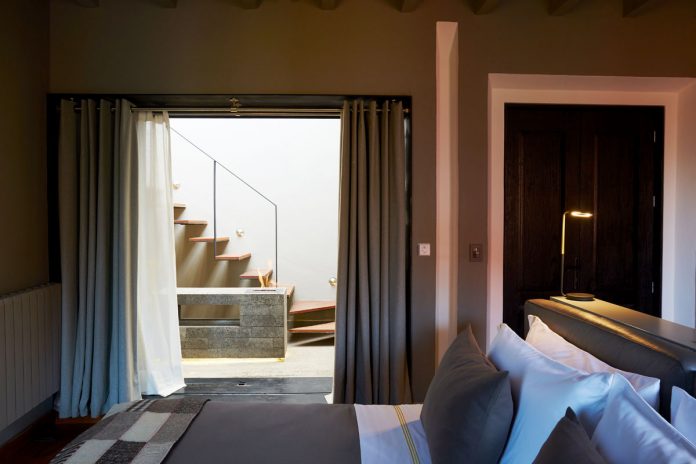 Laposse teamed up with renowned Mexican architect Germán Velasco to remodel Dos Casas in 2014. Inspired by the location and the buildings themselves, the designers harkened back to to the colonial era, when San Miguel de Allende was famed for its rich repositories of gold, stone, wood, and leather, which still characterize local aesthetics. The interior design juxtaposes those materials with mid-century modern furniture, contemporary Latin artwork, clean lines, and modern lighting.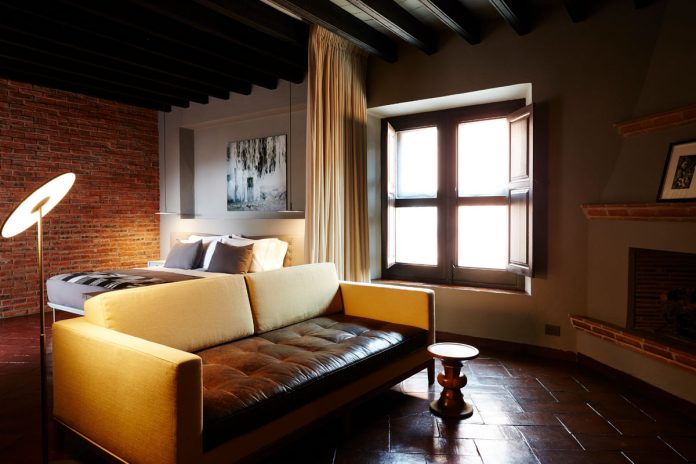 "San Miguel is a colonial site and people are used to doing things in a traditional way," Laposse said. "But I have a real passion for early 20th-century design—works by Le Corbusier and Serge Mouille—and I decided that there was a good connection between modern design and the colonial years. Through those modernist pieces, I wanted to create an atmosphere that brings together diverse cultures, refinement, and tradition. I strived to create a hotel that expresses itself as a house."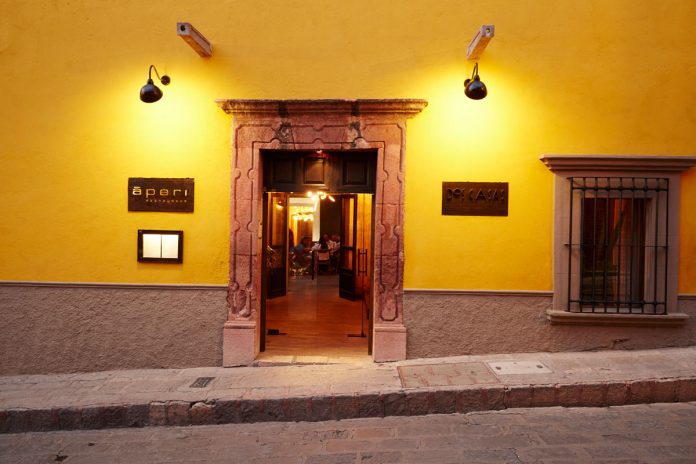 Dos Casas offers 12 guestrooms, including a three-story townhouse with a private entrance. There is an award-winning restaurant on site called Áperi, helmed by executive chef Matteo Salas known for their local flavors and ingredients. In 2009, a new building was added (wouldn't that make it Tres Casas?) to house a spa inspired by the healing caves of ancient Greece.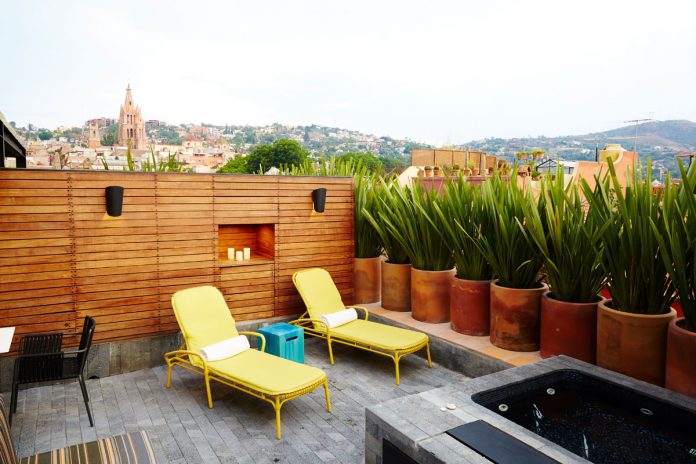 To top it off (literally), there is a communal rooftop terrace offering amazing panoramic views of the 16th-century skyline that earned San Miguel de Allende the coveted UNESCO World Heritage Site designation.
[Dos Casas Hotel & Spa is a member of DesignHotels]