Some vacations are about escaping a busy life, having some quiet time, and just relaxing. Other vacations are more about adventure and living it up. If you're in the mood for the latter, Ibiza is so 1990s. Korea is where it's at and they just got a hip, new hotel.
Set in Seoul's fashion-conscious, upmarket Gangnam district—home to local and global luxury brands and the city's vast Olympic Park—Glad Live is a beacon of vibrancy that serves as an urban playground for cosmopolitan revelers, both homegrown and international. Offering a "curated lifestyle" that is in full harmony with Seoul's chic nightlife experiences, the 210 rooms and suites are design-conscious hubs for the stylish at heart. Here, amid sleek monotones that are informed by the stark, sweeping cityscape below, one finds exhibitions of contemporary art and design on the hotel's 20th floor, accompanied by live music.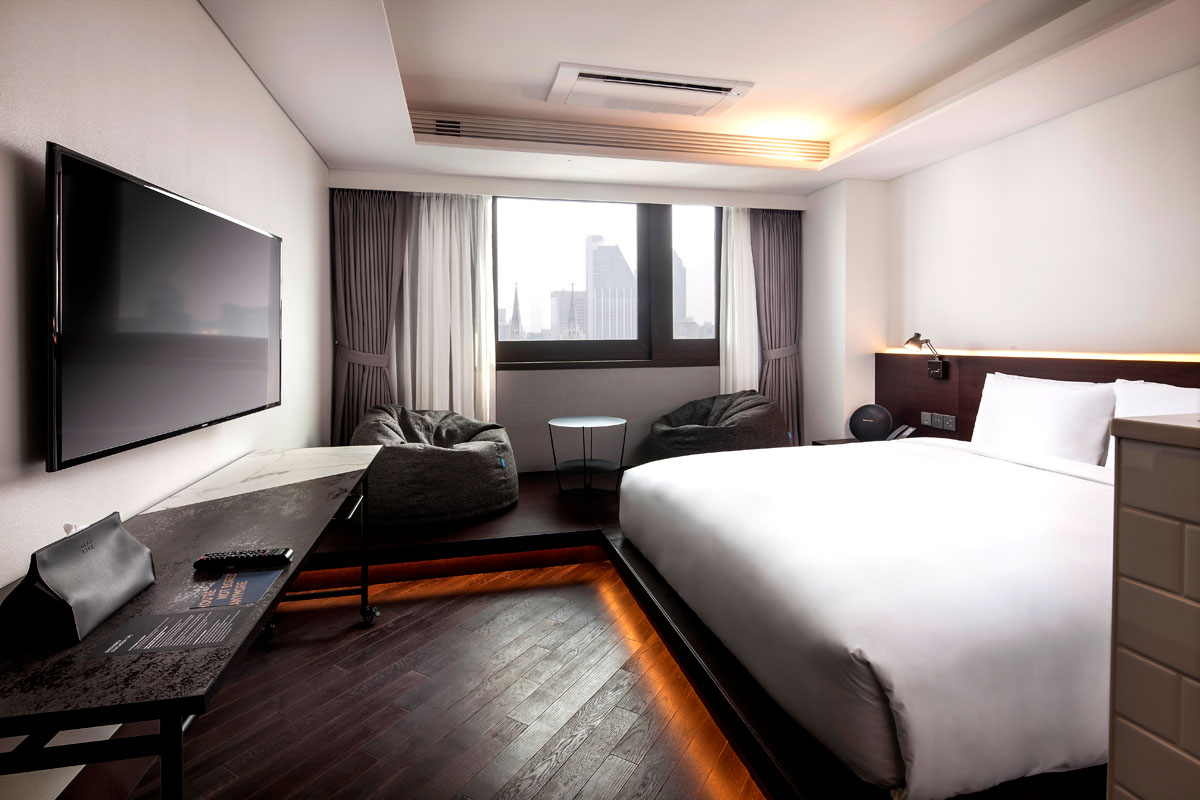 Minimalist and simple lines dominate the 210 rooms of this steel mesh-clad property. However, an air of decadence permeates its three types of suites. The Glad House Suite is a mini museum decked with contemporary art objects curated by the Daelim Museum, Korea's first photography museum. The room features work by popular Korean animation artist Youngjun Kim, Danish fashion designer Henrik Vibskov, and Korean photographer Lala Choi, who are some of the young artists handpicked to collaborate with the hotel.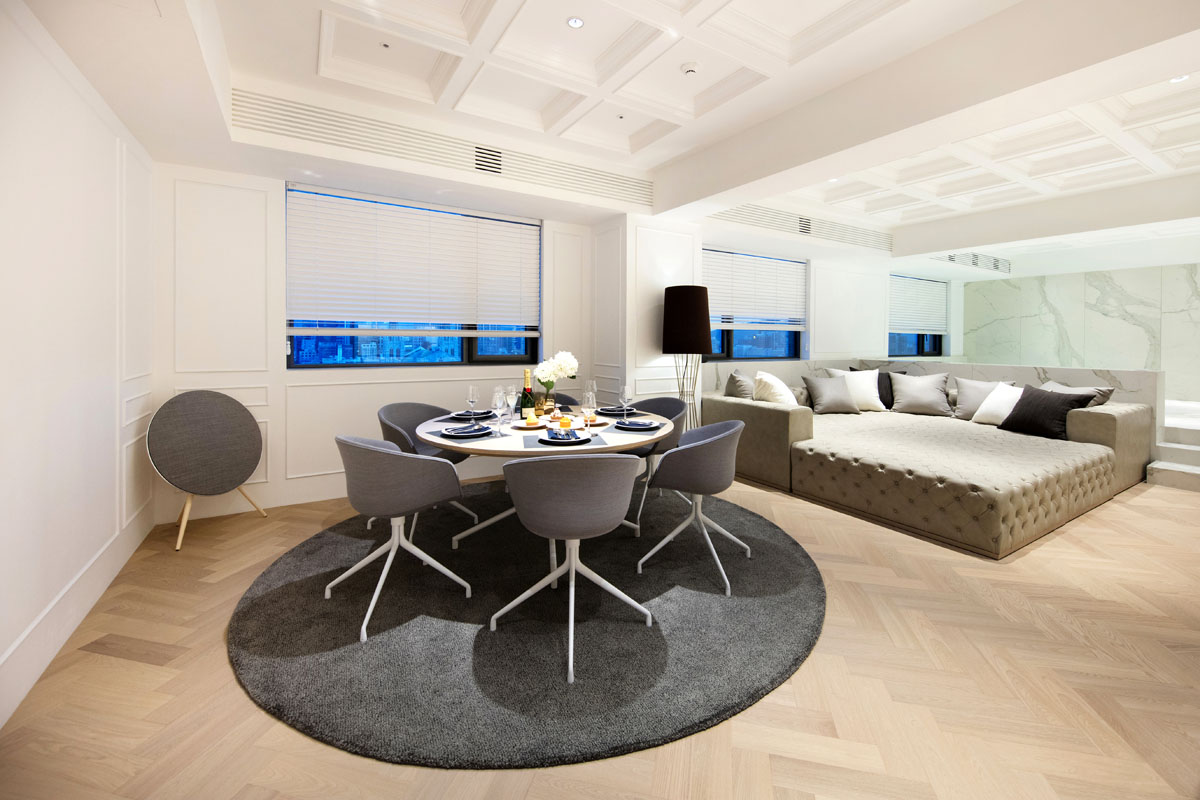 The Glad Pool Suite has a modern classic black and white interior design including a supersized bed and a soaker pool measuring over 6 by 6-feet. The walls of this suite also boast a jaw-dropping 78-inch LED television, complete with Bang & Olufsen speakers for the ultimate in-room pool party experience. The ideal space for private soirées, the Live Pool Suite is luxuriously outfitted with marble walls and herringbone floors, and features a supersized bed and in-room 9 by 8-foot mini pool.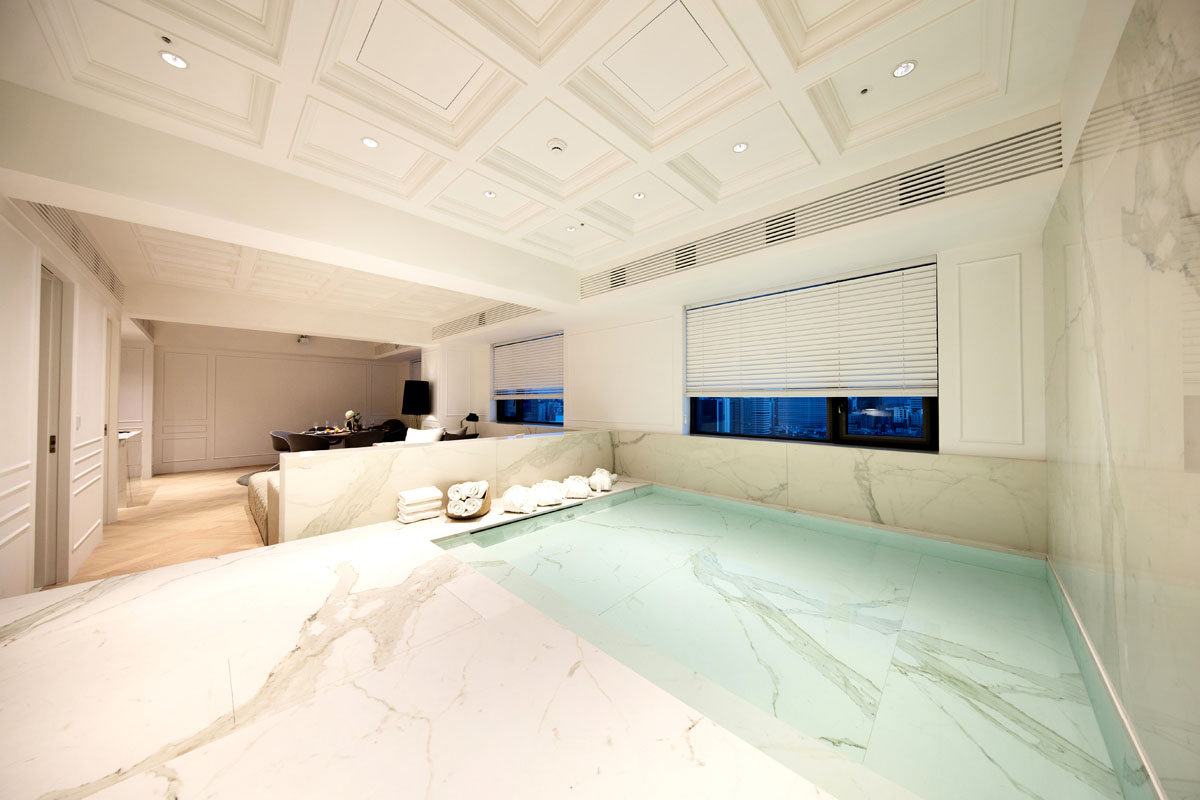 From the crew behind Seoul's fashionable club D.Bridge, comes the sprawling multilevel dining and entertainment concept that encompasses Glad Live Gangnam. With the central lobby at the core of the concept, a playful vibe that runs throughout the hotel. The restaurant, bar, and lounge are deliberately layered on top of one another in an open, flowing design over three stories, allowing guests to seamlessly explore each of these areas. The connecting centerpiece of the design concept is an extraordinary 180-bulb four-meter-tall chandelier which houses hidden speakers, heightening the ambiance and energy of the space with orchestrated colored lighting design.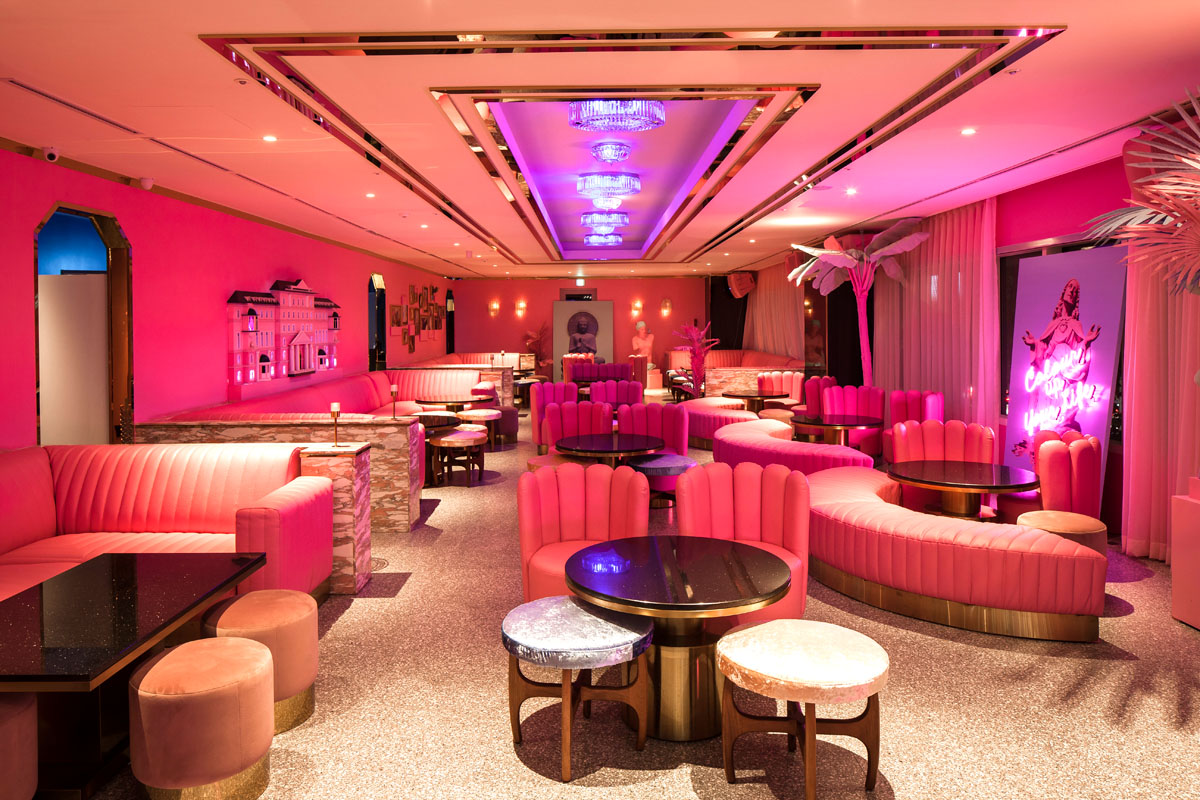 Designed to take you from day through night, the robust 24/7 entertainment program enables guests to immerse themselves completely into the local social scene. The hotel's main restaurant Flint serves up modern European food in elegant surroundings, defined by gold accents and marble furniture, while Powerplant is a more casual brunch and bar area, specializing in burgers, pizza, and tacos.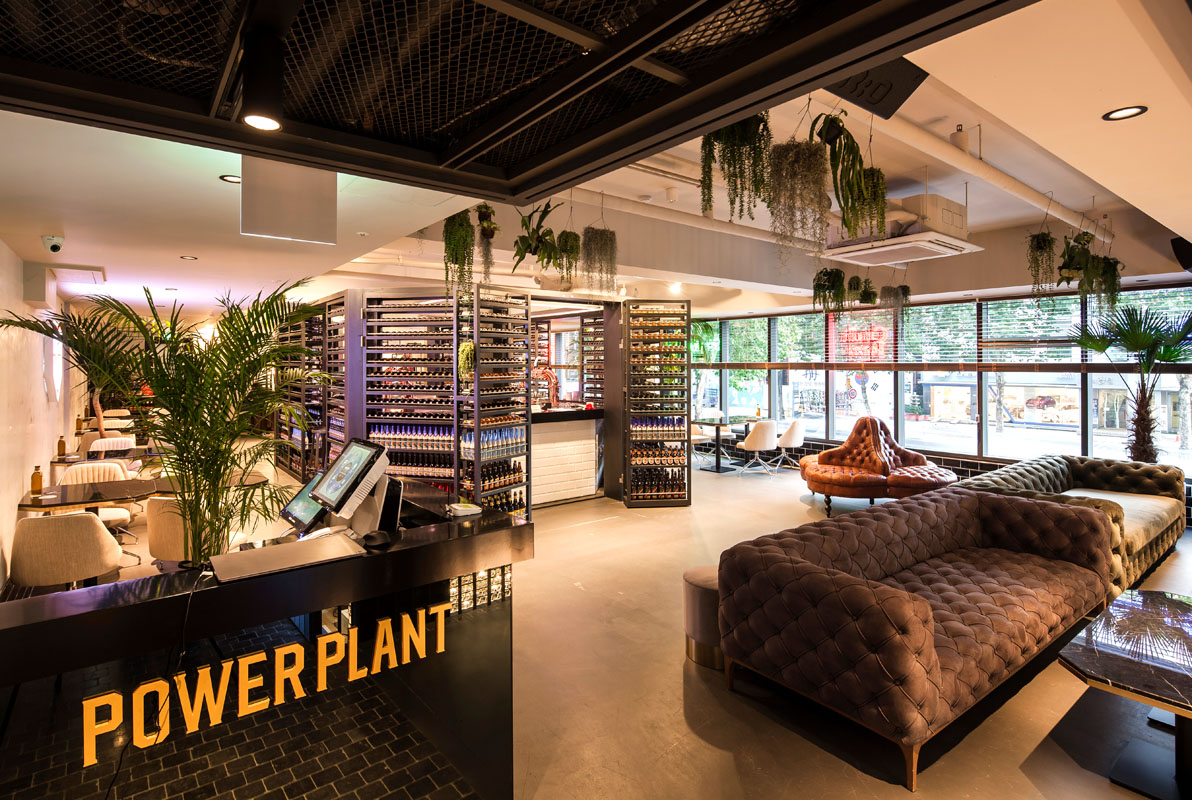 With "Color Up Your Life" as its motto, D.Bridge Colour Avenue is an upscale lounge bar that promises guests a completely new experience every season. Currently rendered in different hues of pink, the space undergoes a biannual design overhaul to reflect the ever-changing color theme. Guests can access Flint, Powerplant, and D.Bridge Colour Avenue from a central staircase that links all three spaces. The after-hours club D.Star opens from 11:30pm until 10am every Friday and Saturday and has become the hip new destination for Seoul's hedonistic party set. With a renowned Korean talent, DJ Komodo, as its star, the club is a hive of activity every weekend and a popular drop-in spot for locals and visitors alike.
But whether guests are dancing all night or up early to take on the city, the minute they step into the Glad Live's lobby they enter a striking, ink-colored contemporary design world, which, like the hotel itself, is a private retreat amid a pulsing city.
[photographs courtesy of Design Hotels]