As far as sofas go, it's a blank canvas.
Is that what Korean designer Cho Hyung Suk Design Studio had in mind? It sure seems that way. Which is not to say that the Blank sofa from Korean furniture company, Munito is boring. It's not. It is a beautiful and quintessentially Korean minimalist design that captures the elegance of simplicity.
The simple design uses raw American ash wood as a frame that defies the bulk of a typical sofa. The fabrics are also designed in natural tones and are available in Milky Beige, Chic Gray, and Chocolate Brown. Each color in unassuming on its own but matches well with the natural wood and creates a neutral pallet.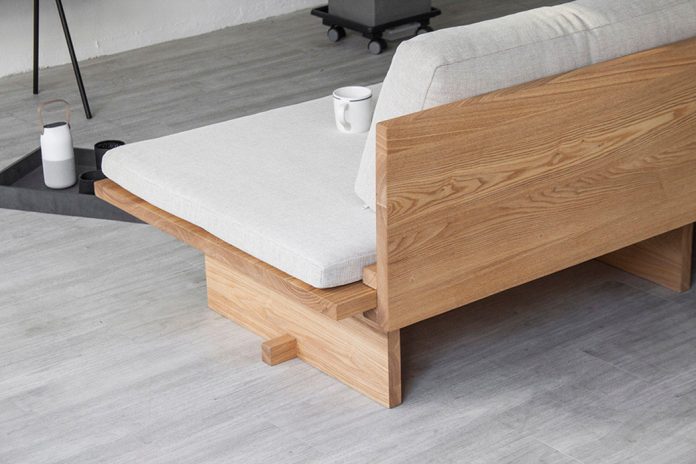 The sofa is versatile in its applications. For the minimal purists, Blank provides a beautifully basic sofa option. In an already busy room, the sofa can be an oasis of calming simplicity for added balance. Or, perhaps as intended, Blank can be dressed in pillows, throws, and other accessories to reflect the unique personality of its home.