In addition to a really cool name, Reto Gurtner had a vision. Not one of those mushroom induced visions as much as a plan for the perfect ski resort.
In 1995, Gurtner started Switzerland's only travel website called laax.com. After that, his company, Weisse Arena Gruppe, bought a mountain (literally) and began planning rocksresort, a comprehensive mixed-use hotel/condo complex with restaurants, lift operation, and ski school. To top it all off, the entire complex was to be designed for minimal ecological footprint.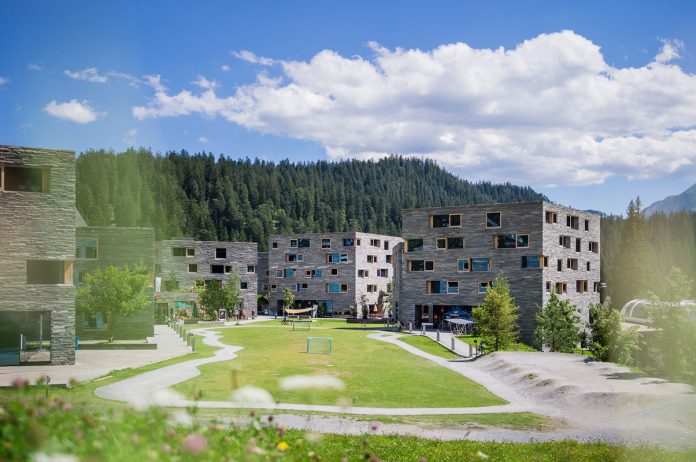 Gurtner brought on Domenig & Domenig Architekten to handle the main architecture and interior design duties for the resort. Gurtner wanted to make a design statement with his self-contained complex starting with a cubist design using local natural materials including 500 tons of 40-million-year-old quartzite stone.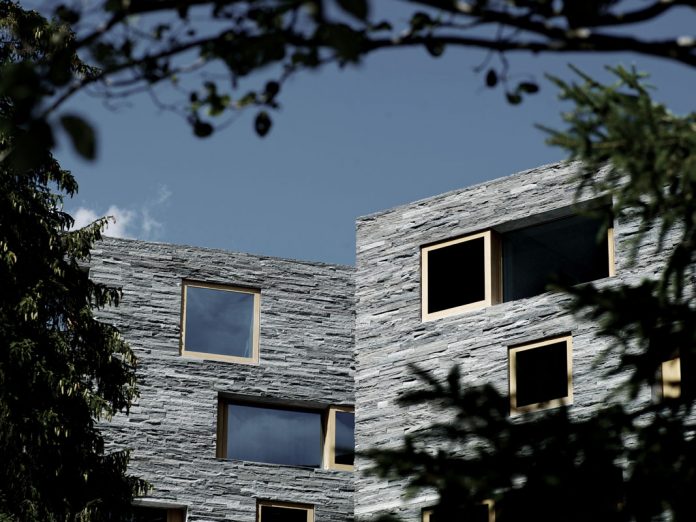 The architecturally minimalist cube-shaped buildings were sheathed in the quartzite stone, mined from a local quarry. They were cut to specification and stacked like bricks to create the resort's eight freestanding structures. The stone was also used for the countertops in the kitchens, walls, and bathrooms which turn into steam rooms and include stone tubs.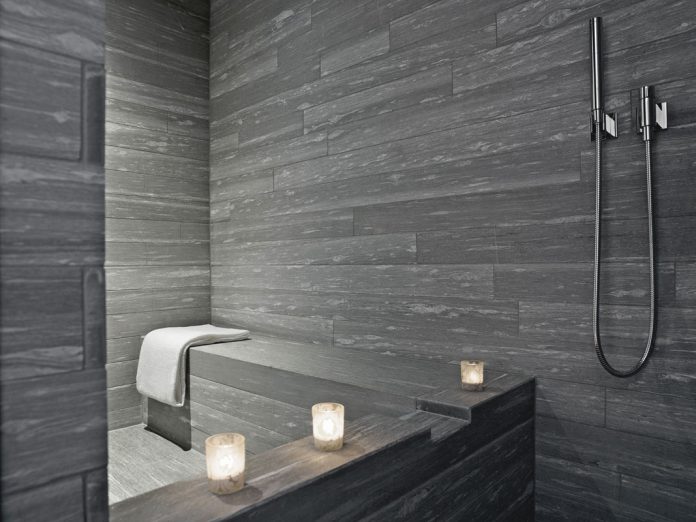 The rooms have open-plan living rooms with a complimentary minimalist design to the exterior. Concrete floors with underfloor heating are accented with untreated wood trim and built-in furniture. Designer lighting and accessories include seating by Cassina, pendant lamps by Catellani & Smith, kitchenware by Alessi, and kitchen & bath fixtures by Dornbracht.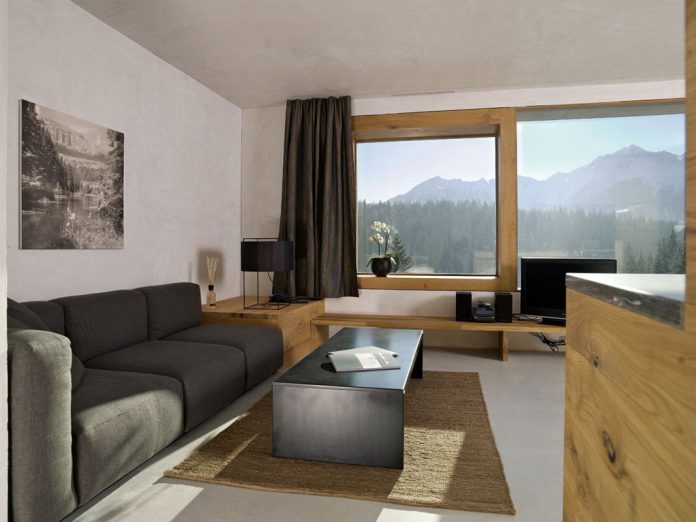 rocksresort might be the most sustainable ski resort in the world. The mountain infrastructure is powered by hydroelectricity and biomass heating. In addition to powering the resort, the hydroelectric plants supply 3500 homes in the surrounding community with renewable power and drinking water. The Porsche Design ski lifts run on solar power and the lift stations are built from local wood. Two Tesla destination charging stations have also been added to the property.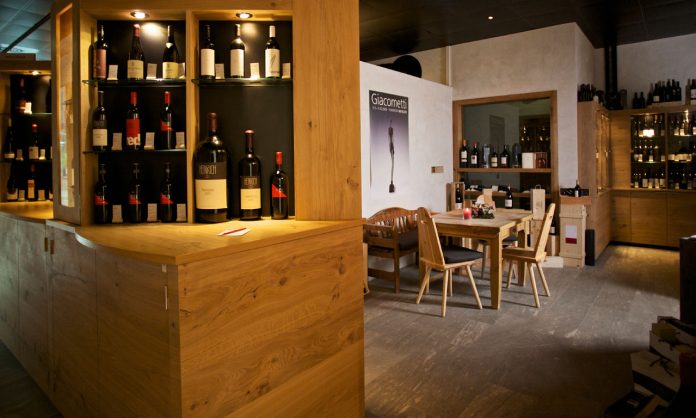 "Here, the mountain is completely self-sufficient. Visitors can enjoy it with a good conscious, knowing they use more energy at home than they do at Laax," said Gurtner.
Once you arrive, there's no reason to go anywhere else. Rocksresort has everything you need for your ski vacation, including restaurants, shops, bars, and holiday apartments all arranged around a central square. Even better, since rocksresort runs the whole mountain, your room key doubles as your lift-ticket so there's nothing standing in the way of you and the slopes.
[photos courtesy of DesignHotels]