Mont-Blanc Base Camp makes me wonder if something can be so inspiring it becomes a distraction.
Before you even enter the building, the surrounding snow-capped Mont-Blanc mountains are awe-inspiring. Located in France between the Italian and Swiss borders, in the Chamonix Valley sits the town of Les Houches. This is the home of the Mont-Blanc Base Camp, headquarters to outdoor sporting company Blue Ice but also an expansive co-working space for mobile workers, entrepreneurs, and freelancers.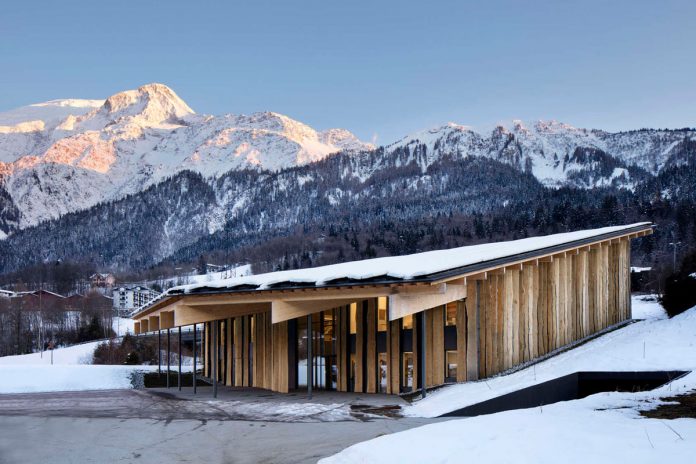 Designed by Japanese architect Kengo Kuma, Mont-Blanc Base Camp is distinctive to its surroundings yet still manages to blend in and harmonize with the environment. The building is also consistent with Kuma's architectural style while being respectful of the context of the surroundings.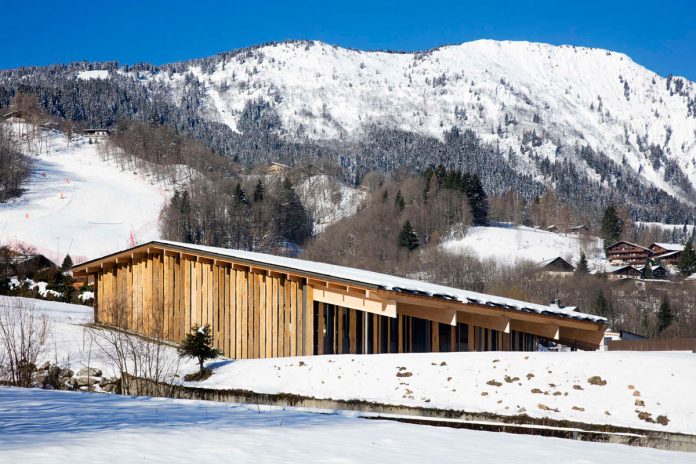 The structure sits on an upward slope and the oversized roof mimics the incline before it folds down on the corner by the main entrance. In addition to reflecting the shape of the mountains, the contours of the roof naturally stops the snow from collecting. Raw timber panels are set on the roof at regular intervals between the skylights.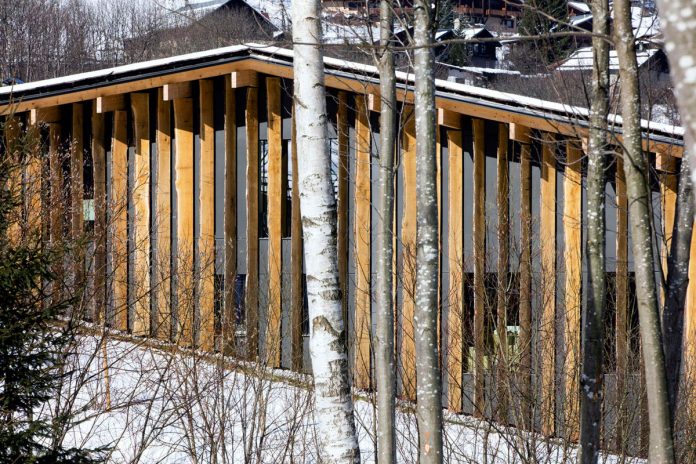 The façade is a study of contrasts of refined structure inside a raw envelope. The eaves of the roof and support beams are modern, precise, and smooth as are the walls with glass windows in steel frames. To blend with the surrounding environment, a slatted envelope was designed using unskinned panels of oak to mimic the trees in the forest and dissolve the architecture into the environment.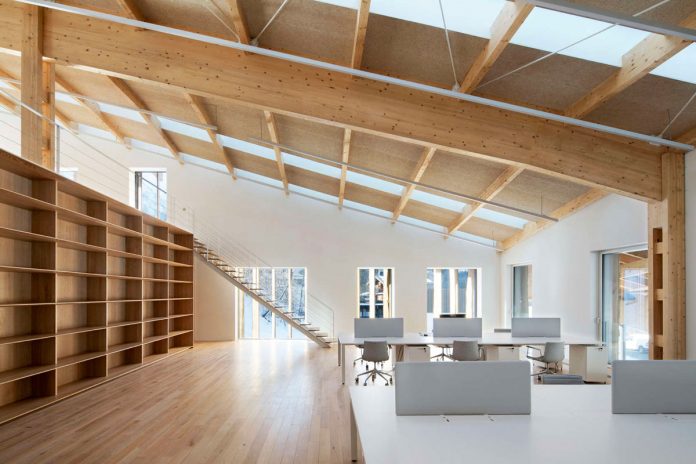 Underneath the wide and grand roof is a huge, one-room space at the core of the building with an abundance of natural light from the many skylights populating the roof. The outdoors is brought inside by way of large windows with views to the outside mountains as well as the exposed wood ceiling and wood floors. Additional working space is on a mezzanine above the main floor with the stairways on the edge of the space rather than in the middle.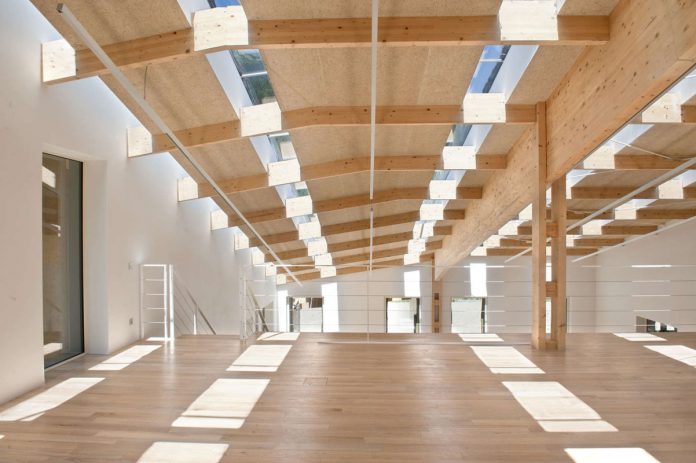 Mont-Blanc Base Camp has been an award-winning project for Kengo Kuma Architects winning first prize of the National Award of France for Wood Construction, Regional Award of Rhone-Alps and winner of public choice award for Wood Construction 2016.
[photography by Michel Denance]