It's no secret the French love their discothèques, DJ culture, and electronic music. So, It's not surprising that one of the first concert halls dedicated to amplified and electronic music would be built in Grenoble, France.
Designing a space for electronic music is new territory for architecture since most clubs and live modern music venues like clubs, warehouses, and arenas were not specifically designed for that purpose. For the Grenoble project, the goal was to create a specific architectural design tailored for the modern-style music event while still allowing concert with a more conventional configuration.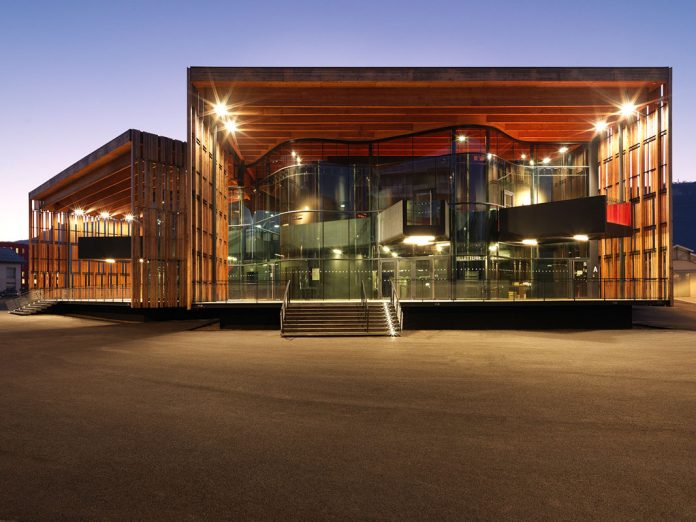 Hérault Arnod Architects was tasked with designing this new venue, La Belle électrique. Within the context of the site, a former industrial district undergoing a cultural metamorphosis, the architects envisioned a central volume with five asymmetrical branches giving equal importance to all sides.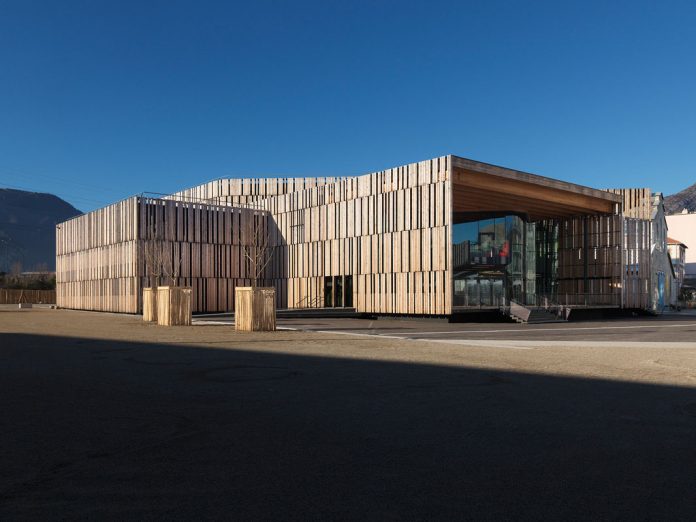 The exterior is precisely angular and rough at the same time. The façade is made of thick larch boards set in an irregular pattern setting up the overall character of traditional materials with hyper-modern lines. The rough, boxy wooden exterior envelopes the interior which is in direct opposition to the exterior with a curved glass curtain wall and an overall more organic shape.
Unlike a traditional concert hall that depends on precise acoustics to carry the sound to the audience, the design of La Belle Électrique could focus on the spectator experience since the music is amplified and electronic music engages more audience participation.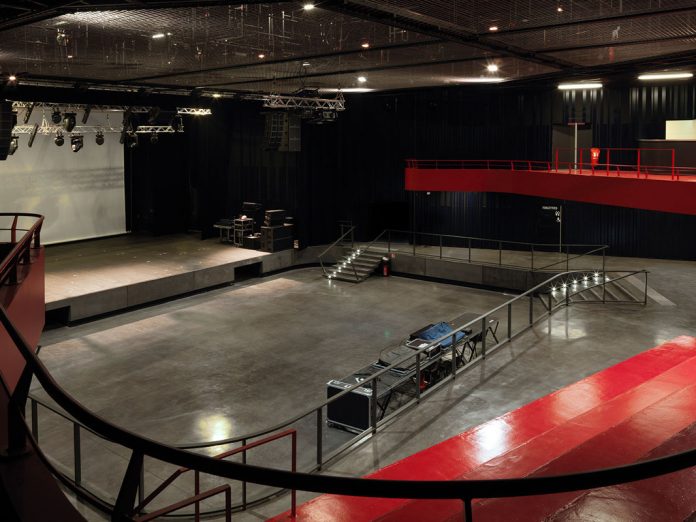 Acoustics still played a role in the interior architecture. The hall was designed as an asymmetrical space so that spectators can move around during the concert to shift ambience. The shape also gives artists the freedom to use the space in unconventional configurations since there is neither a front or back nor a built in division between the stage and audience.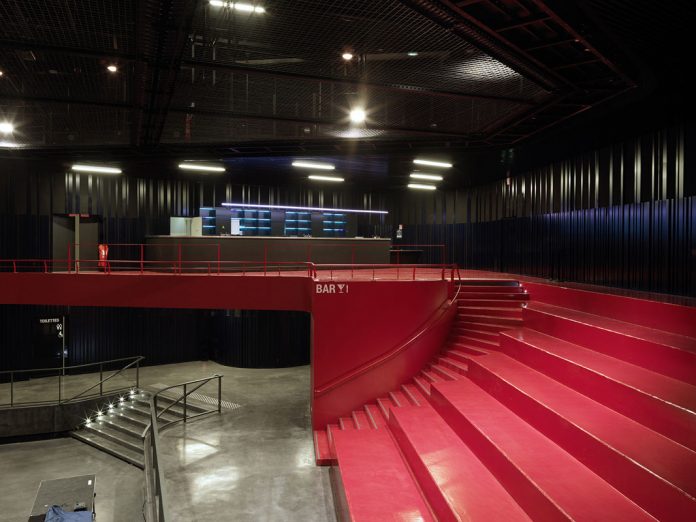 Several platforms of differing heights are provided for potential stages for the DJs. The entrance pavilions form two urban stage platforms raising the audience and allowing them to become part of the performance. Reflecting the attitudes of the modern electronic music scene, the venue facilitates the blurring of the classical division between the performer and the spectator.
[photography by André Morin]