The Chamonix Valley in Eastern France, sharing the Mont Blanc mountain range with Switzerland and Italy, is a special place. Not only because Mont Blanc is the highest peak in the Alps, but also because the valley at the base of the range is becoming a hotbed of modern architecture.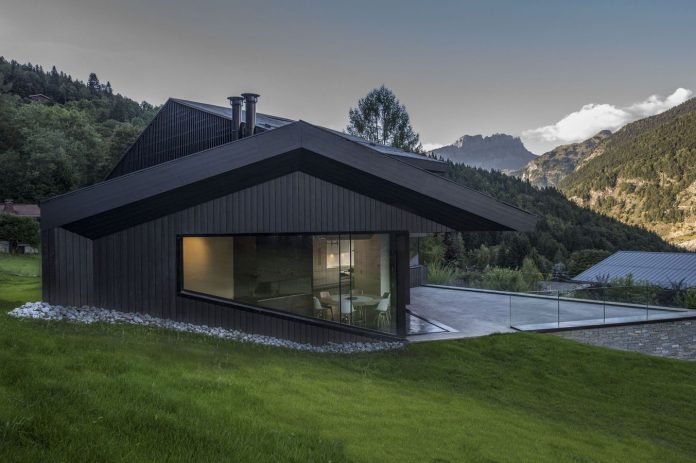 In the foothills of the Chamonix Valley, a residential area of mostly vacation homes was built in the 1950s. A long-time client of PM Architectes and its founder Pierre Marchand bought a lot in the complex and asked them to design a modern renovation of the existing cabin. It quickly became clear that a renovation was not practical and, in order to meet the client's goals, a new build would be required.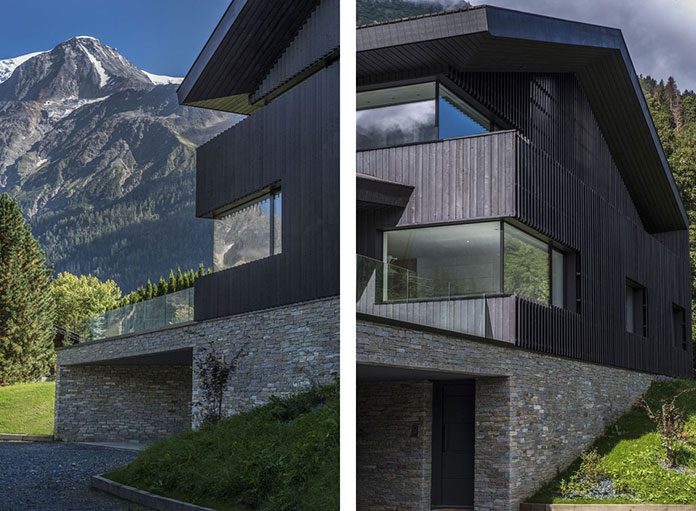 The location on the slopes afforded the property majestic panoramic views of the snow-capped Mont Blanc mountains and became the starting point of the new design. Since the architects were no longer constrained by the renovation of an existing cabin, the design became contemporary with a focus on energy efficiency.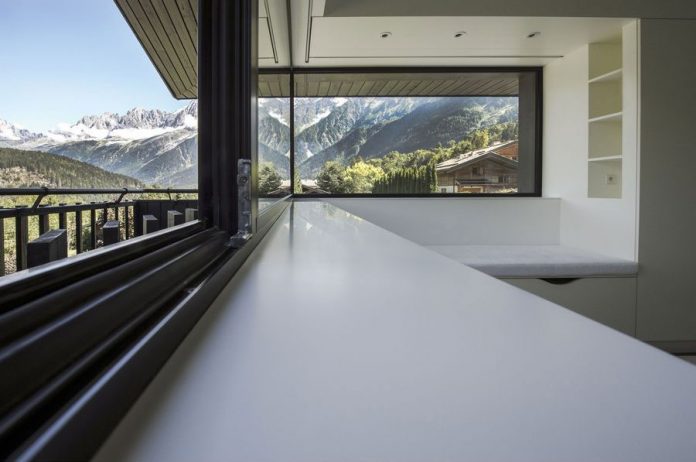 Two themes dominated the overall design: the view and maximizing direct sunlight. The architects used a heliodon and 3D modeling to analyze the direction and amount of sunlight coming into the cabin throughout the year. By modeling the cabin on the site, the architects were also able to emulate the views and adjust the design to maximize them.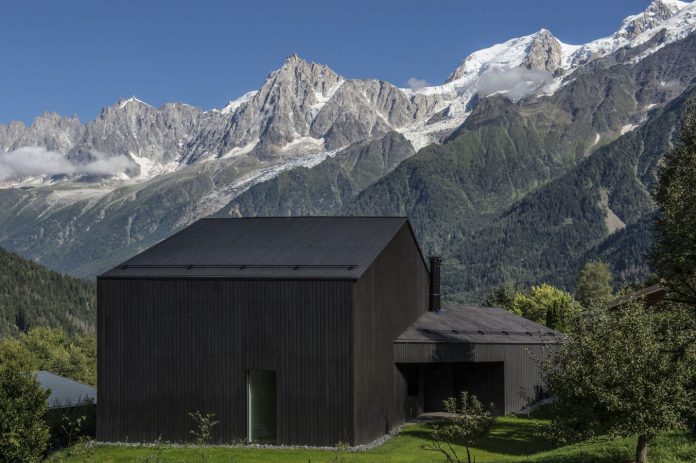 The primary concern in the alpine environment was heating and ventilation. While maximizing sunlight would help, much more was needed. A double-split-flow system heat exchanger design coupled to an efficient oil boiler was adopted.
The home is a contemporary take on the classic structure with a concrete and stone base with a log cabin on top. In this case, the log cabin is larch wood panels that are naturally heat treated to hold the dark color and weatherproof the wood. The panels are configured as a louvered cladding system to offer privacy to selected windows on the ground and 1st floors.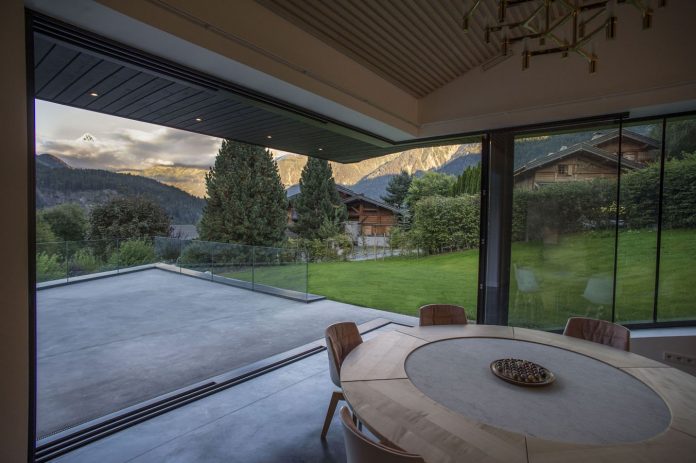 The cabin is three stories, including the garage and basement. The main living area is over the garage, but because of the steep grade, is also ground level with a deck as the roof of the garage opening up from the living room. There are two bedrooms on the other side of the first floor. Three more bedrooms are on the second floor, including the master suite.
It's a beautifully contemporary house full of windows offering panoramic views of the Mont Blanc range and it's hard to imagine getting used to the views.
[photography by Pascal Tournaire]