Eat well, do good.
That's the motto of Snuck Farms in Utah and they back it up with their sustainable practices and community-oriented programs. The Fugal family has owned the 3-acre farm in Pleasant Grove, Utah since the 1800s. The latest generation has been modernizing the farm including organic and hydroponic farming, community programs and outreach, and also building a brand new barn to facilitate all the things they have going on.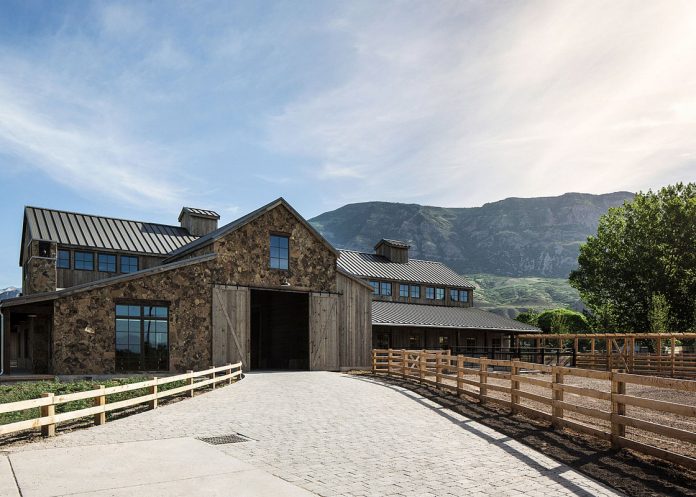 The Fugal family relied on a collaboration between Louise Hill of Louise Hill Design and Lloyd Architects to design a new barn which combines public, private and work spaces. While its gabled form, fieldstone walls, and exposed timber beams offer a rustic appearance, the interior uses minimal and modern materials and textures to create a contemporary feel to match the farm's forward thinking program.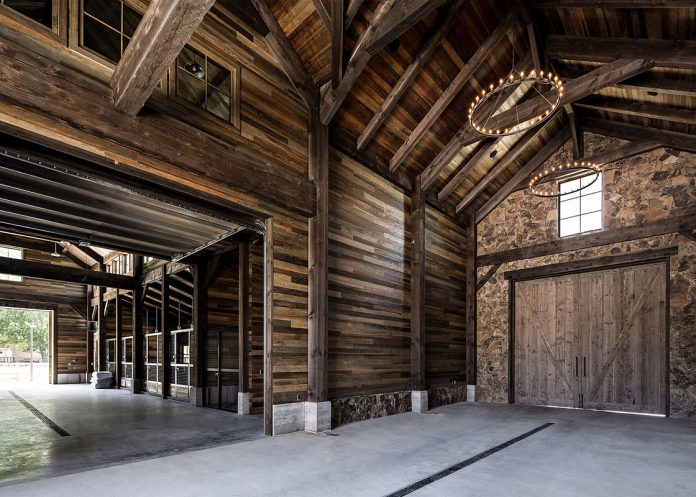 The expansive structure is divided in two by a central high bay drive-through lane and breezeway which effectively separate the spaces in two. One side features farming and animal husbandry spaces as well as the farm's administration offices, while the other contains a public lounge area and the community kitchen where cooking classes and seasonal workshops are held.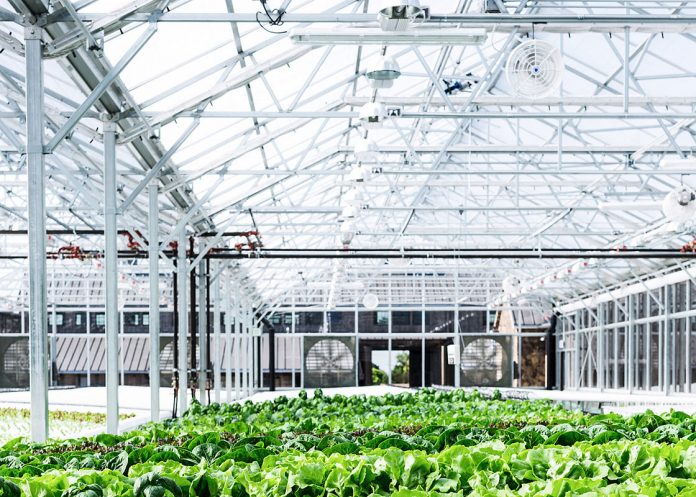 Responsible and sustainable practices are at the core of everything Snuck Farm does. Organic hydroponic farming was chosen due to the limited acreage of the property. Three large greenhouses were built to the north to allow the farm to grow fresh produce all year-round. The greenhouses make use of advanced glazing, thermal curtains, localized plant temperature control, and passive air movement to reduce energy expenditures. The hydroponic greenhouses allow the farm to use 90% less water and produce six times more food as compared to growing in the field with the same area.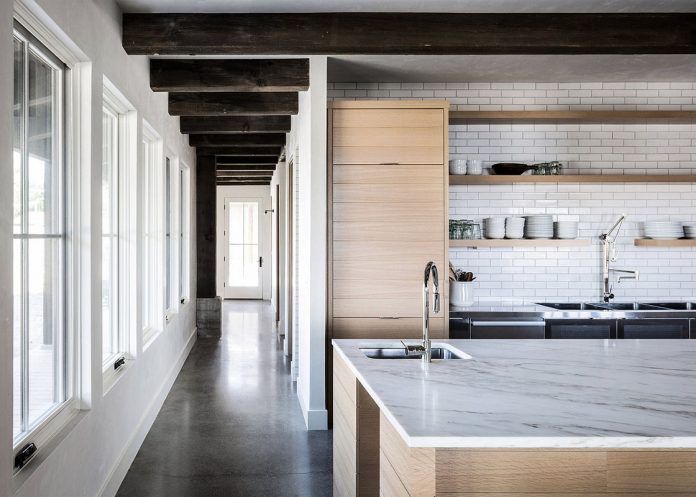 In addition to offering workshops to the community ranging from cooking to agriculture, they also have a CSA (Community Supported Agriculture) Program, offering subscriptions allowing people to pick up fresh produce every week.
All of these things support the mission of Snuck Farms to support sustainable, community-based food production by producing fresh, high-quality produce and teach industrious ideas about food and sustainability. And now they have a fancy new barn to do it in.
[photography by Mark Weinberg]