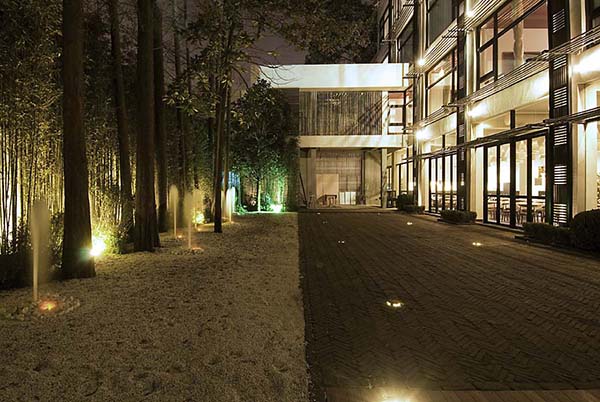 From its roots as the "Whore of the Orient" when the British took over after the Opium Wars to the left wing headquarters of Madame Mao during the Cultural Revolution, Shanghai has been a city of extremes. Since the 1980s, Shanghai has been searching for its modern identity. It is only in the last few years that the city has found its bearings.
Former factories and warehouses are being converted to art and design spaces and dilapidated mansions are being restored for boutique- and club-use, while A-list chefs are opening restaurants and luxury brands add flagship storefronts. The number of luxury hotels and one-of-a-kind boutique hotels is also increasing dramatically.
Enter URBN Hotels Shanghai; this new Shanghai hotel is located in a vibrant hub of local activity, close to the premium shopping and entertainment district of Nanjing Road, amidst restaurants, colonial lane houses and the famous former French Concession.
Conceived by owners Scott Barrack and Jules Kwan from the desire to give visitors to Shanghai a uniquely Shanghainese urban experience, the 26-room hotel is converted from a former 1970s post office building and features contemporary design with Chinese, and specifically Shanghainese, influences.
URBN Hotels Shanghai's focus is to immerse guests deeply into their surroundings by offering guests extra services such as tai chi and yoga classes, in-room beauty and health treatments, unique bike and walking tours, Chinese cooking classes and basic lessons in Mandarin Chinese.
URBN is also committed to developing and operating a green property. By renovating an existing structure, focusing on using recycled and locally sourced materials such as reclaimed hardwoods and old Shanghai bricks, and introducing eco-friendly solutions like passive solar shades and water based AC systems, URBN hopes to set an example for other Chinese businesses and industries.