When someone mentions Vietnam, it doesn't immediately bring farmhouses and modern architecture to mind. But, if there's one thing we've learned, it's that good design can be found anywhere in the world.
Miles outside the city of Hanoi, the owners of Mian farm wanted to create a place away from the hubbub of the busy city as a haven for producing fresh food and enjoying the relaxed atmosphere with family and friends. The location of the farm offers a great landscape with a beautiful view of the Ba Vi mountain range.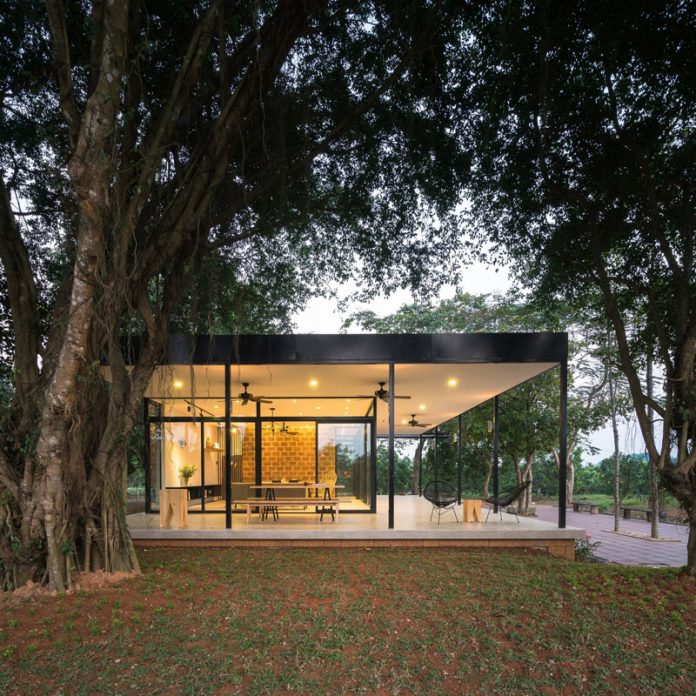 There were two old, collapsing structures nestled in a large grapefruit garden area of the farm where it was decided to build the new home. Local architecture firm, Idee Architects envisioned a complete separation between the public and private spaces by designing two separate structures on the foundations of the old ones. One of the buildings houses the bedrooms and bathroom while the other, located across the yard, focuses on the shared spaces.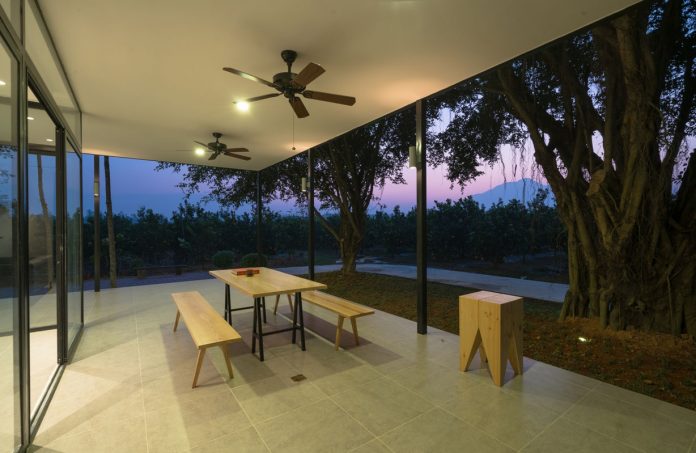 The latter contains the living room, dining room, and kitchen. The design reflects a desire for a connection between the inside and outside using the clean lines of modern architecture and an abundance of glass in the façade. All that glass brings in a lot of natural light and also gives the occupants clear view of the surrounding gardens and mountains beyond.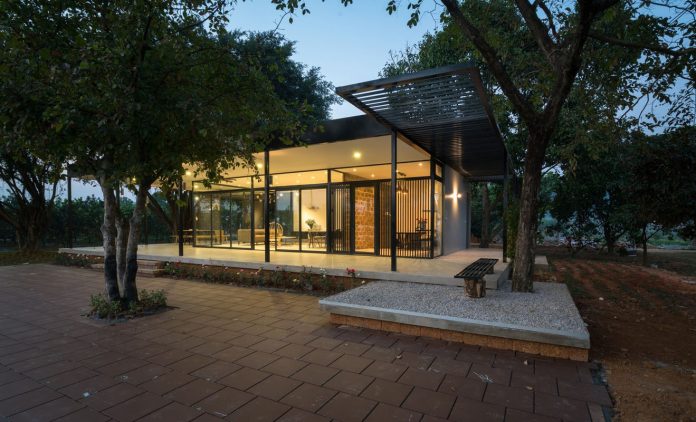 The simple horizontal shape of the building is sheltered among the grapefruit trees and almost seems to float above the surface. Along with the glass façade, a wide porch wraps around three sides of the house helping to expand the space with the added benefit of preventing direct sunlight from entering the home. The furnishings are decidedly mid-century modern and minimal, blending perfectly with the overall design.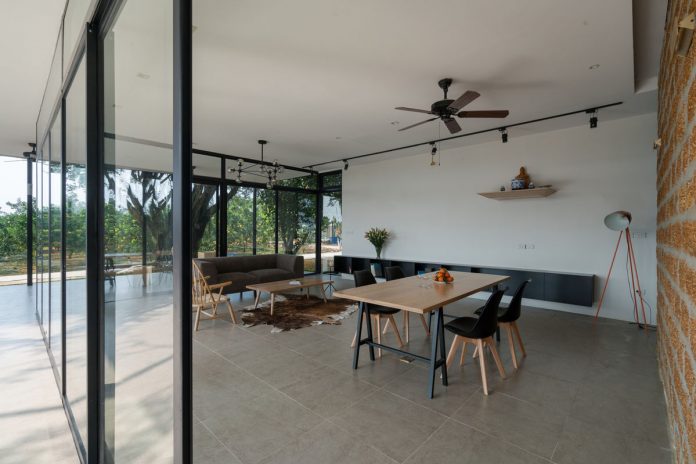 Since the build was out in the countryside, the architects took the ease of construction into consideration, simplifying the design. The entire support structure is steel rather than concrete to cut down on expense and, in this case, reduced the entire construction time to a mere two months.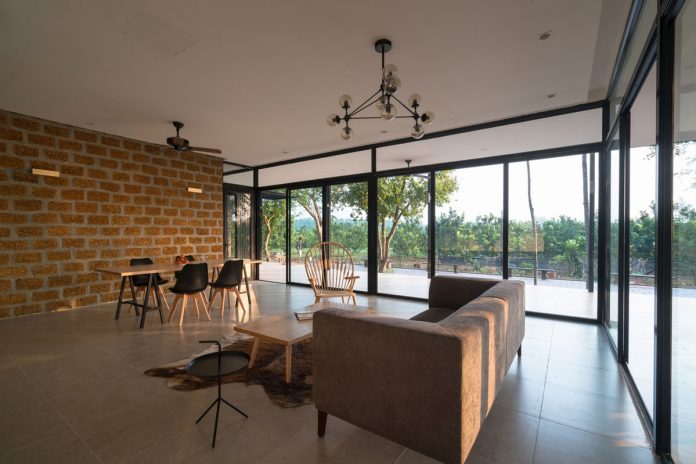 To enclose the central kitchen and bathroom inside the glass box, local laterite was used. Laterite is a clay-like soil found in tropical areas rich in iron which oxidizes and gives it a reddish color. The hardened laterite was used as a red brick accent walls around the kitchen.
Somehow, the modern architecture of the Mian farm cottage is both unexpected and in total harmony with its surroundings.
[photography by Trieu Chien]