When we think of housing developers, usually tract-homes, planned communities, and big apartment buildings come to mind. But a Toronto-based developer is taking a different approach.
In 2014, German architect, Felix Leicher established baukultur/ca as a boutique development company with a unique approach–rather than build new houses, use his architecture skills to renovate existing houses to create ambitious and unique spaces of the highest architectural standards.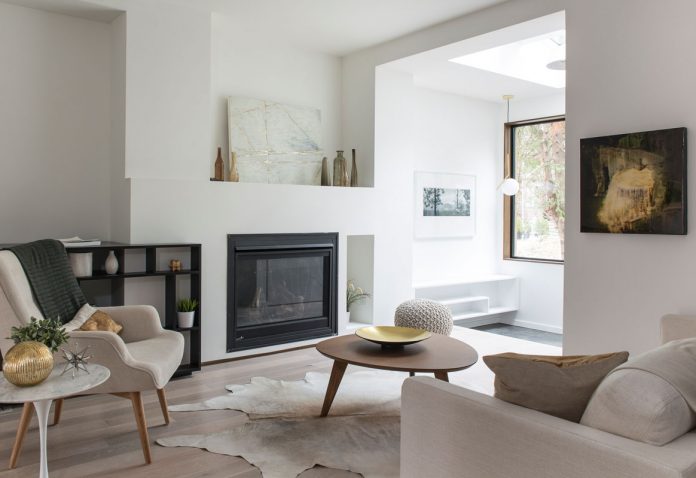 One such house was originally built in 1905 in the Beaches neighborhood of Toronto. baukultur/ca recently transformed the 110-year old house into a modern, sustainable home with a contemporary interior that is bright and full of natural light and an exterior that compliments the neighborhood.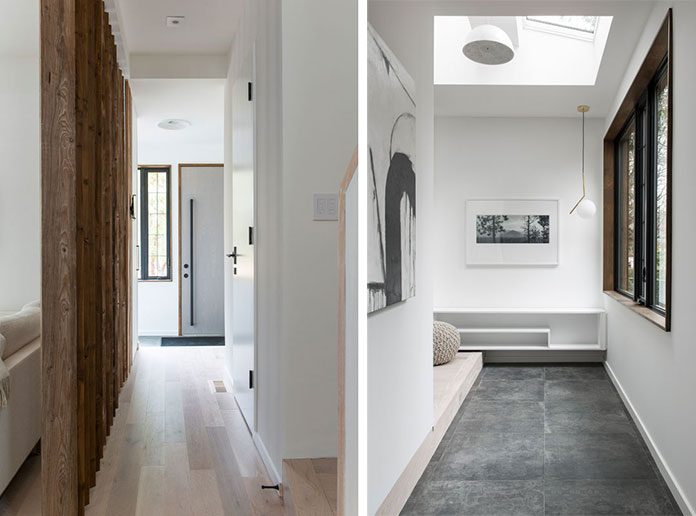 The interior develops on the main floor as one open space composed out of singular areas of living, well connected and overlapping, creating an almost intertwined continuous space where each function has its own place without being separated or detached from the rest of the house or the exterior. The main floor flows seamlessly from the entry into the living room and through the dining room with the kitchen into the family room in the back of the house, yet never detracts from the specific function of each area. Towards the rear of the building, the borders between interior and exterior living space blur into each other, the inside extending onto the vast exterior deck and west-facing garden.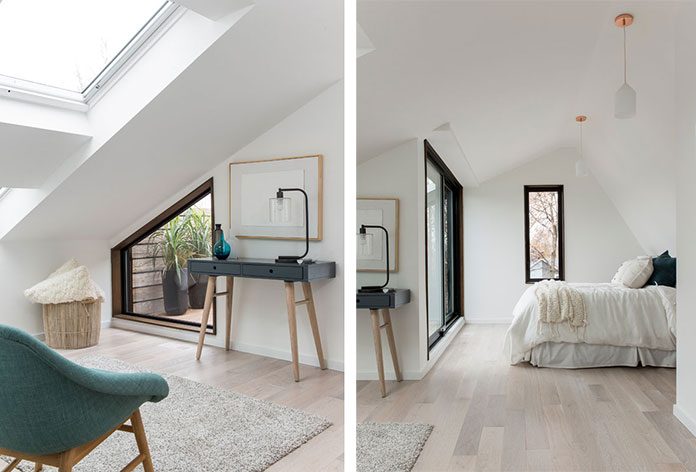 The four-level residence is one of the few houses in Toronto designed to minimize the carbon footprint, and its specific use of materials and finishes reduces future maintenance as well as supports the sustainable approach even further. Even though it is built to sell in a market just about to become aware of sustainability and its benefits for both the city as well as the homeowner, baukultur/ca took the opportunity and, at the same time, the risk to construct a home that not only enhance the immediate environment but also would establish new standards in design and energy efficient green building.
"We see our project also as an opportunity to showcase the possibilities of sustainable modern residential design to the neighborhood and the city," said Leicher.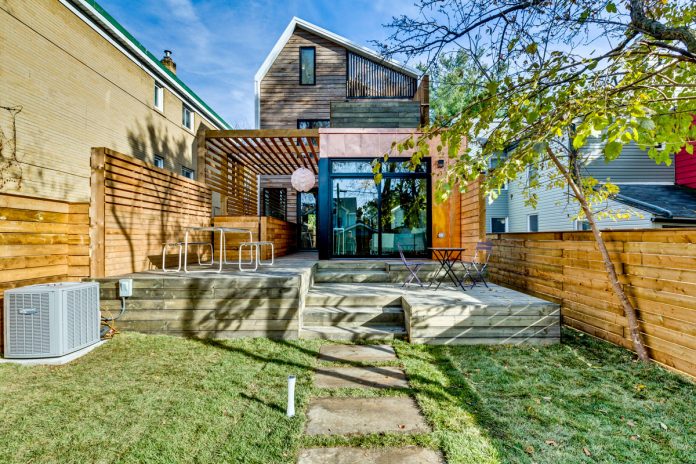 Located on a leafy street near shops, restaurants, schools and parks, this open concept home uses passive sustainable design including passive cooling, compact building volume, natural light, high-performance building envelope with white reflective siding and roofing, in combination with smart technologies to not only minimize energy consumption and maintenance over the building's lifespan, but also to optimize indoor air quality and the future owners' wellbeing.
[photography by Alex Lukey]