It is said, "If you want something done right, you have to do it yourself."
This might be the impetus for Dutch architect, Tom Frantzen to team up with building-manager Claus Oussoren to create Lemniskade Projects to cut out the middleman of a traditional development company and build his own designs. Patch22 is the first building to be realized by Lemniskade Projects and, if awards are evidence of 'done right', FRANTZEN et al just won the WAN 2016 Residential Award and a Green Good Design Award for the design of Patch22.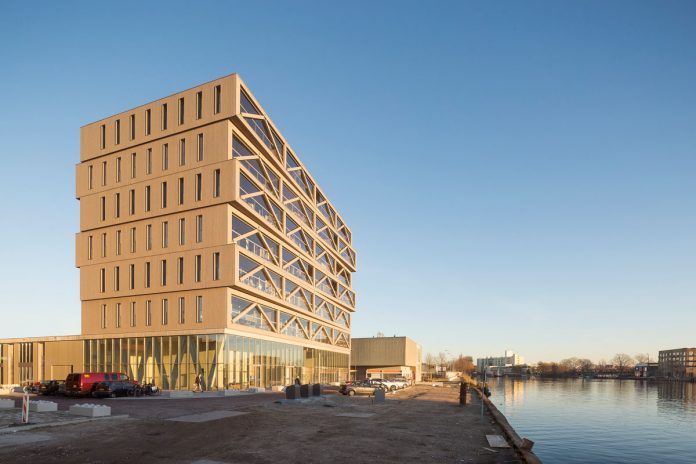 Back in 2009, Lemniskade Projects won the Sustainability Tender Amsterdam Buiksloterham with Patch22 in an innovative procedure where proposals were judged on sustainability instead of financial bids. Buiksloterham was a heavily industrialized waterfront area of Amsterdam that had become largely polluted and abandoned. Instead of taking the standard approach of turning the site over to a big developer, city leaders opted for a more organic approach of changing the zoning to mixed-use and allowing the area to in-fill organically. Plots in Buiksloterham are sold based on rigorous sustainability principals. Winning the sustainability tender allowed Lemniskade Projects to buy the property and build Patch22.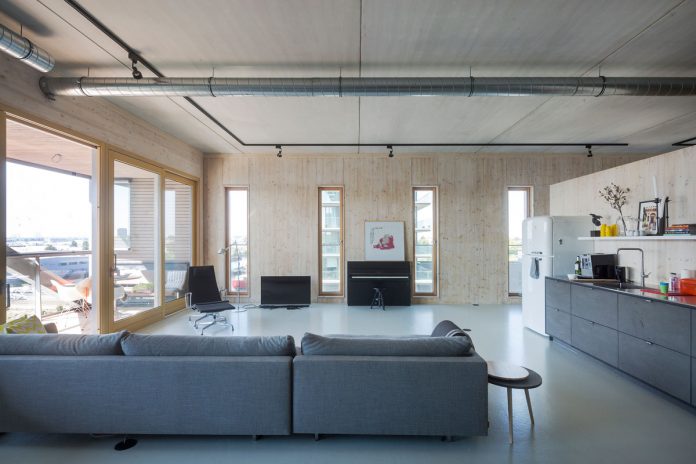 Patch22 is now the highest wooden apartment building in the Netherlands at seven stories and almost 100-feet tall. Not only is it clad with a wooden façade, the entire load-bearing structure is made from massive wooden columns and beams that remain visible in the apartment interiors along with the wooden walls. It's a lot of wood. But all that wood has the added benefit of storing CO2 in the structure of the building, increasing the sustainability factor.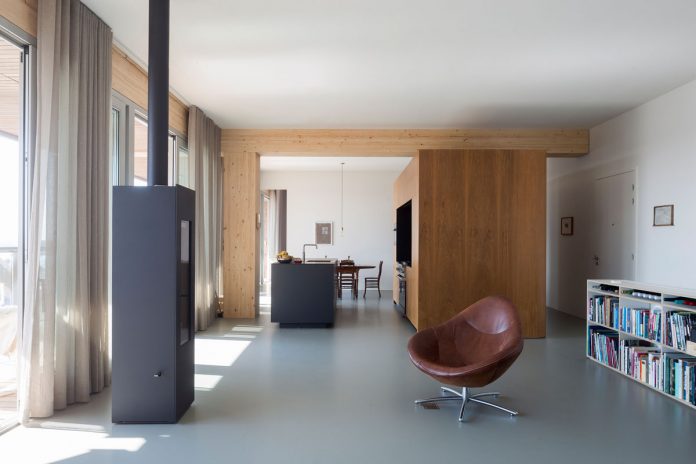 The building is energy-neutral, providing electricity from solar panels on the roof. But that is just the beginning. The roof also has solar collectors to provide hot water and rainwater is collected and piped down to a grey water tank used for flushing toilets. All of the floors are heated panels using a CO2-neutral heating system that uses compressed wood "Pellets'. Passive heating and cooling principals are used in the design to reduce the amount of energy needed.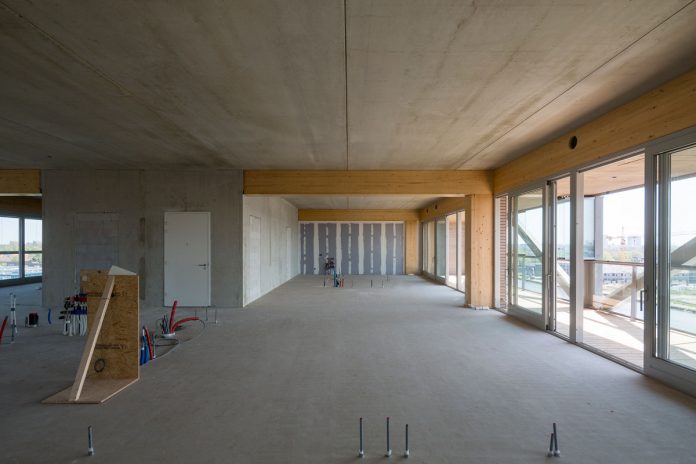 The apartments are sold as blank slates. Owners can completely design their own interior thanks to hollow floors where piping can easily be installed and moved so even bathrooms and kitchens can be placed anywhere in the apartment. Owners can conceivably change the entire layout of their apartment from year to year. Many new residents are opting for open floorplans to create a loft feel and to minimize construction costs.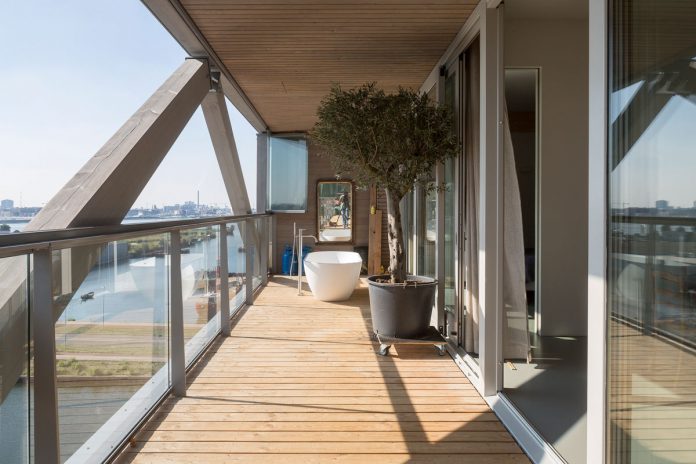 The apartments also have 9-foot deep loggias that are enclosed with movable glass panels that can be used as large balconies or even as an extension of the interior. Some residents, with loggias facing out toward the water, have even installed bathtubs out on their balconies using the glass panes to create a more moderate climate than outside conditions.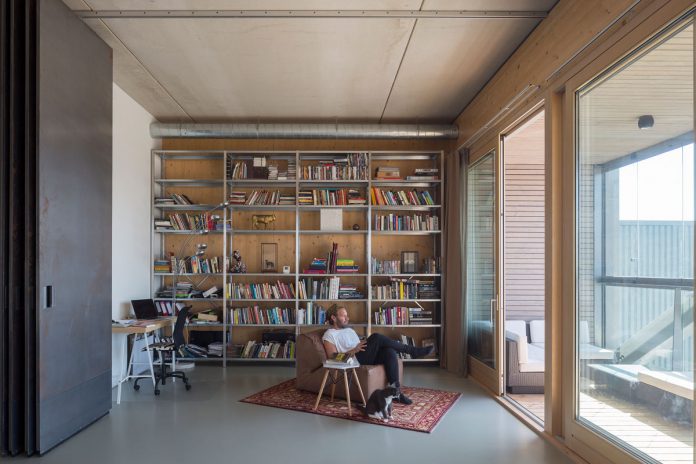 Surely Patch22 will be winning more awards for design and sustainability over the coming year and deservedly so. Lemniskade Projects is already set to go on another all-wood apartment building called Top Up which will be built on top of an existing concrete structure. Stay tuned.
[photography by Luuk Kramer]