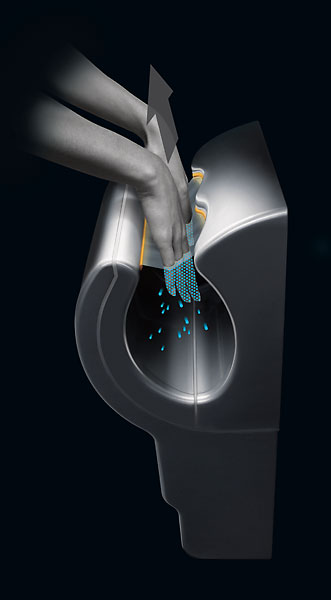 It's an invisible squeegie – for your hands.

Forget the old process of hand drying: press button, rub hands vigorously, shake, repeat. And repeat. Dyson has introduced a new vision of what hand drying should always have been. The AirBlade, able to dry hands in half the time using 80% less energy, is today's answer to ineffective hand dryers and tree-killing paper towels.
HEPA filters make sure the air is as clean as your hands, a proximity sensor keeps the fans running only when hands are inserted and it's whisper quiet, making the AirBlade an all-around responsible choice in your next (commercial) bathroom.