Sculptor and furniture maker Othmar Prenner restored a two-bedroom 14th-century farmhouse located in Vinschgau on Italy's northern border in the Tyrolean Alps.
"I love this valley. It's one of the most unspoiled in the Vinschgau area," said Prenner.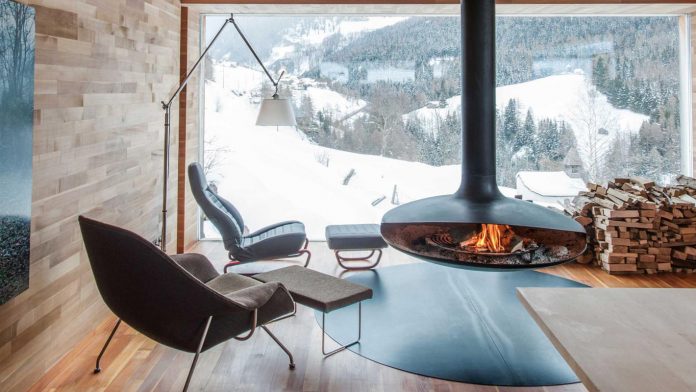 Prenner has a connection with this house that stretches back to his childhood. Formally owned by his uncle, he purchased the dilapidated dwelling as a holiday home, but the project grew as Othmar fell back in love with the area and he enlisted his carpenter brother Artur to work on it.
"When we started, we didn't know what the place would eventually look like," said Prenner. The pair ended up adding a new gabled end of the building to the farm house's original shell.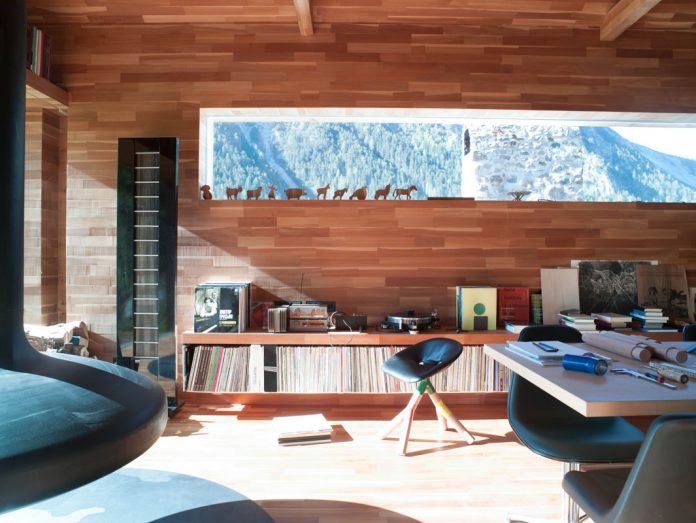 The original house was tiny – just the living room, storeroom, and hayloft. The new master bedroom is situated where the former living space once was. Most of the furniture in this zone was also designed by Prenner, including his 'Move' modular system. The system is also used in the kitchen and includes drawers which, with the help of magnets and neoprene strips, allow individual elements to be stacked securely on top of each other. "I like pieces of furniture that stand like sculptures in the room," said Prenner. The pattern timber dining chairs were also made by Prenner.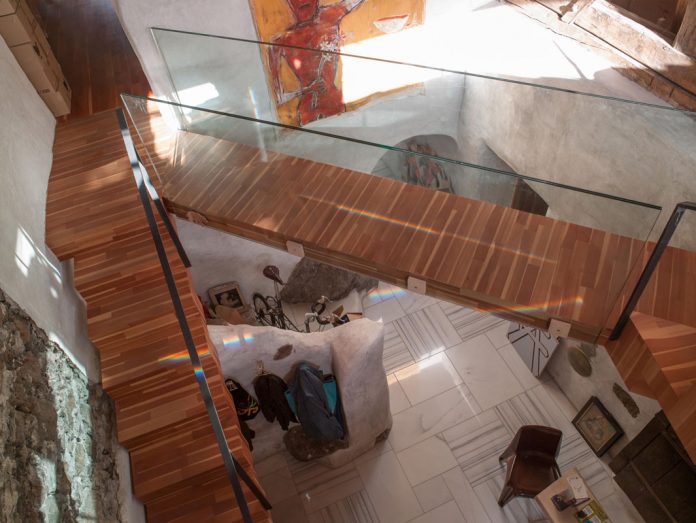 The entire kitchen was designed and built by Prenner from larch wood, the trees that also surround the home.
Old meets new in the hallway, which was once the storeroom. The floor is made of marble cut in the village of Laas, just 30 km away. "I really like the combination of old architecture with its history and the new architecture, which brings brightness and space," said Prenner.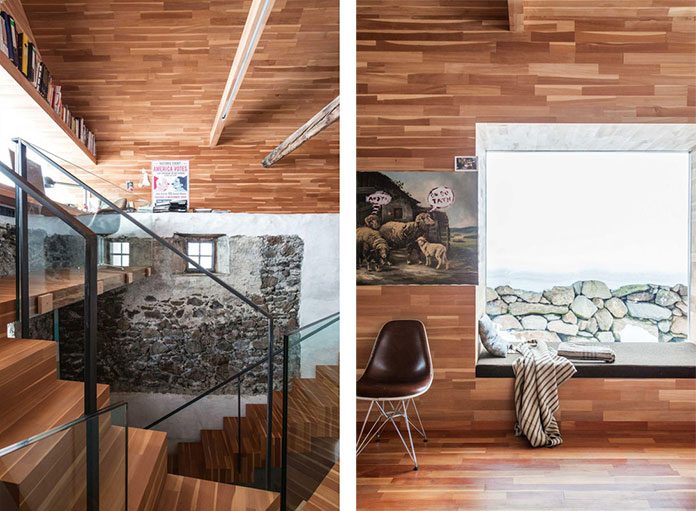 Prenner and his brother Artur also converted the storeroom into an open stairwell that houses two wooden paths. On one of these, Prenner set up his office and the other connects the kitchen and dining area with the living area. "It was a spontaneous idea," said Prenner. "I enjoyed walking across the planks so much when we were rebuilding the place that I incorporated them into the design of the house."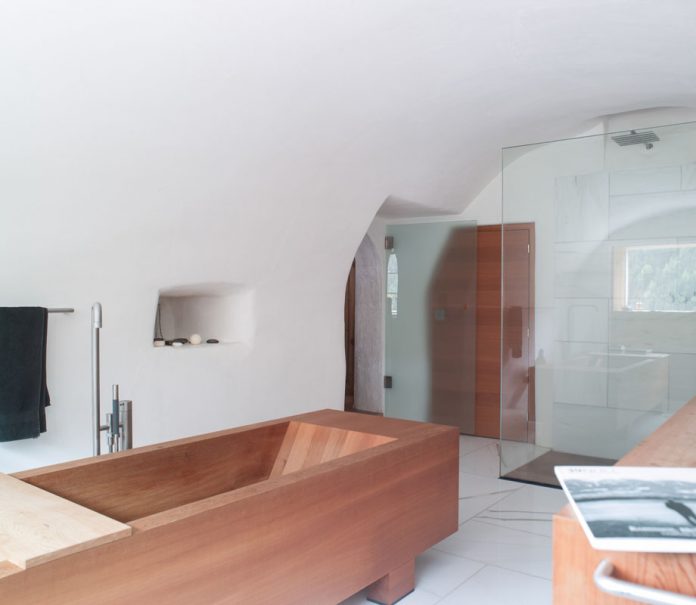 Different local woods are featured throughout the house, including larch, pine, and elm which is used for the bed in the master bedroom. By leaving them unstained, Prenner allows each wood type to display the individual charm and character.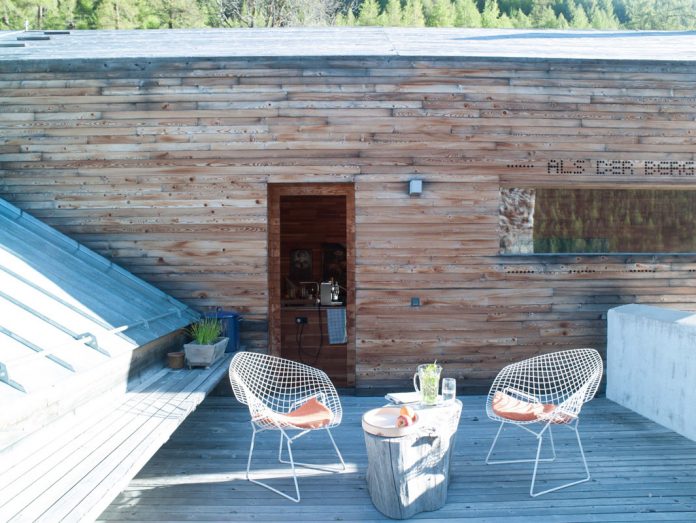 Echoes of the original farmhouse can be seen in the garden from the lower levels of the new addition, creating a natural frame to the mountain views. Prenner has a workspace above the kitchen overlooking the valley. The window nook allows for spectacular views of the Endkopf mountains.
He now splits his time between his Munich home and this idyllic escape.
[photography by Othmar Prenner & Schaulin]