île des Sœurs in Montréal, is no stranger to modern design.
Originally used as a farm by nuns for 250-years, this small island in the St. Lawrence River just southeast of the Island of Montréal (yes, Manhattan is not the only city built on an island in the northeast) underwent an urban transformation in the 60s. The master plan was done by US firm Johnson, Johnson & Roy to build apartments and row houses, the highlight being four buildings by the iconic architect Ludwig Mies van der Rohe, including the first filling station he ever designed.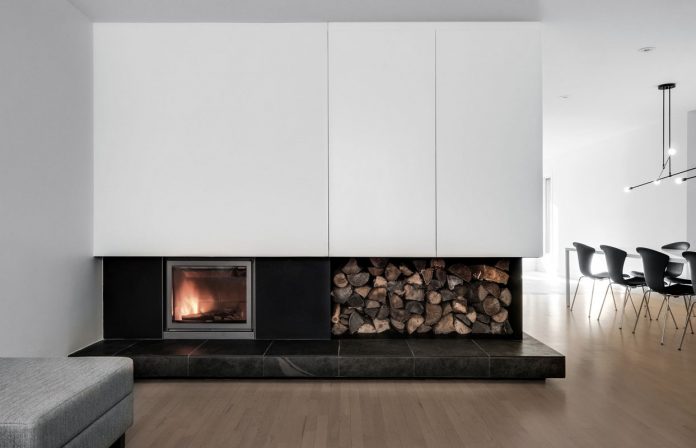 When a couple purchased an île des Sœurs home, it was in need of an update. They hired Montréal-based APPAREIL Architecture to design the renovation with a decidedly contemporary and luminous aesthetic. The overall goal was to give the home a second life, adapted to their needs of having a space to entertain friends and raise a family.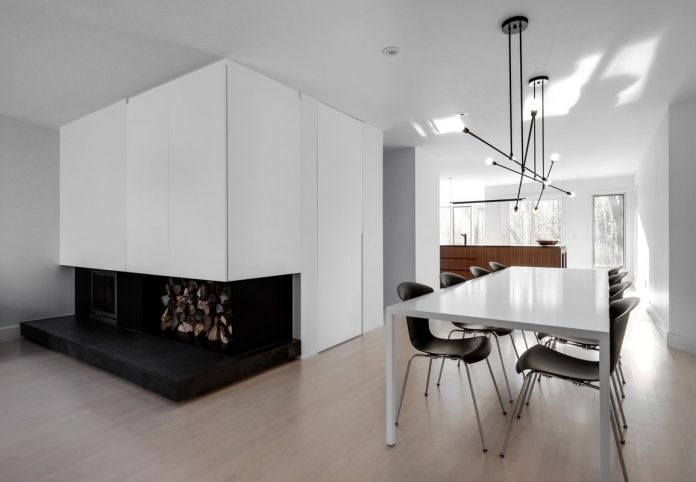 The interior was redesigned from the ground up in order to optimize, refine and modernize the space. The non-essential walls that were partitioning the space were torn down to create a more fluid movement between the areas and open it up to let the light shine through the home. The light is amplified with the use of bright white walls, lacquered white surfaces of the furniture and the white-washed wood floors.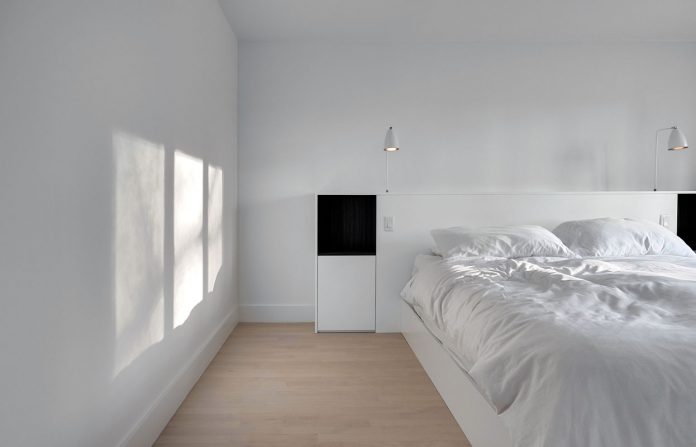 Key elements of the design were contrasted for emphasis. The steel used in the fireplace construction in the living room was painted black as was the maple wood in the stairway to the second-floor bedrooms. The huge glass door connecting the foyer to the home also has a black steel frame for added contrast.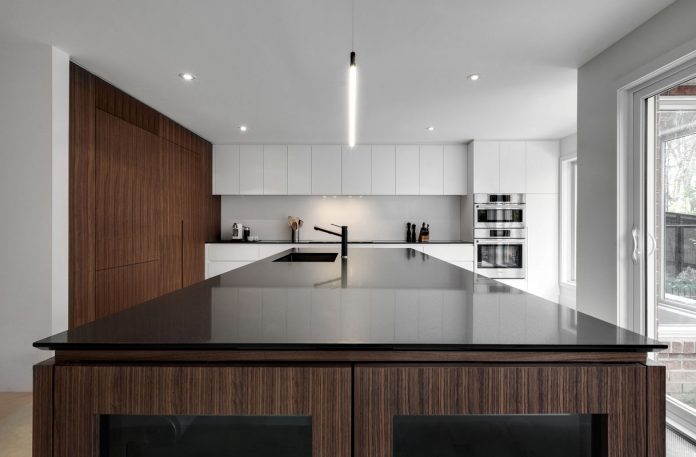 To add a note of warmth to the home, beautifully finished walnut wood cabinets line the wall from floor to ceiling. The same wood is used for the large kitchen island which is topped with a polished black stone countertop.
APPAREIL Architecture left their signature Nordic-influenced design in this new space defined by light and modernity, much to the delight of their clients.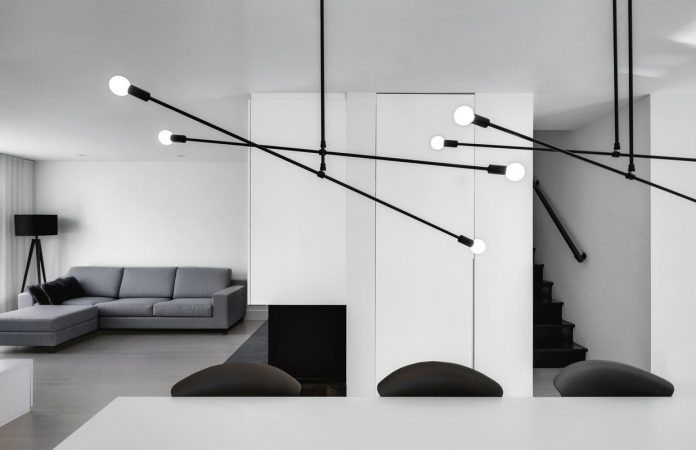 "We are very pleased to have completed our project with the APPAREIL Architecture team. They understood our needs from the start and gave direction to the project, whose result is magnificent: a house that is contemporary, luminous and functional," said Paule & François, the homeowners.
What could be better than that?
[photography by Félix Michaud]