Zaha Hadid has a brand. Once you are familiar with her work, you can easily see a common thread in everything she has designed. From buildings to shoes.
The design of Mathematics: The Winton Gallery at the Science Museum in London is no different. Classic Zaha Hadid. This is not to say that everything looks the same. All of the studio's designs are contextual to the purpose for which the object or space is designed. There is just a signature look that is so distinctively hers.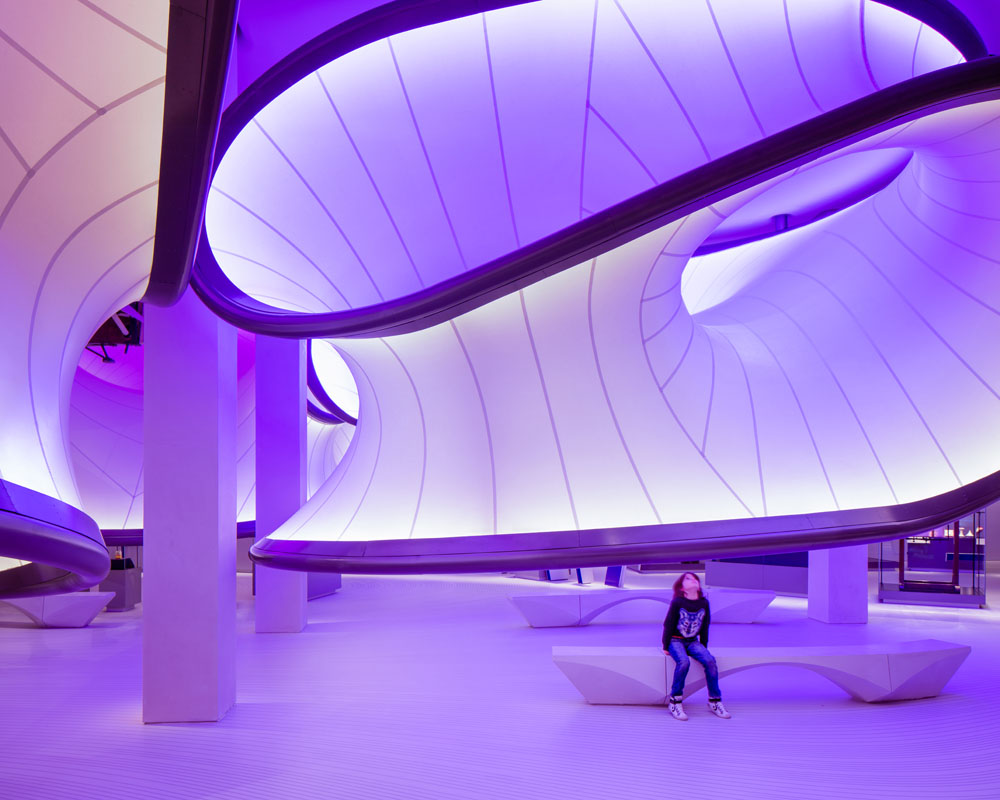 Mathematics: The Winton Gallery opened today to bring together remarkable stories, historical artifacts, and design to highlight the central role of mathematical practice in all our lives, and explores how mathematicians, their tools, and ideas have helped build the modern world over the past four centuries.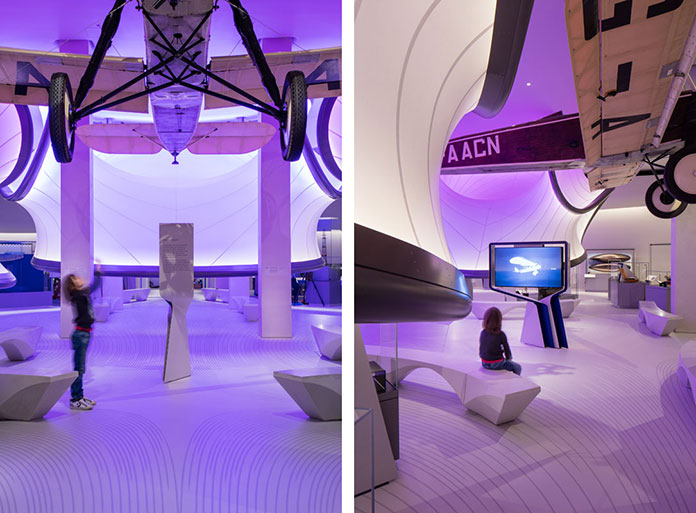 At the center of the gallery flies the Handly Page airplane which, in the 1929 Guggenheim competition, helped to shift public opinion of the safety of flying and help secure the future of aviation. The ground-breaking aerodynamic research influenced the wing design of the experimental plane which encapsulates the gallery's overarching theme, illustrating how mathematical practice has helped solve real-world problems and, in this instance, paved the way for safe passenger flights that we rely on today.
Mathematics also defines Zaha Hadid Architects' enlightening design for the gallery. Inspired by the Handley Page aircraft, the design is driven by equations of airflow used in the aviation industry. The layout and lines of the gallery represent the air that would have flowed around this historic aircraft in flight, from the positioning of the showcases and benches to the three-dimensional curved surfaces of the central pod structure.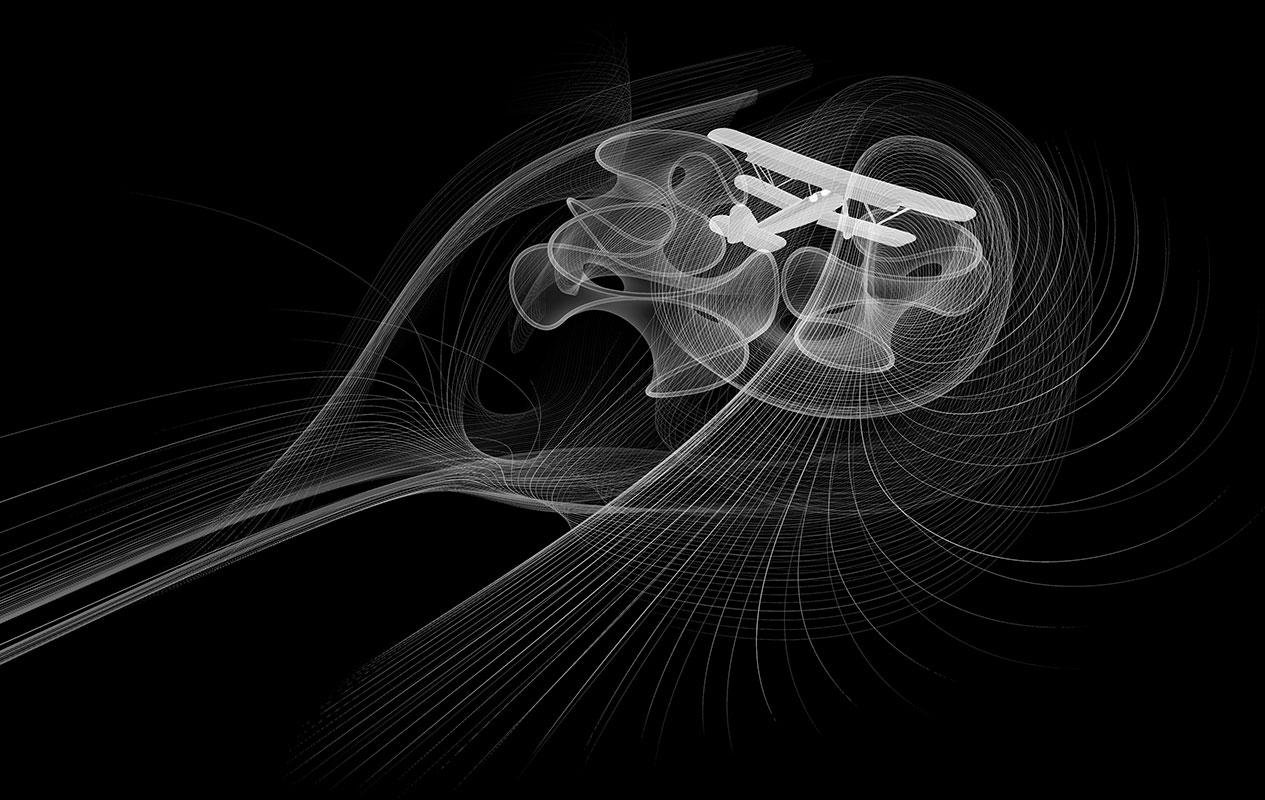 Using the principles of a mathematical approach known as computational fluid dynamics which acts as an organizational guide, the layout of the Gallery allows for the invisible lines of airflow to be represented physically. The positioning of the more than 100 historical objects, and the production of robust arch-like benches using robotic manufacture, all embody the mathematical spirit of the gallery.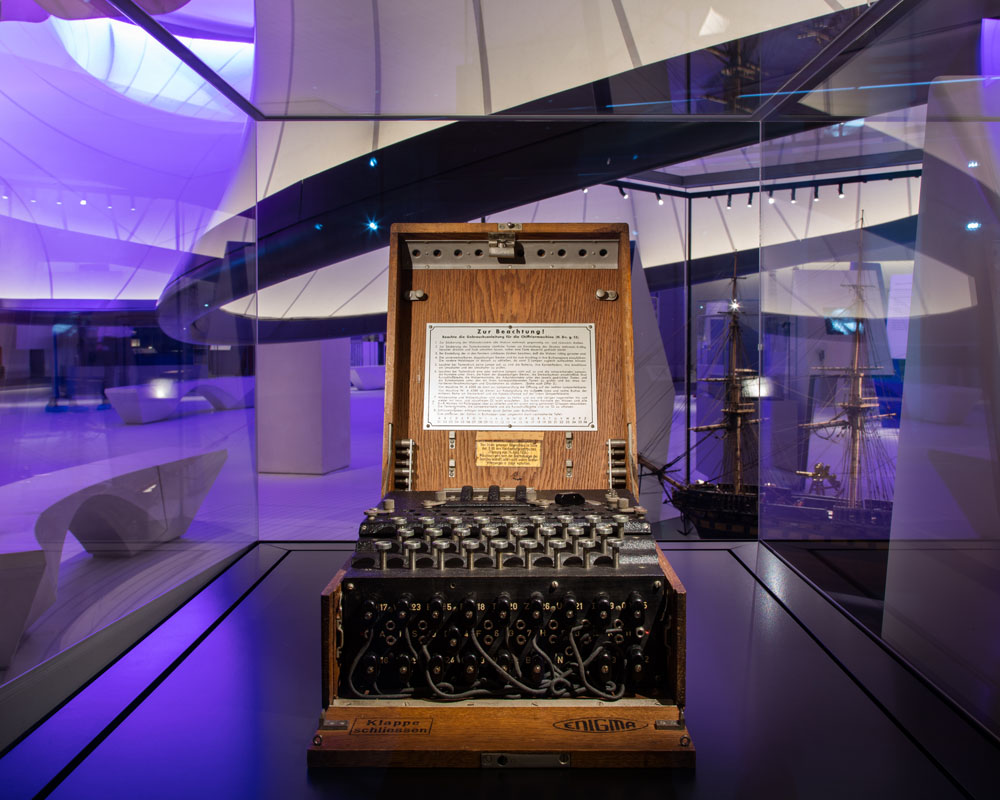 Mathematics: The Winton Gallery is the first permanent public museum exhibition designed by Zaha Hadid Architects anywhere in the world. The gallery is also the first of Zaha Hadid Architects' projects to open in the UK since Dame Zaha Hadid's sudden death in March 2016. The late Dame Zaha first became interested in geometry while studying mathematics at university. Mathematics and geometry have a strong connection with architecture and she continued to examine these relationships throughout each of her projects; with mathematics always central to her work.
[photography by Luke Hayes]