Instead of looking back at the last 100-years BMW is looking forward.
To celebrate its centennial, BMW has been hosting events around the world to reveal forward-thinking concept vehicles from Rolls-Royce, Mini, and BMW in their Vision Next series. This week, in Los Angeles, the fourth and final concept was revealed–the BMW Motorrad Vision Next 100 motorcycle.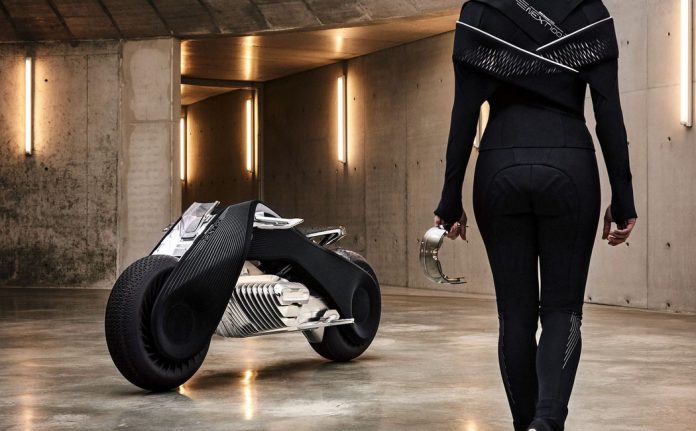 The most obvious futuristic characteristic is the matte-black 'flexframe' which is a flexible architecture devoid of the typical joints and bearings found in today's motorcycle. The entire frame adjusts to turn the motorcycle so that only a slight input from the handlebars are required to turn at a lower speed while a stronger input is needed at higher speeds. This makes the motorcycle much more stable.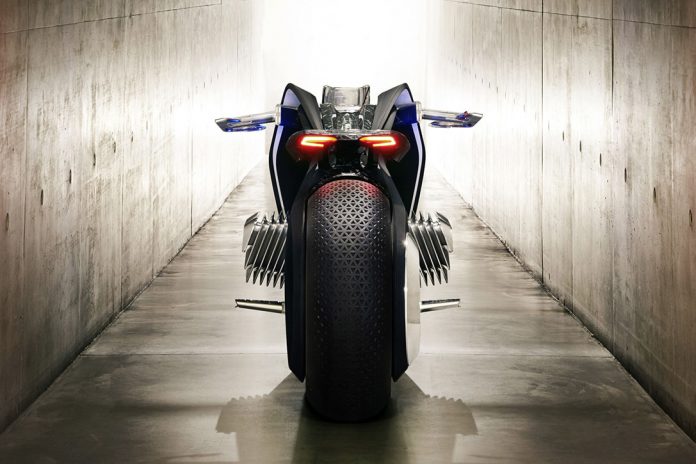 Much of the stability is also supplied by the self-balancing system which keeps the bike upright when the motorcycle is in motion or at a stop. This feature makes it easier for novice riders and more responsive to experienced riders. The onboard computer understands the handling limits and conditions of the road (like vehicle stability systems in a car) and can either suggest corrections to the rider or make them itself.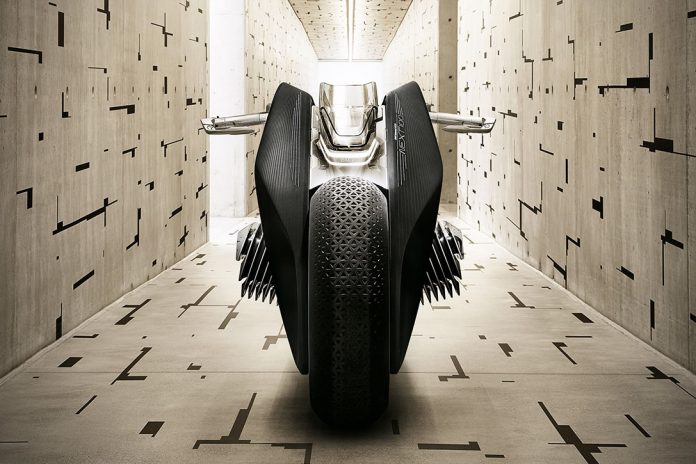 The interface between the rider and the Motorrad Vision Next 100 is a specially-designed visor. In addition to wind protection, the visor responds to eye movements to provide active feedback of road conditions, rear-view image, navigation and emergency information–all while continuously adjusting the ride of the bike depending on conditions and the rider's driving style.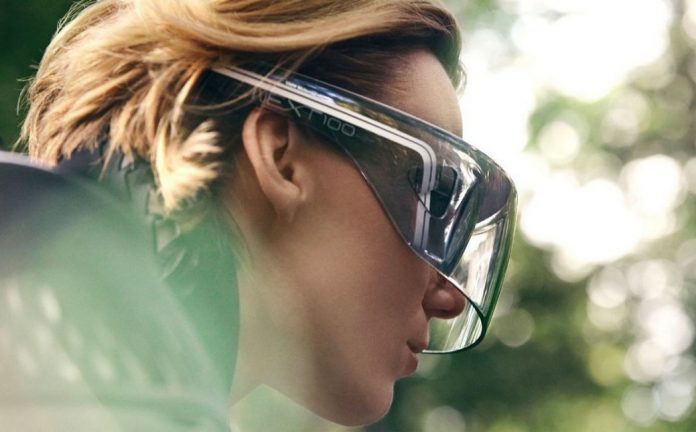 "The bike has the full range of connected data from its surroundings and a set of intelligent systems working in the background, so it knows exactly what lies ahead," said Holger Hampf, BMW's head of user experience.
All of these features work in concert to make the motorcycle so safe, BMW claims it would eliminate the need for riders to wear a helmet and leathers.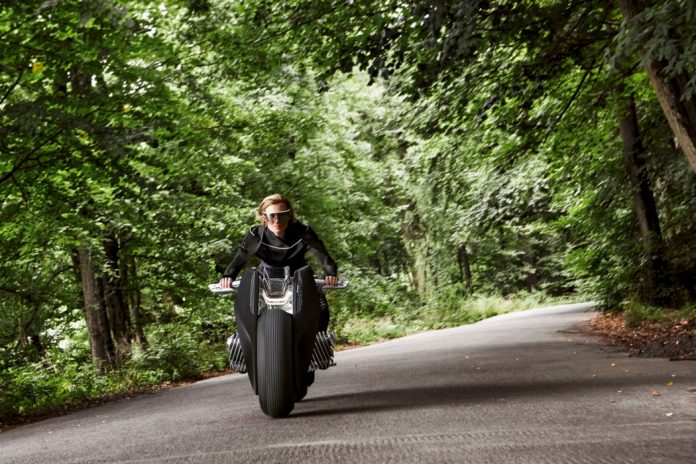 This is, of course, a concept vehicle and intended to be more of an idea than an actual production model. But even if this exact model is not produced, we're sure to see some of these features incorporated into models in the not-too-distant future.
But don't retire your helmet just yet.