As far as product manufacturers go, you would be hard-pressed to find one as synonymous with modern design as Alessi. For almost a century, Alessi has evolved from a metal workshop into a designer housewares brand known for its collaborations with major designers.
For their 2017 Spring/Summer Collection Alessi collaborated with seasoned designers as well as some new designers working with Alessi for the first time. This new collection also features designs from star architects Zaha Hadid, Ben van Berkel, and Daniel Libeskind.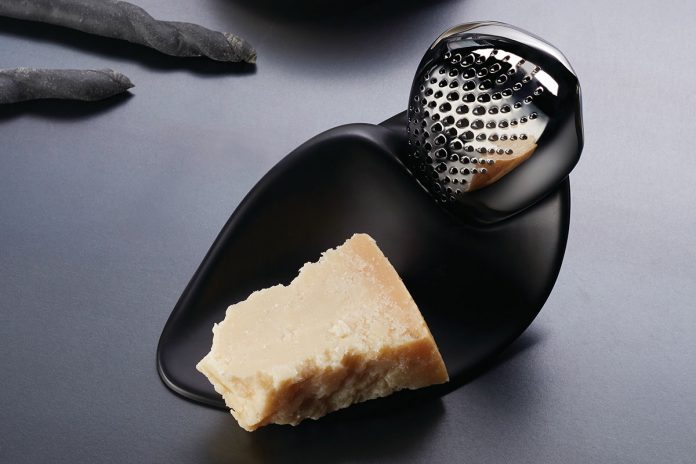 Forma by Zaha Hadid
Leading off the collection is the last product designed for Alessi by Iraqi architect Zaha Hadid before her untimely death in March, 2016. Inspired by the natural formation of pebbles eroded over time by the action of water and sand, Forma grater is designed to comfortably fit the palm of the hand – making it easy to grip and handle. A pattern of asymmetrical holes allows for the cheese to be grated and sprinkled unevenly, giving a unique texture to any dish. The grater is paired with a stand creating an overall sculptural centerpiece; from rock to grater, this piece is both playful yet functional.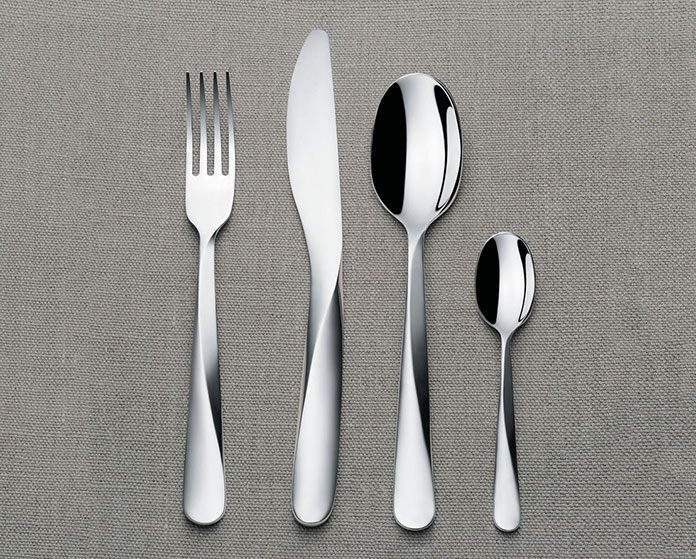 Giro by Ben van Berkel
The latest line of Alessi cutlery comes from Ben van Berkel of UNStudio in the form of an architectural twist that is a key feature in the design of UNStudio projects. Giro cutlery set is characterized by this same architectural curve with is reimagined on a human-sized scale along the length of the utensil. The ergonomic silhouette that is created by a gradual transformation, effects a dynamic motion frozen in solid material and presents a balance between the modern and the classical. The cutlery is designed to be perfectly balanced when lifting and when in use.
Water Tower by Daniel Libeskind
A miniature work of architecture, Daniel Libeskind's Water Tower pays tribute to colleague and friend Aldo Rossi with a tabletop object reminiscent of urban landscape. Water Tower was inspired by the classic water tanks that can still be seen as part of the skyline on many rooftops in New York City. Made from stainless steel with a mirror finish on the outside and a satin-finished interior, it is a container capped with a pointed lid, resting on a lattice-structure base.
This is just the tip of the iceberg of the new collection that will be available from Alessi this Spring. We will feature more products from veteran and freshmen designers in the coming weeks. For more products and where to buy, visit alessi.com.