Related Companies announced that it has commissioned world renowned Zaha Hadid Architects to design a boutique condominium adjacent to the High Line at 520 West 28th Street in Chelsea just south of Hudson Yards. The 11-story residential development will mark Hadid's first commission in New York City, leaving an indelible mark on the High Line's architecture map and continuing Related's storied history of partnering with world-class architects and designers.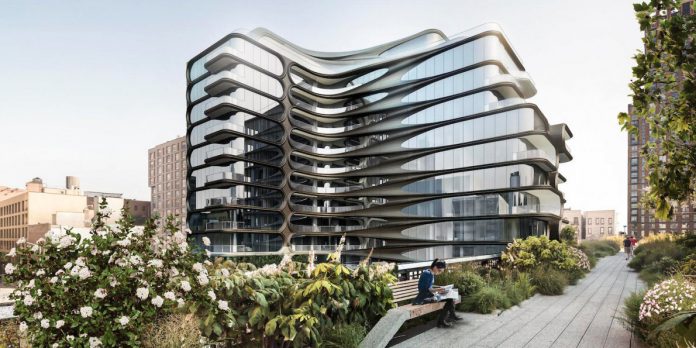 "We are proud to partner with Zaha Hadid Architects and to continue Related's commitment to the very best in urban architecture," said Jeff Blau, CEO of Related Companies. "This development will be truly unique within the city's architectural offerings, and will pave the way for future architectural achievements on Manhattan's west side."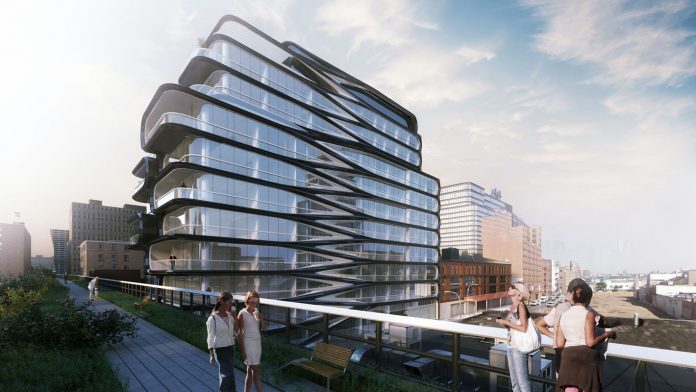 The development's bold design captures the richness of the location's vibrant and historic urban context, where a fascinating interplay between the city and the High Line has created a powerful urban dynamic among the elevated park and surrounding streetscape. The same interplay is seen within the building's design; a chevron pattern enhances the sculpted exterior, at once separating and merging the two distinct zones. The innovative concept further develops this contextual relationship, giving each residence the highest degree of originality.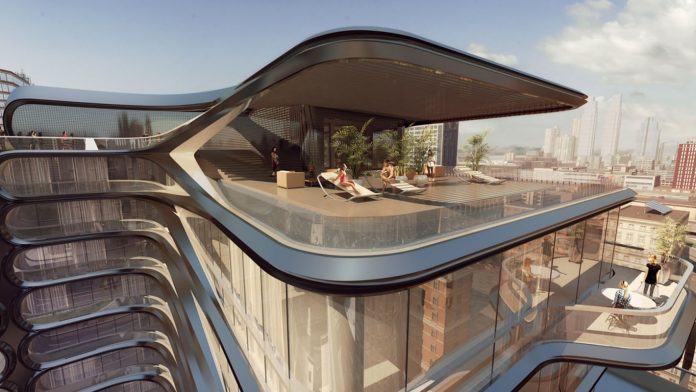 "Our design is an integration of volumes that flow into each other and, following a coherent formal language, create the sensibility of the building's overall ensemble," explained Zaha Hadid, founder of London-based Zaha Hadid Architects and the first woman to be awarded the Pritzker Architecture Prize. "With an arrangement that reinvents the spatial experience, each residence will have its own distinctive identity, offering multiple perspectives and exciting views of the neighborhood."
If you'd like to buy one or just learn more about the residence and its amenities, head on over to their website at 520w28.com.