In 1991, Jeanie Fuji, the American wife of Fuji Atushi, assumed the role as okami (female innkeeper) of the Fujiya Inn in Yamagata, Japan. Atushi was the heir to this 350-year-old hot spring hotel, and upon their marriage, she knew she had big shoes to fill. Jeanie underwent a rigorous training curriculum—taught by her mother-in-law—learning to properly greet guests, serve food, clean guestrooms, etc., in traditional Japanese fashion.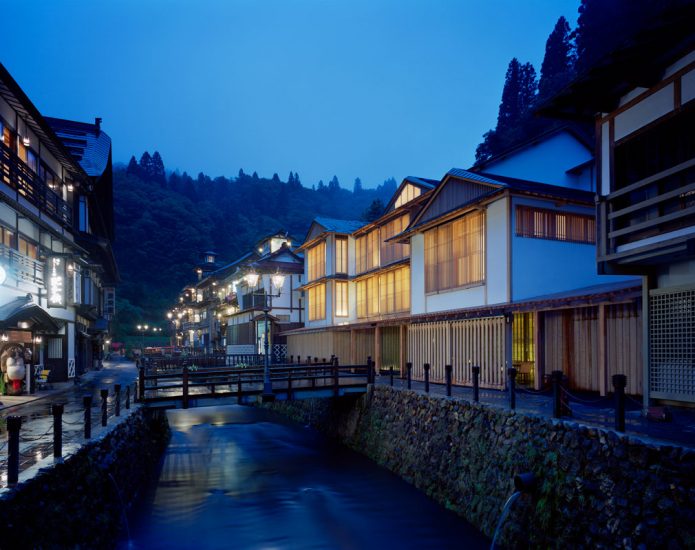 Quoted once for a Japanese publication, Jeanie stated, "Sliding a fusuma door open and shut, greeting guests, bringing them meals on small ozen tables… everything has to be done a certain way, following the old traditions. And I had to learn how to talk with the guests using polite, formal Japanese. I often wanted to give up and go home to the United States. But now I love my work here."
Roughly 13 years after her arrival at the inn, Jeanie and her husband decided it was time to give the Fujiya Inn an update. In the last decade, the inn had received much celebrity press and upholding its world-class reputation meant a remodel was necessary. The couple hired Tokyo-based architect Kengo Kuma to boost the inn's modern appeal.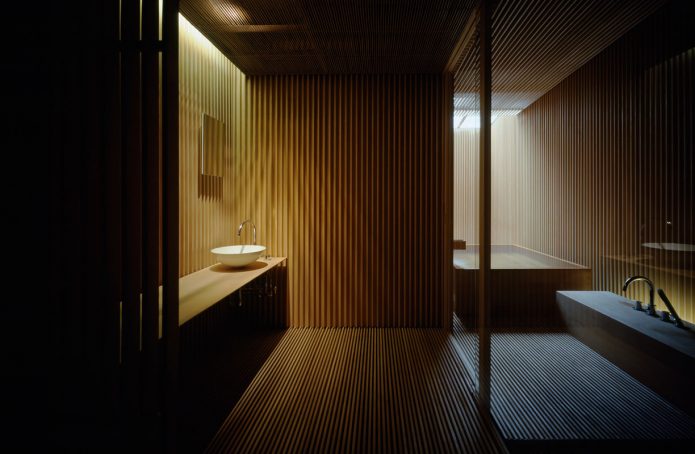 The renovation took nearly two years to complete and the final product is a luxurious, but simple masterpiece. Masterfully crafted by woodworker Hideo Nakata, the inn exalts a quiet, methodical elegance customary with traditional Japanese architecture. The new look employed 1.2 million strips of bamboo, handmade Echizen Japanese paper and stained glass by Masato Shida.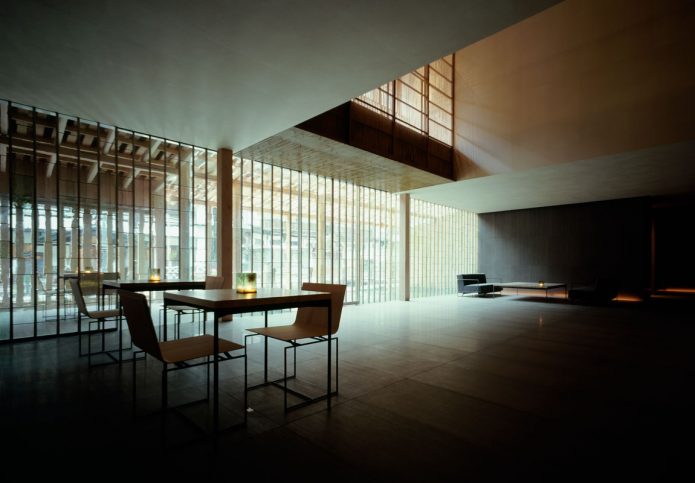 The updated layout of the inn features 8 rooms with capacity for no more than 16 guests, adding to guests' overall peaceful experience. Fujiya also offers five private, natural hot spring baths: a bamboo bath, a black stone bath, a white cedar bath, an underground bath and an open-air bath. Lodging fees also include breakfast and dinner served in-room. Jeanie prepares a traditional washoku meal for each individual guest using fresh, local, seasonal ingredients.