Let's play a game of 'Real Life or Movie Plot'.
High-powered executive leaves NCY for a vacation in Italy, falls in love with Tuscany, finds an old ruined farmhouse, and moves to Italy to restore the property and open a country inn. I have definitely seen that movie, or at least, something similar.
In the true spirit of life imitating art, former Vice-President of International Marketing for Sony Music, John Voightmann, bailed on his dream job and life in the Big Apple for a new dream. In 2007 he opened La Bandita, an acclaimed eight-room country resort in Val D'Orcia, Tuscany. In 2013, he opened La Bandita Townhouse, a boutique hotel in the UNESCO Heritage village of Pienza.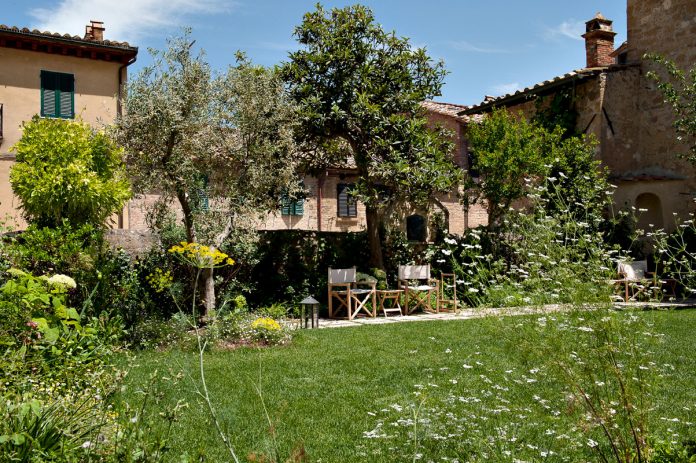 "The truth is, I chose Pienza because I live here, and I love it," said Voigtmann. "I wanted to create a way to experience something that is often overlooked: the gentle sweetness of daily life. This gives one a chance to experience the simple rhythms of an authentic village that has changed little over the centuries."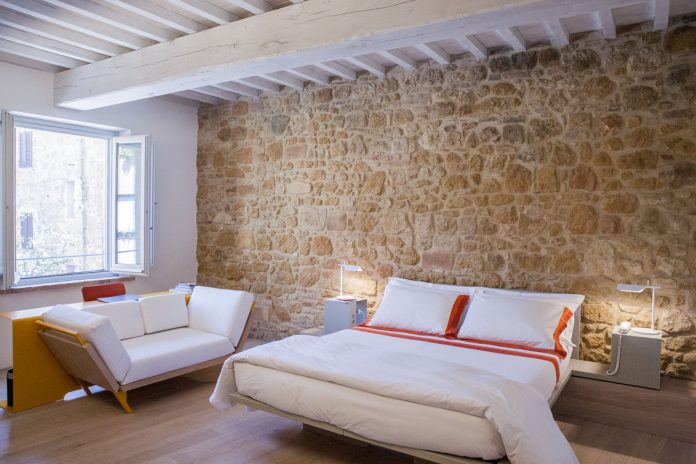 To make his dream a reality, Voightmann turned to Florentine architects and designers Ernesto Bartolini and Arianna Pieri to peel back many centuries of previous renovation work to expose original beams and stone walls and transform a dilapidated 500-year-old convent into a place that captures the true essence of Tuscany. The design aimed for comfort, local immersion, and style, fashioning a place where one can relax, eat well, and get caught up in the rhythms of everyday life.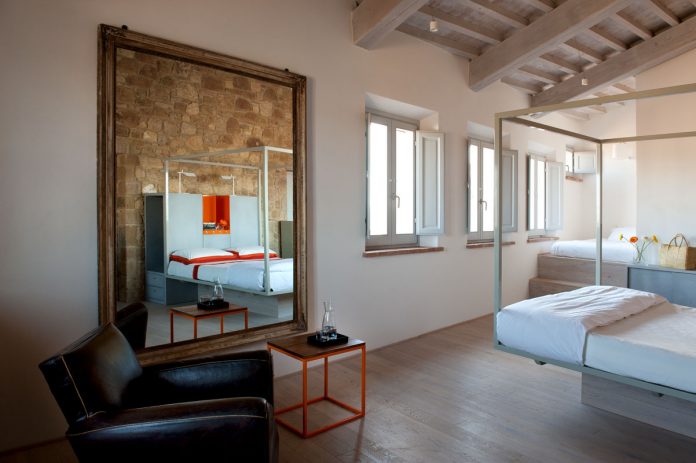 Going a step beyond modern-rustic, the hotel is medieval-modern with the wood-beam ceilings and centuries-old stone walls setting the palette for the designers to build upon. The nun's cells have been replaced by 12 large guestrooms with high ceilings and large windows. The new cream parquet floors and modern furnishings contrast with the exposed stone walls.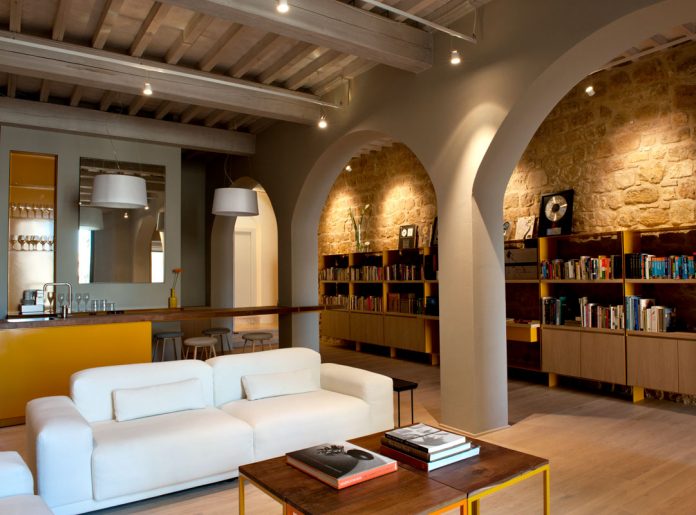 The hotel has a lounge/library with the same mix of modern furniture and museum-smooth white-plastered inner walls inside a medieval shell or stone and wood beams. As a nod to Voightmann's past, there is a record player in the room with a selection of vinyl.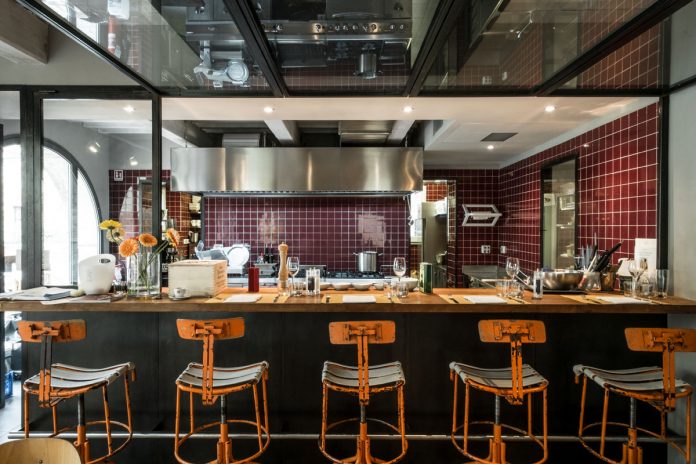 The Townhouse Caffe is a small restaurant and wine bar on the property. The restaurant features indoor and covered outdoor seating with an open kitchen where guests can have direct interaction with the chef creating a set menu of Tuscan seasonal classics made with local ingredients.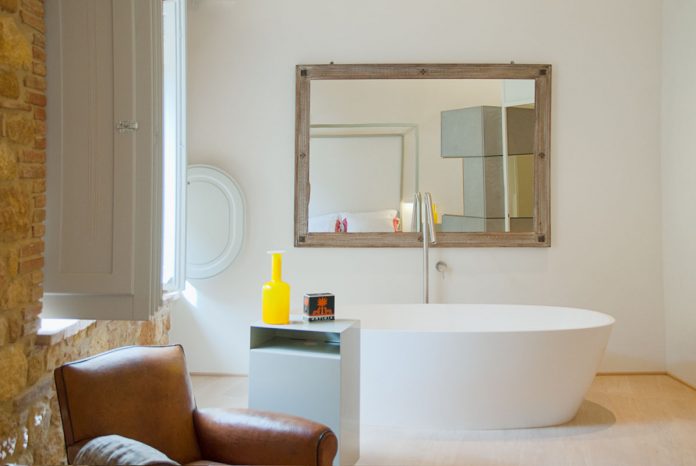 The gut renovation wasn't without its challenges. Italy has a plethora of regular building laws and exponentially more when it comes to historic preservation. The doors and windows couldn't be enlarged and not a single square foot could be added. They even had to lift a crane into the old village with another crane.
However, the results reaffirm all of Voigtmann's life choices. "One has a truly authentic village experience here," he said. "You can feel Italian life happening all around you."
La Bandita Townhouse is a member of DesignHotels.
[Photos courtesy of La Bandita Townhouse]