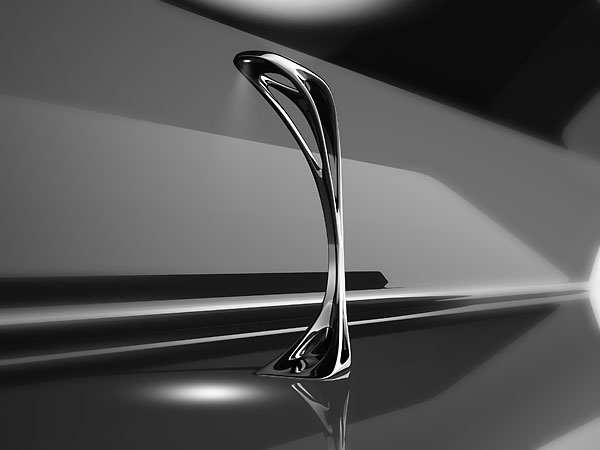 Everyone seems to be slowing down a little bit, especially in the design sector. Everyone except Zaha Hadid, that is.
Even before the architectural slow-down, Hadid had been lending her design aesthetic to the world of product design. Some of Haid's creations include shoes for Melissa and Lacoste and lighting for Swarovski. Hadid's latest lighting venture pairs her with Italy's premier lighting company, Artemide.
Like most of Hadid's designs, the Genesy lamp has an organic design. The lamp has hints of a tree as the central column spreads out like roots on the bottom for stable support while the upper portion sprouts to a larger canopy, framing the voids and providing a central structure to support the light source.
Detailed ergonomic research and the latest 3D design technology allowed Zaha Hadid Architects to generate Genesy's complex geometries. The sequence of expansions, protrusions and folds follow a formal algorithm of fluidity shaped by functional and ergonomic considerations. Genesy provides both direct and indirect lighting. A linear halogen uplighter is housed within the upper surface of the head whilst in the lower section, a semi-transparent screen the same color as the lamp conceals an adjustable LED spot projector as a direct task light. Power and dimming operations are controlled by touchpad technology sensors housed within the lamp's central body, allowing Genesy to satisfy differing lighting tasks whilst simultaneously illuminate any environment to the users' specific requirements.