Zaha Hadid is an addict. She can't get enough. And please, nobody stop her.
Hadid's career launched in 1994, and she has not stopped to breathe since. In the past decade, she has had her hands in the vast cookie jar of design developing furniture, fashion, home accessories, lighting and, of course, architecture. Combining her zeal for architecture and fashion, Hadid teamed with Chanel boy wonder Karl Lagerfeld to produce a global traveling art exhibition celebrating the iconic work of the international fashion house.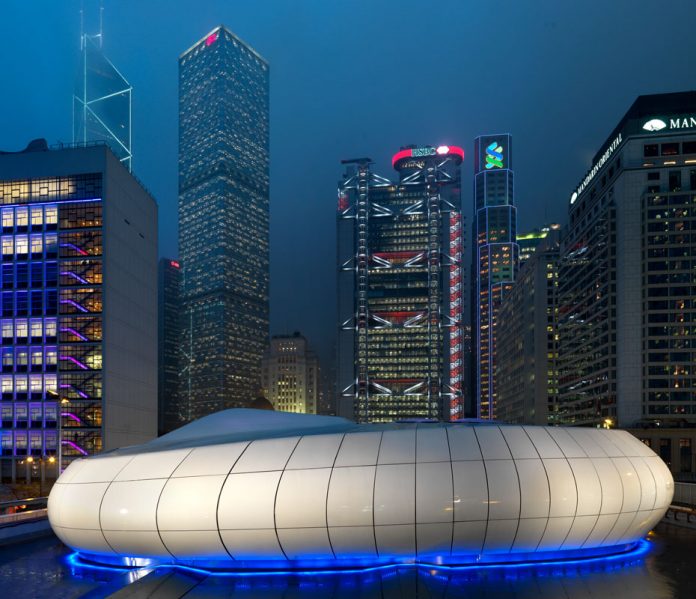 "I think through architecture, we can give people a glimpse of another world, and enthuse them, make them excited about ideas. Our architecture is intuitive, radical, international and dynamic. We are concerned with constructing buildings that evoke original experiences, a kind of strangeness and newness that is comparable to the experience of going to a new country. The Mobile Art Pavilion for Chanel follows these principles of inspiration," Zaha Hadid stated on her blog.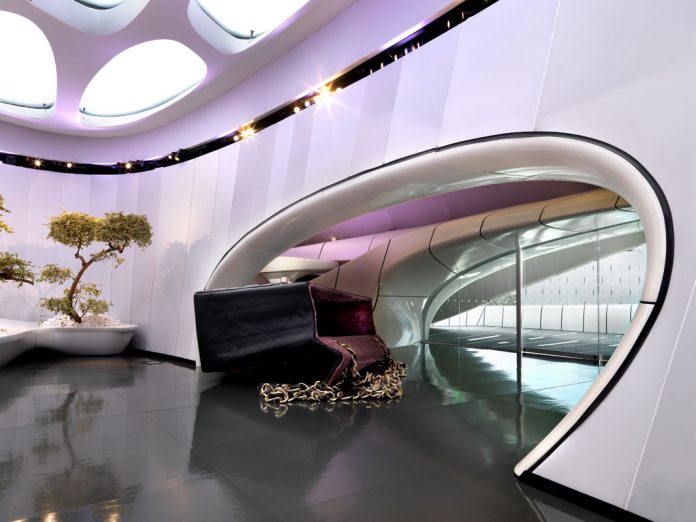 Conceived as a metaphor between Hadid and Lagerfeld, the pavilion resembles the classic quilted Chanel handbag. The metaphor continues lending itself to the portability of the project as compared to the portability of said handbag.
Lagerfeld is not shy about his initial desire to involve Hadid in the project. At its announcement at the 2007 Venice Art Biennale, he stated, "Hadid is the first architect to find a way to part with the all-dominating post-Bauhaus aesthetic. The value of her designs is similar to that of great poetry. The potential of her imagination is enormous."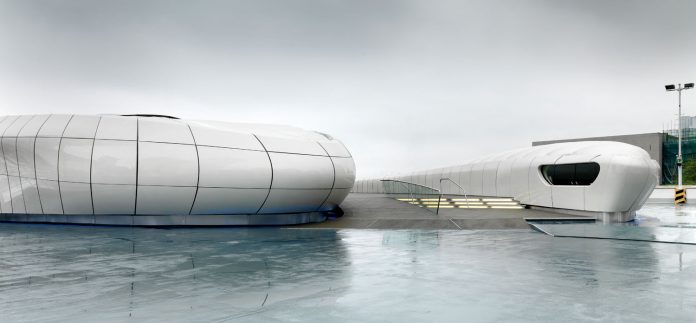 True to Hadid form, the Chanel Mobile Art Pavilion is organic in shape with smooth, natural contours resembling a UFO. It consists of a series of arch-shaped elements with a central courtyard. Noted structural elements include glazed ceilings to help the structure adjust temperature based on the climate conditions of a given tour stop; a smart marriage of natural and artificial lighting; and a reflective, color-changing, fiberglass exterior skin.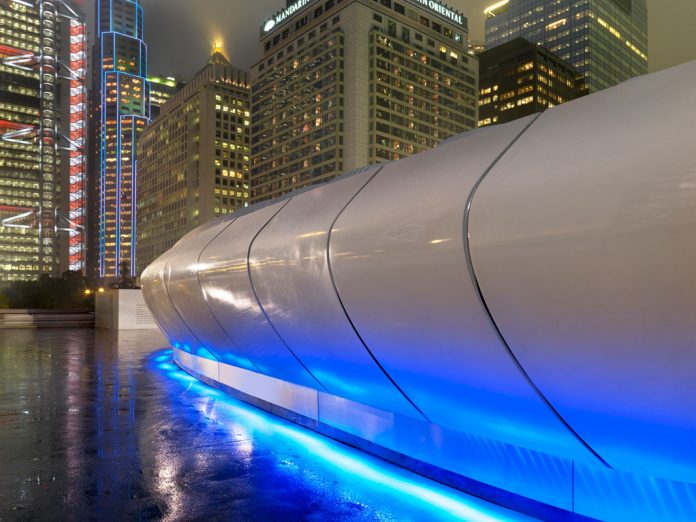 The pavilion was designed according to the fundamentals of a geometric torus, albeit distorted. The distorted torus presents a space that is not only a fluid exhibition material, but a collective design experience, as well.
"For me," said Hadid in British newspaper interview, "the fascination of the project was the challenge of translating the intellectual and physical into the sensual—experimenting with completely unexpected spaces and a totally immersive environment."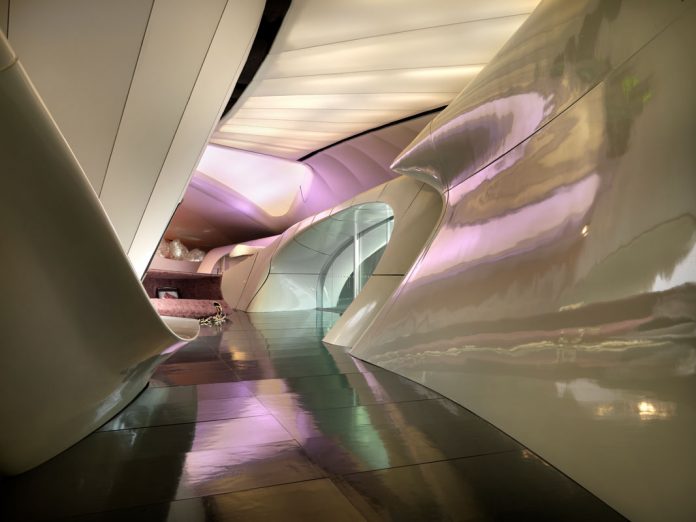 The project, announced in June 2007 and launched in January 2008 in Hong Kong, will display a modern exhibition of Chanel handbags and art, and is currently on tour. Location destinations include, Hong Kong, Tokyo, New York, Moscow, London and Paris. The pavilion is open to the public and will hit the U.S. on October 20 of this year.
[photography by Marc Gerritsen]