In the Charlevoix region of Quebec, just along the north side of the St. Lawrence river, on the hills overlooking the river and the unassuming town of Cap-à-l'Aigle, sits Altair. Lots of symbolism here, as Altair is the brightest star in the Aquila constellation and also means 'The Flying Eagle'.
Running with the latter theme, architecture firm Bourgeois/Lechasseur Architects designed a house with two long, rectangular forms in a 'V' shape suspended over the landscape and opening towards the river as if it was an eagle taking flight.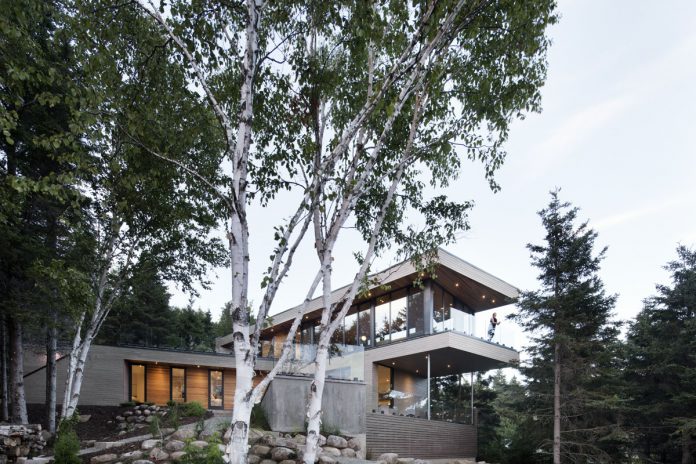 The house itself is camouflaged by surrounding trees and further blends into the landscape with gray wood siding. Façades that are protected from the by the roof overhangs are a natural-colored Western cedar which extends indoors to the ceiling to lend continuity from the outside in.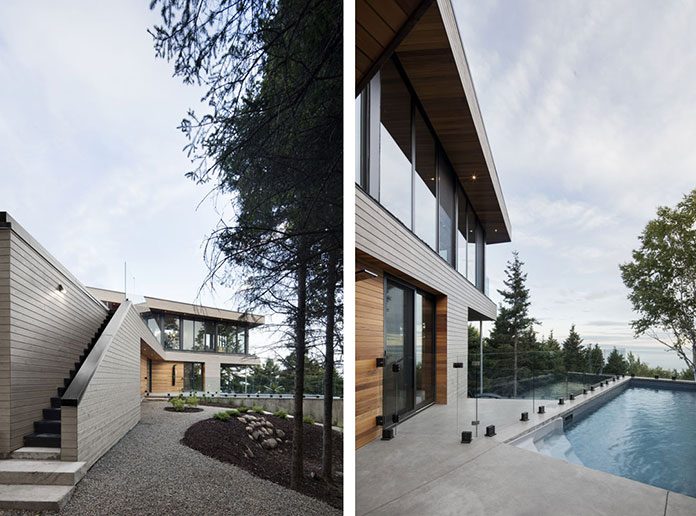 In the crook of the 'V', a concrete deck and rectangular pool face out towards the river. The large deck wraps around the side of the house with a covered hot tub which also has a view of the river.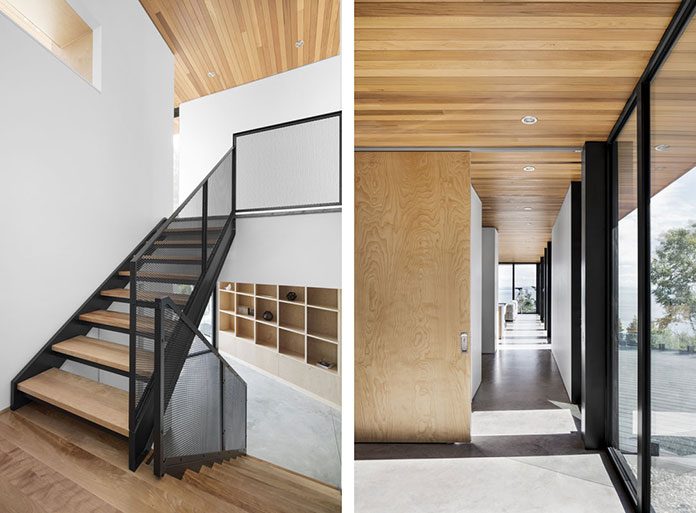 The first floor has a guest wing with three bedrooms and a bathroom. There is also a living room for lounging. In the hallway, there is a large picture window looking out to the pool and, past that, to the St. Lawrence.
A steel and wood staircase leads up to the main living area on the second floor. Stretching out towards the river, the second floor is cantilevered over the deck containing the kitchen and the main living room in a vast open space with floor to ceiling windows facing out to provide a spectacular panoramic view of the town and river below.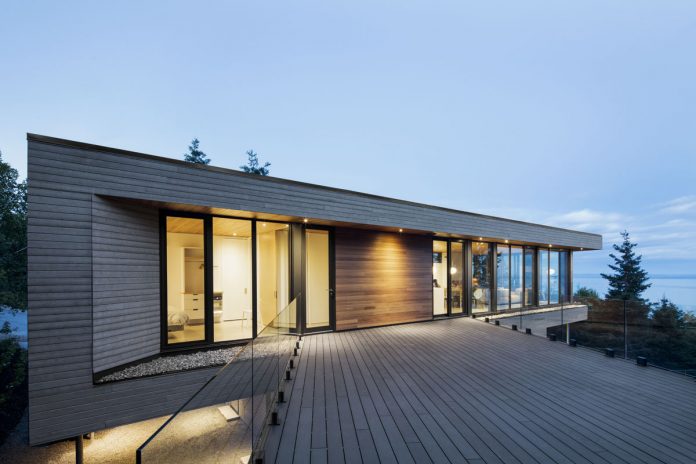 The master suite is on the opposite side of the stairway, nestled back in the woods. An enormous deck was built on the roof of the guest area and accessible via the main living space. The interior design is also modern and minimal.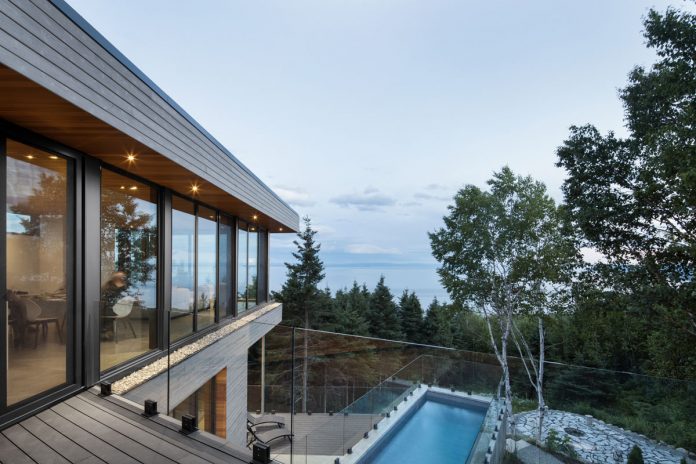 The Altair house was designed to take full advantage of the location overlooking the St. Lawrence river and delivers on the views.
[Photography by Adrien Williams]