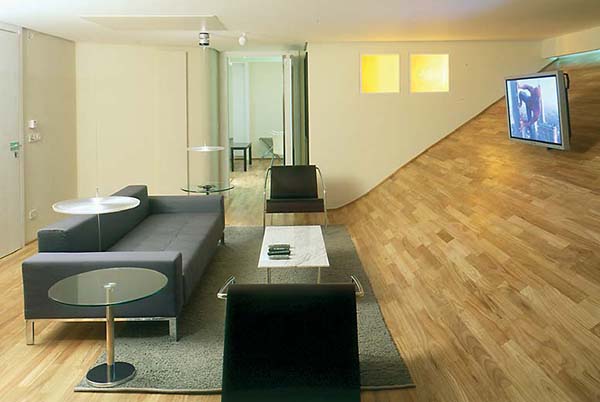 The main financial hub in the country, São Paulo is also Brazil's most cosmopolitan city, with top-rate nightlife, restaurants and impressive cultural and arts scenes. Many of Brazil's wealthiest live here—the rest drop by at least once a year to shop for clothes, shoes, luxury items and anything else that money can buy. Paulistanos (São Paulo inhabitants) work hard and play even harder, and there is no escaping the many shopping and eating temptations the city has to offer. Most vacationers elect to visit Rio de Janeiro's green hills and beautiful beaches rather than the fast-paced concrete jungle of São Paulo, but there's much to explore from nightclubs to architecture.
The Hotel Unique rises up from the small residential area of Jar dins with a bowed shape and round windows giving the impression of a large ship in dry dock. Everything about this hotel supports its namesake. The first view of the modern sculptural architecture is of its green, weathered, copper façade, dark glass and a desert garden of mini, sandy-colored cubes of rock, palms and agaves.
Once inside, the reception area and adjacent bar, The Wall, are both naturally lit by a huge wall of transparent glass during the day. The architectural design is complemented by a futuristic concept of aerial landscaping, which involves filling space with plants hanging from cables. Dramatic 24-meter-high hollows and corridors in the interior define the curved design that is continued inside the rooms, where there are no right angles.
The rooms are a study in ultra-cool modernism with a blend of high-tech details and natural elements. Wooden flooring softens sleek white furnishings, glass tables and fittings and a massive bed placed in the center of the room.
The Hotel Unique definitely makes for a singular experience in São Paolo, a unique city in its own right.
Hotel Unique is a member of Design Hotels. Reservations available at designhotels.com