If you've ever watched a Miyazaki movie and wanted to visit that Japan, Satoyama Jujo is definitely the place for you.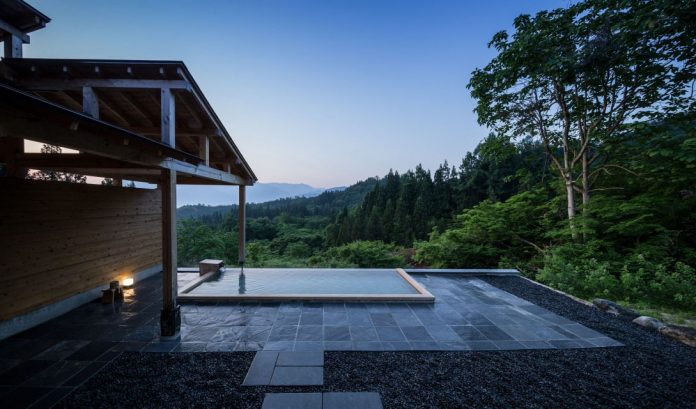 Nestled in the Niigata Prefecture amidst the Japanese Alps and sequestered deep with the mythical-looking mountainscape, Satoyama Jujo artfully blends the region's centuries-old tradition with eco-conscious boutique sensibilities. Much of what appeals to the fans of the settings of Miyazaki films comes from the kominka tradition of rural, wooden-frame homes with a central hearth, open doma, and tatami mat floors.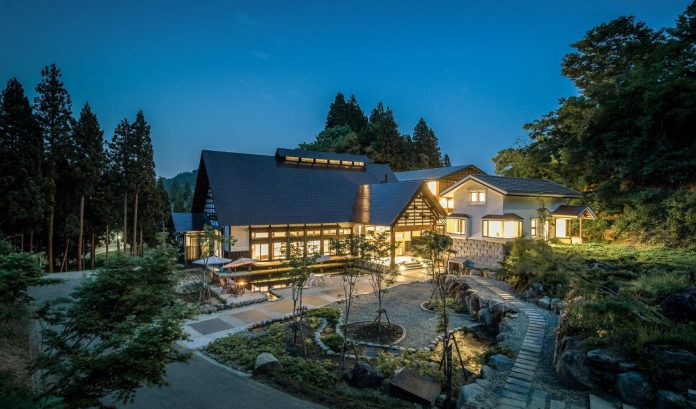 Satoyama Jujo is part lodge, part resort, and part hot-spring spa with a main building that is 150-yeards old built from thick beams of Zelkova wood and pine to withstand the winters which can bring 15-feet of snow. Satoyama connotes traditional values of stewardship where human settlements meet the mountains, a sustainable practice striving to maintain arable land and biodiversity in equal measure. It deals with a rich tapestry of managed woodlands, pastures, rice paddy fields, and wetland habitats — in other words, the resources from which the hotel drew its materials and sustenance in a previous life.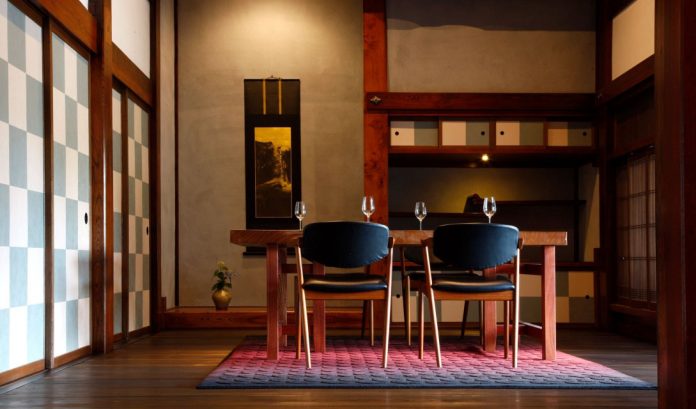 The progressive renovation by Toru Iwasa and Kei Kaihoh shows a reverence for design, fusing Japanese folk architecture with Scandinavian design via shared principles of sturdy craftsmanship, elegance, an expansive sense of space, and functional minimalism. Paper lanterns, deployed with restraint instead of kitsch, lend a half-festive, half-ritualistic air, contrasting beautifully with the dark wood surfaces. The effect is most pronounced in the mezzanine lounge, formerly the site of the silkworm operations.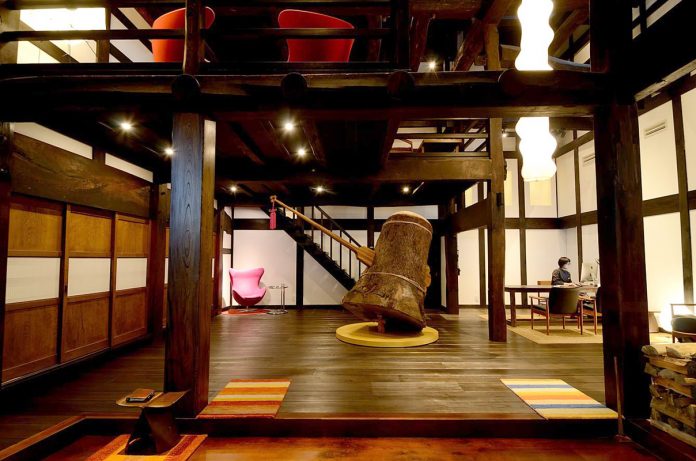 The décor in the massive, lofted lobby features lacquered wooden beams surrounding a large art piece sculpted from a huge camphor tree trunk featuring Daikotuten, a fabled god of prosperity, by Japanese sculptor Ryuichi Ohira. Dark cedar floors complement cream-colored walls that play host to works of distinctively Japanese art by Shun Kawakami. Furnishings sourced from the likes of Isamu Noguchi, Arne Jacobsen, Ray & Charles Eames, and Finn Juhl pay further homage to minimalist design.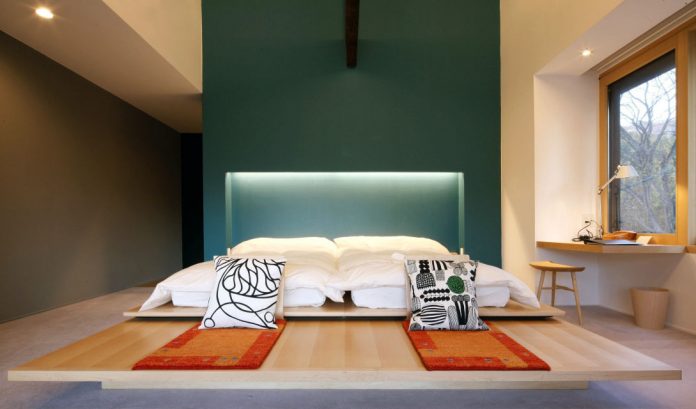 An abstracted washitsu philosophy prevails — tatami flooring, plenty of natural light through massive windows, and a hyper-developed sense of space. To adhere to the serenity principals, there are only twelve rooms available, including two maisonette-style suites.
Satoyama Jujo is only two hours away from Tokyo via high-speed train, so if you are looking for a relaxing and secluded retreat in a design-centric mountain environment, this one is not too far away from the city.
[photos courtesy of DesignHotels]