Coming soon to a hipster near you.
The Automatic Vintage Lens watch by TACS (stands for Taste, Attractiveness, Creativity and Style–we just can't make this stuff up) by Yoshiaki Motegi inspired by… you guessed it, a camera lens.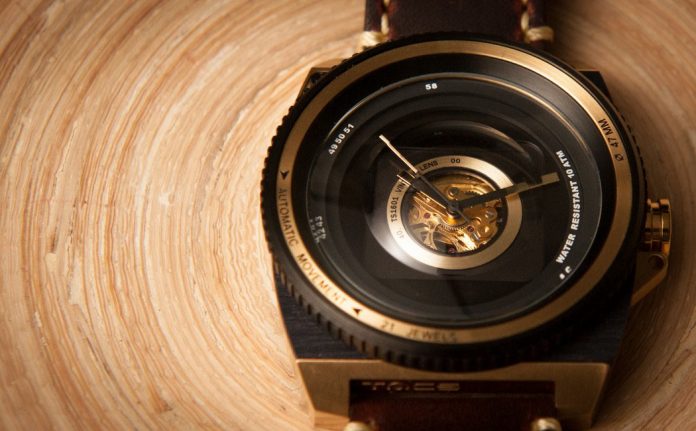 The watch face makes a perfect medium to translate the look of a lens. The contours of the scratch-resistant sapphire glass create a 'fish-eye' effect which gives it the distinct look of multi-lens elements found in real camera lenses. To further the camera lens motif, the hour numbers are replaced with focal length and aperture numbers. The bezel can be turned like a focus ring which doesn't really serve any purpose except give you something to fiddle with. Let's face it, that's not nothing.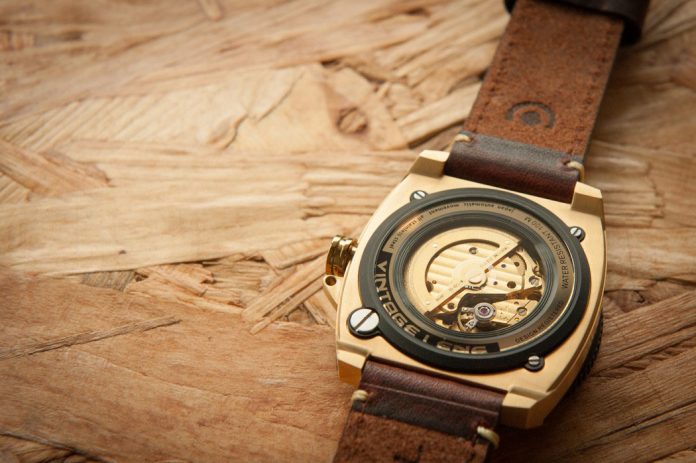 The gold-plated Miyota 82S0 movement can be seen through the fish-eye in the watch face as well as through the sapphire glass back. The 47mm case is made from gold-plated brushed stainless steel with engraved serial numbers and a nifty model number insert. The power reserve will last around 40 hours and indefinitely as long as there is movement.
To solidify the vintage look, the leather straps are manufactured by Horween in Chicago when they're not busy making basketballs for the NBA (yes, real basketballs are still made out of leather). There's even a very cool looking leather 'lens cap' cover which snaps over the face of the watch for protection.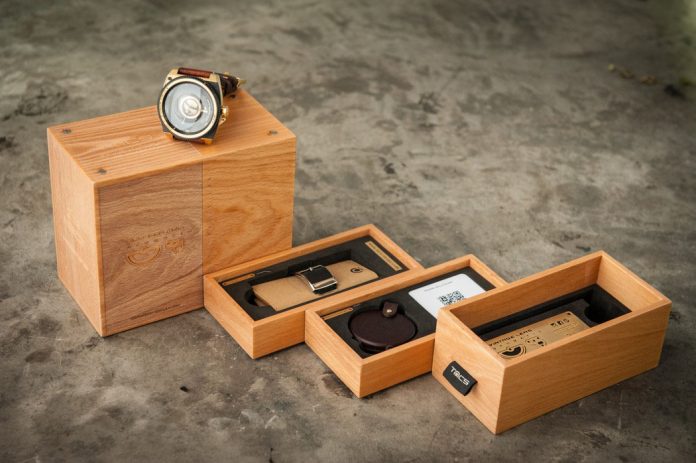 True to the 'maker' feel of the watch, extra attention has been paid to the unboxing experience. It comes in a hand-crafted, three-tiered wooden box containing the watch, watch cover and a crafted leather SD card holder. Because, after all, a vast majority of the people going after this one are going to be photographically inclined.
But, don't spend too much time deciding. It's a limited edition and currently only available through Kickstarter.