At kontaktmag, we definitely love the architecture and interior design of modern renovated farmhouses. We feature one every Friday. These renovations take on varying degrees of needed restoration. Sometimes, owners are working with a shell. Other times, the shell needs to be torn down and rebuilt with the reused materials. But, when a couple bought some land with a barn and an old farmhouse in southern Quebec, the existing house needed to be torn down to the foundation in order to build a modern country home.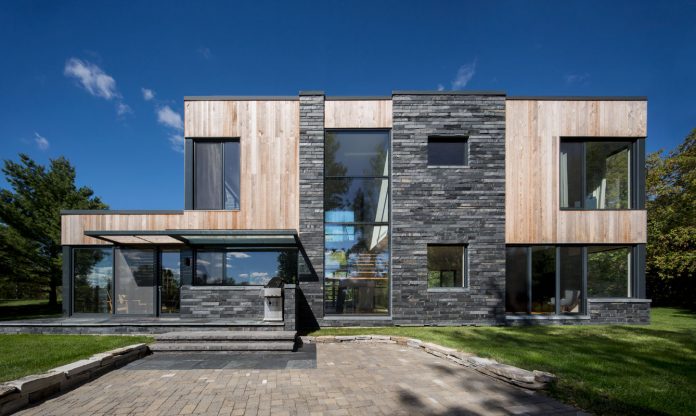 SIMARD Architecture designed the new home leaning on their design philosophy of linking social, historical, and environmental context to design a space reflecting the surroundings as well as the activities, interests, and aspirations of the client. The result is a distinctly modern home rising from the surrounding landscape which honors the agricultural past of fields, weathered fences, an adjacent old wood barn, and the ruins of the original farmhouse's foundation. The layout and architecture of the new structure were influenced by the context as well as the course of the sun through the changing seasons and views of the surrounding fields.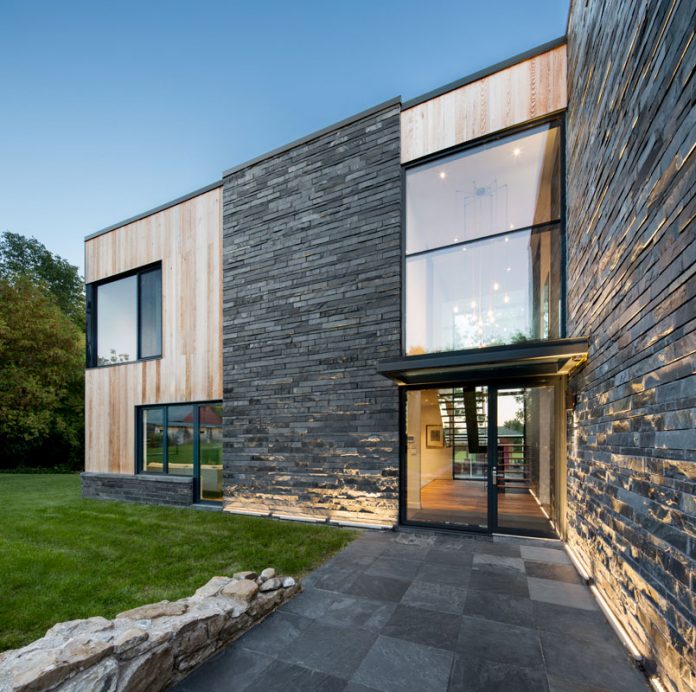 The 3,500-square-foot house is composed of two distinct two-story volumes separated by a double-height center creating a dramatic entryway with floor-to-ceiling windows the full two-stories in the front and back of the house. A steel, wood and glass staircase leads up to a glass-floored footbridge connecting the two sides of the upper floor.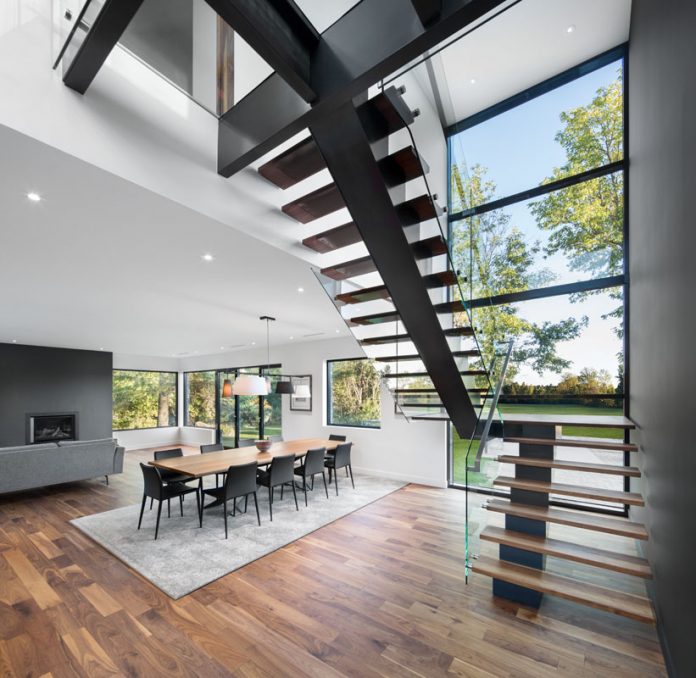 The bridge allows light to shine through and creates a transition between the private side and the more public side. The private side contains the master suite of an open bedroom plan with a walk-in closet and the master bath. The other side is a little more communal with a guest suite, library, and an office.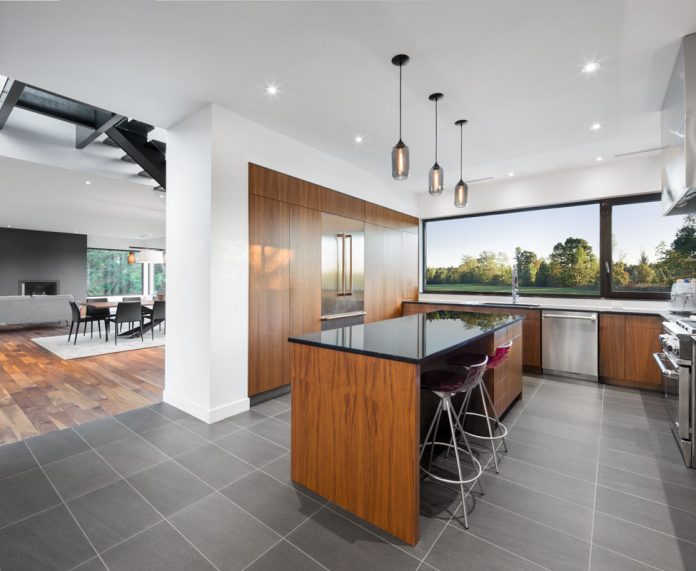 The main living area is on the ground floor with one side containing an expansive living room and a long dining table for entertaining guests. Across the entryway, the large kitchen opens up to the game room and a flagstone veranda. Sliding windows between the kitchen and veranda open transforming the kitchen counter into an island shared between the interior and exterior spaces.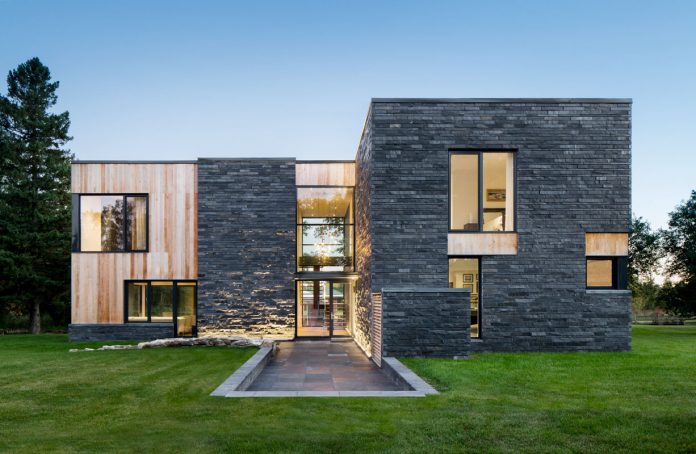 The exterior of the house is a mix of two main materials. Rather than a typical natural stone cladding of thin strips of stone attached to an exterior wall, the slate from a nearby quarry was cut into blocks of varying lengths and set like bricks. To echo the old barn left standing near the house, cedar boards are a secondary cladding offering an accent to the slate. Over time, the wood will weather and develop its own patina to further integrate with the surrounding environment.
It's definitely not a typical farmhouse (or a typical house, for that matter), but it is on a former farm, with an adjacent barn… so what else would you call it?
[photography by Stéphane Brügger]