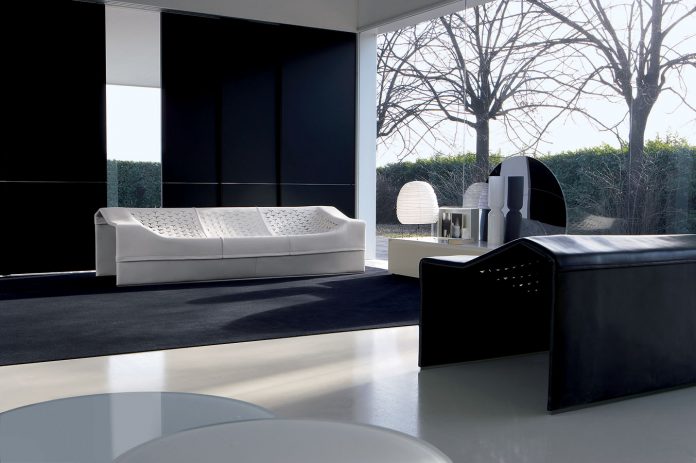 SKiN
This is what happens when design, technology and workmanship collide. With weight distribution demonstrated in its finest light, Molteni&C and designer Jean Nouvel present SKiN, a true sculpture of suspended seating. Comfort and originality take a front seat while technology such as the supporting frame in tubular pre-tensioned aluminum and the foam rubber inserts act as the structure's base to cover the science part. Available in leather or double-faced felt with geometric incisions.
molteni.it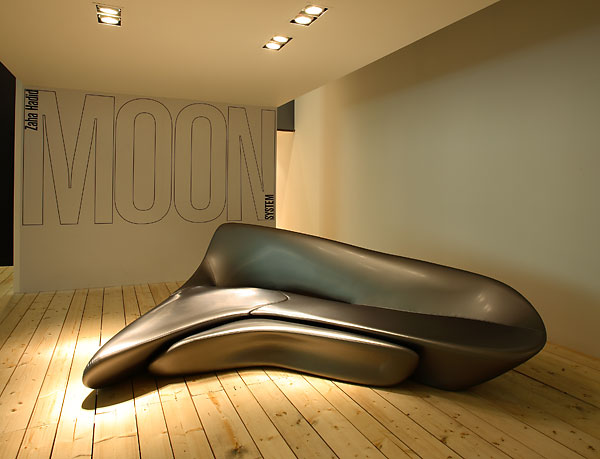 Moon System
Form and function elope in this unexpected spatial delight that introduces a wrapped, continuous shape to ergonomics. The Moon System sofa from B&B Italia is the brainchild of world-famous architect Zaha Hadid, known for pushing the limits of urban design. By allowing the comforts of traditional seating to be re-invented by angular shapes, Hadid presents a new way of thinking to the sitting circuit. The metallic sheen enhances its space-like appeal and an accompanying ottoman, reflecting its larger counterpart, brings continuity and completion to the piece.
bebitalia.it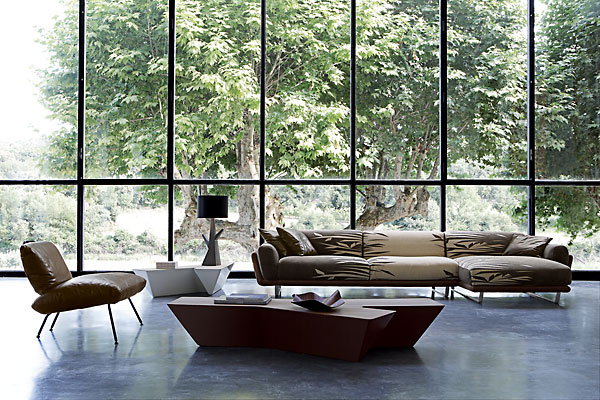 Elements
Metal framework and chrome legs complement the linear timeless design of the Elements modular sofa. In true Roche-Bobois fashion, it is what lies beneath the surface that exudes pure luxury in this collection. The seat and back cushions are stuffed to perfection with 100 percent goose and duck feathers on the foam core, enhanced by supportive spring coils. Better yet, the sofa can be customized to tickle your fancy with any of Roche-Bobois' exclusive fabrics. Select a contrasting hue to add an unanticipated element to your home spread.
rochebobois.com
Swept
It's true: less can be more. Serving as an understated blank canvas for design to take its own form, the Swept sofa can be adapted into just about any room design to deliver a contrasting element of simplicity. Lines from the subtle stainless steel base guide the eyes upwards to exquisite stitching details that trace along the sofa's sleek silhouette. The Swept sofa is available in contract-grade slate grey or white leather alternative upholstery.
bludot.com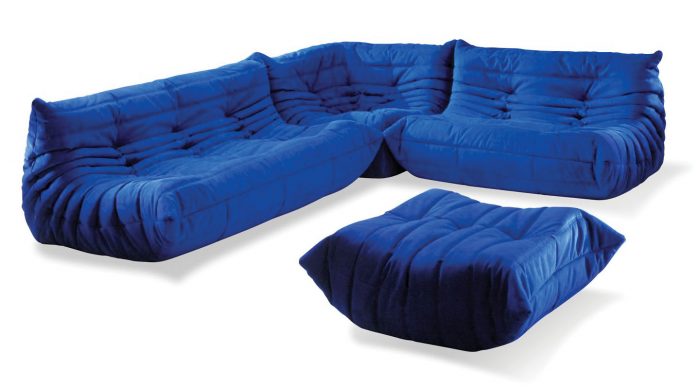 Togo
Since its groovy inception in the 1970s, the inviting Togo design from Ligne Roset has been non-stop success thanks to its carefree lifestyle appeal. A natural fit in the modern home, Togo is the first all-foam sofa, combining five densities of foam for maximum cloud-like comfort. Generously quilted and available in a variety of signature fabrics and leathers, selections include the sofa with or without arms, an armless loveseat, corner seat, fireside chair and ottoman.
ligne-roset-usa.com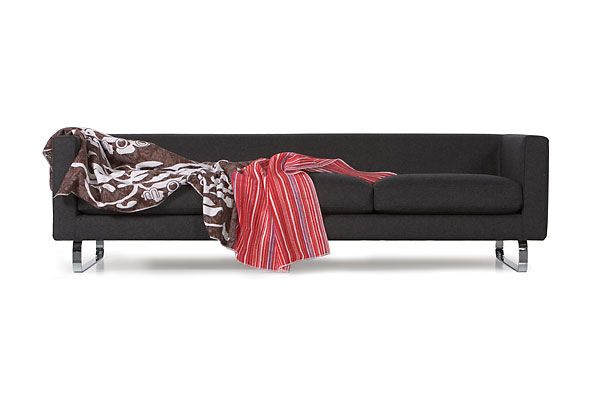 Naked
Indecisive? Not a problem.  Commitment issues? That's fine, too! In effort to provide a great quality sofa with diversity and lots of fun options for fabric fashionistas, Moooi Boutique by Marcel Wanders created its one-, two- and three-seat Naked sofa selections and footstools meant to be creatively slip-covered. Visit the Web site for a variety of "dresses" in a kaleidoscope of colors and patterns to customize your sofa and perfect its look. Change the cover to coordinate with your latest inspired motif or introduce the color of the season for a fresh look year-round.
marcelwanders.com