The Calvin Klein Collection store on Madison Avenue in New York unveiled a unique collaborative installation as the centerpiece of the store's annual holiday window display. The display was up from December 1st through January 5th.
Initially conceived by Dale Rozmiarek, Senior Vice President, Creative Services, Calvin Klein, Inc., the final structure was designed by architect Joshua Prince-Ramus and his firm, REX Architecture P.C., working with Magnusson Klemencic Associates (structure) and Situ Studio (fabrication).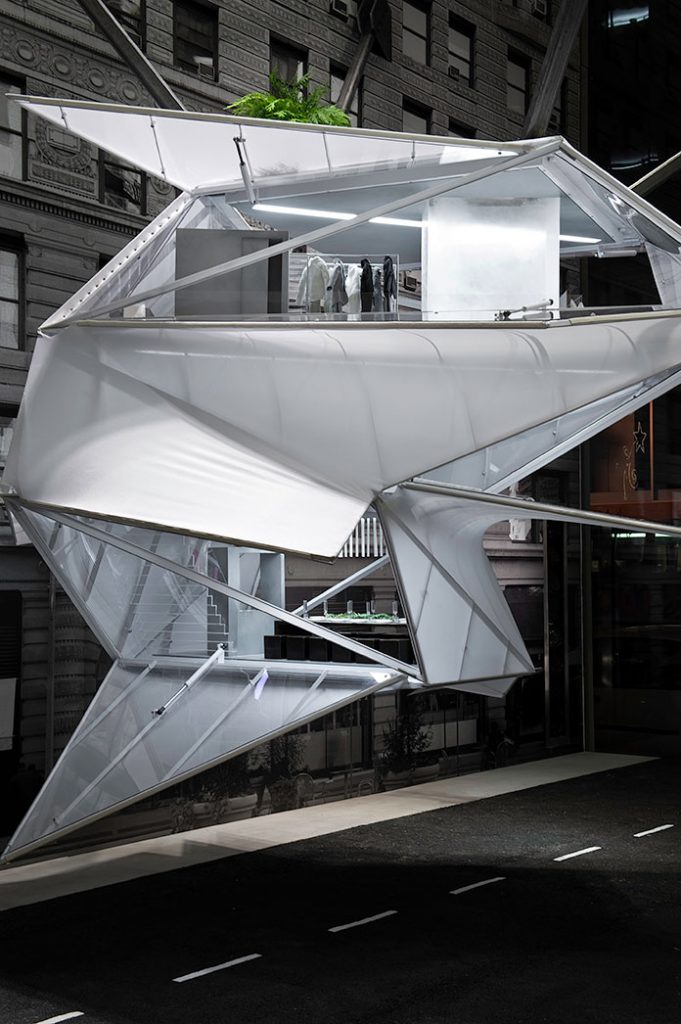 The work, entitled "Madison Avenue (Doll)House," was envisioned by Rozmiarek as a futuristic concept home that spoke to the needs of modern, urban living while addressing the use and importance of space. After conducting a lengthy search for the right architectural partner for this project, Rozmiarek selected Prince-Ramus who has an impressive portfolio of projects, shares an urbane, modern vision, and clearly embraces technology and the modern age in his work.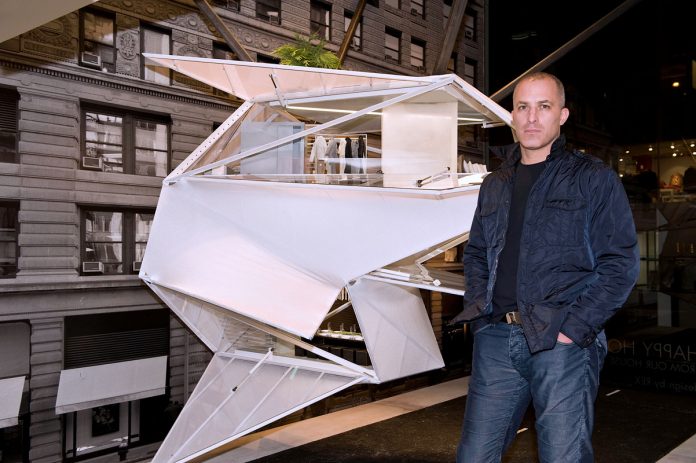 Prince-Ramus' work style and his eloquent, intelligent designs made him the perfect choice for this project. Prince-Ramus immediately understood the initial concept for the structure and he and his team brought a dynamic point of view to the work, infusing many unique and thoughtful elements to the final structure.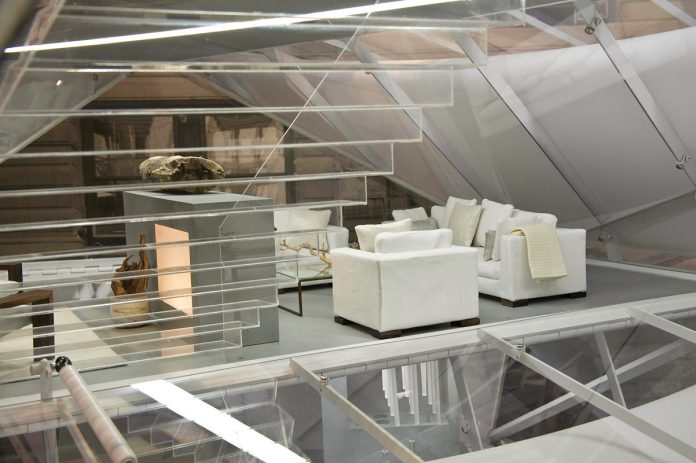 "By treating a New York street like landscape–and Calvin Klein's storefront like a New York street–we created a detached single-family dollhouse in Manhattan for the Calvin Klein woman," said architect Prince-Ramus. "Undeniably frivolous, the 'Madison Avenue (Doll)House' still suggests a kernel of an idea for accommodating growth in existing population centers."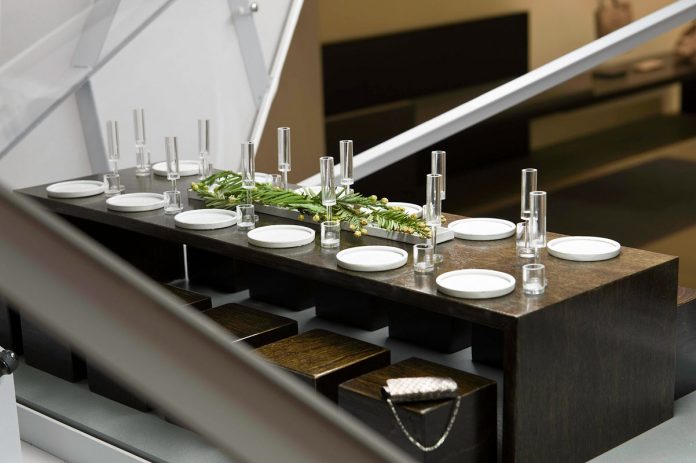 Designed with the Calvin Klein aesthetic as the common thread throughout, the stylish dwelling spans 4 complete floors, including a landscaped urban rooftop, and is fabricated in steel, acrylic sheet, and four-way stretch Spandex. The elegant one-thousand-pound structure seemingly floats high above a New York City street from four steel suspension hangers.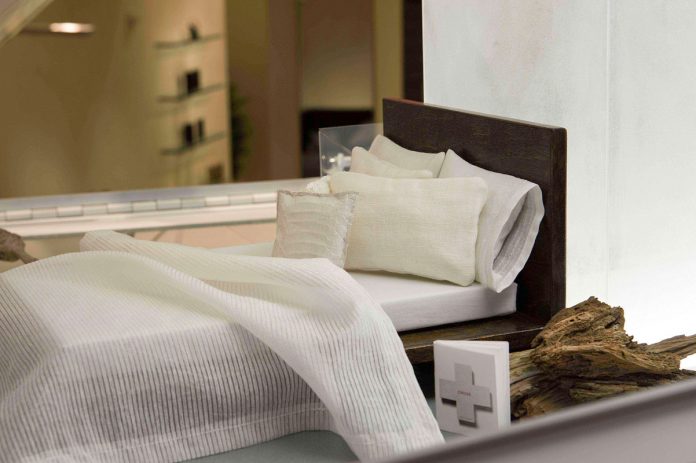 All of the interior spaces are furnished with miniature replicas of pieces from the company's apparel, accessory, and home lines, including the new furniture line set to debut in early 2009 in the U.S. These items were designed and contributed by several of the company's creative directors: Francisco Costa, Calvin Klein Collection for women; Italo Zucchelli, Calvin Klein Collection for men; Ulrich Grimm, Calvin Klein Shoes & Accessories; and, Amy Mellen, Calvin Klein Home.
Architecture has always influenced the direction of the Calvin Klein brand and the company has recently completed collaborations with renowned architects such as Shinichi Ogawa in Tokyo and John Pawson in New York.
[photography by James Lattanzio]