If you don't think a chicken shed in the English countryside would be the ideal spot for a vacation. Think again.
When a couple from London bought some property in Monmouthshire, Wales overlooking the beautiful Wye Valley and the Black Mountains, they didn't have any specific use in mind for the abandoned poultry barn on the property that had been dilapidated for several decades. Rather than tear it down, they enlisted local architectural firm, Hall + Bednarczyk to design an adaptive re-use of the chicken shed.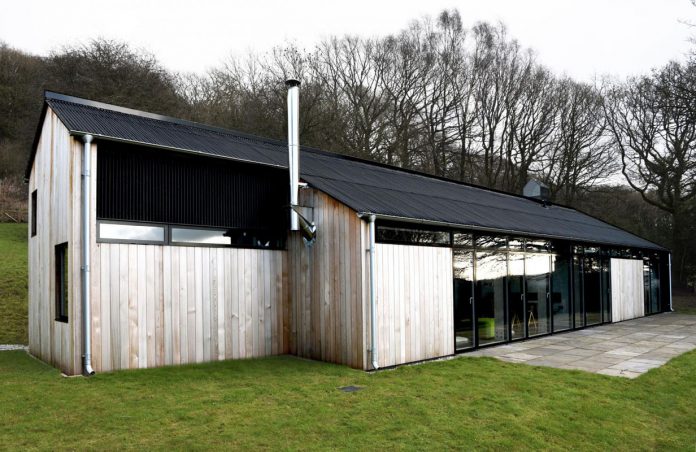 The proposal for the chicken shed called for the utilitarian agricultural identity to be preserved while updating it to an inviting and contemporary architectural form. Because of its state of disrepair, the building required a substantial amount of reconstruction.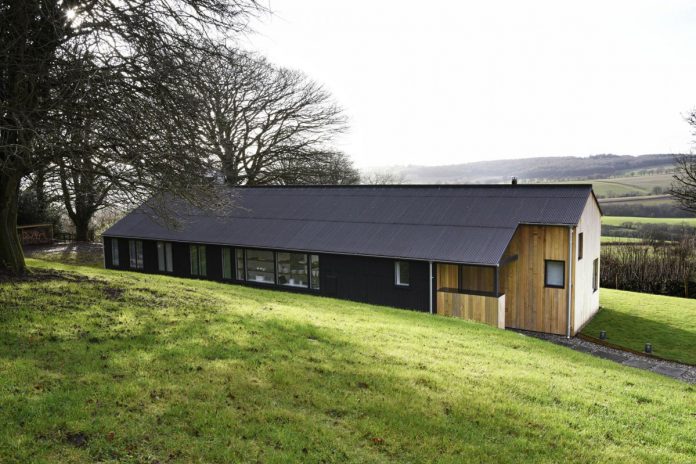 To help retain the feel of the barn, traditional agricultural materials such as black corrugated sheeting, used for the roof, and flanking walls clad in timber were reworked for a more refined finish. The modernization was completed with a floor to ceiling glass wall providing natural light to the interior as well as a view towards the Black Mountains for the occupants. On the opposite side, skylights provide even more natural light.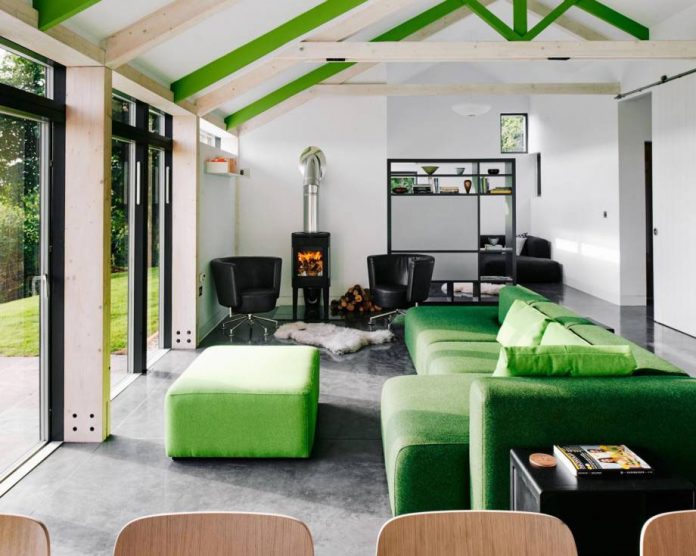 Inside, the floor plan is efficient with four double bedrooms, three bathrooms and an extremely spacious and open shared living space containing an entertainment area for TV watching, a living room with a wood-burning stove and a completely modern kitchen.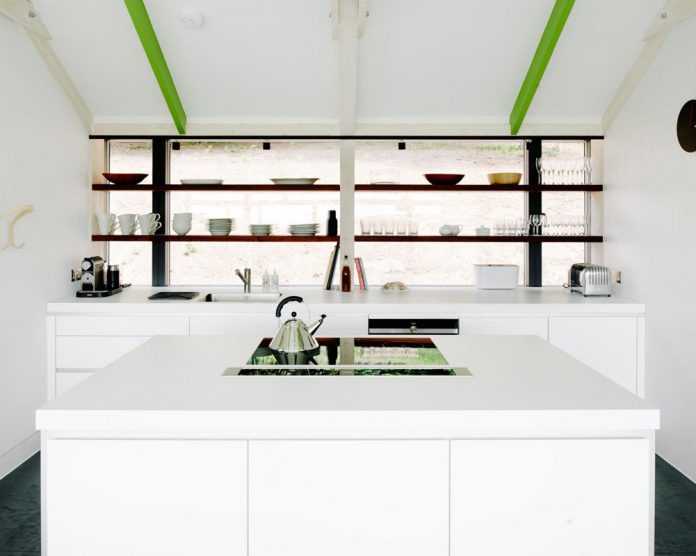 All the modern conveniences are present, especially in the kitchen including a retractable fan for the kitchen island stove, a dishwasher that shines its status on the floor so you don't have to open the door and even a plate-warming drawer below the oven. Speaking of warming, even the polished concrete floors are heated for maximum coziness.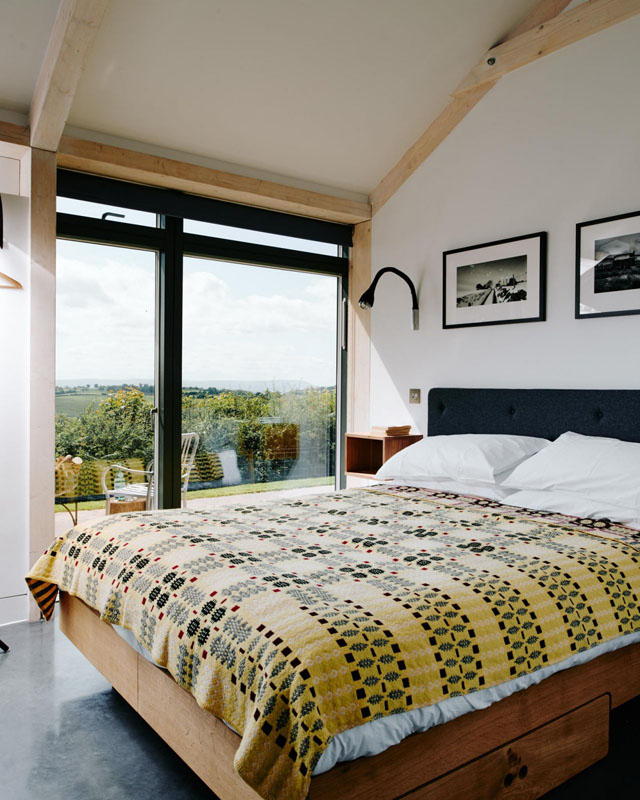 Unlike most of the things we feature here, the Chickenshed is something everyone can experience. The purpose for the property and renovation is to provide a place for design-conscious vacationers. And if you are one of those vacationers, you can book your next vacation to Wales and stay in the Chickenshed.