It's Thanksgiving in the U.S. and most people are either crowded around the TV watching football or in the kitchen, slaving all day to cook the perfect Thanksgiving feast that will be devoured in minutes before returning to football.
It's the people who spend their day in the kitchen that are the heroes of modern-day Thanksgiving. Family life revolves around the kitchen on most days and even more so on this holiday. For some, cooking is a chore, but for others, it is a joy. One thing that can fuel that joy is the perfect kitchen.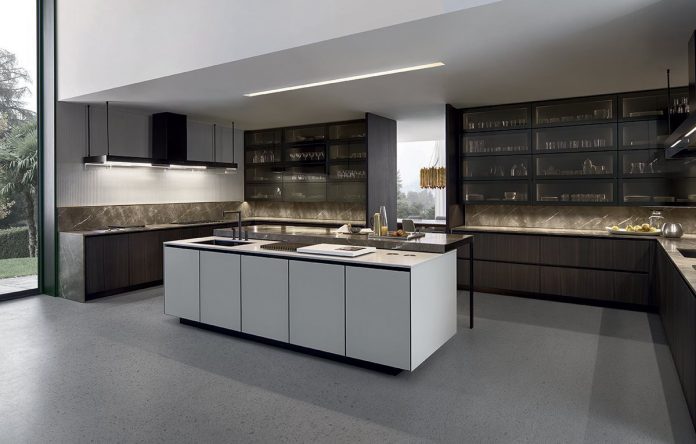 Earlier this year at the EuroCucina show in Milan, Italian modern design company Poliform, debuted their newest Varenna kitchen called Arthena.
Arthena is a simple and versatile approach to kitchen design using an integrated system of pieces which can be combined into virtually endless configurations based on the space available and the needs of the user. From an island kitchen to a long, linear galley kitchen, Arthena is adaptable to almost any size and shape.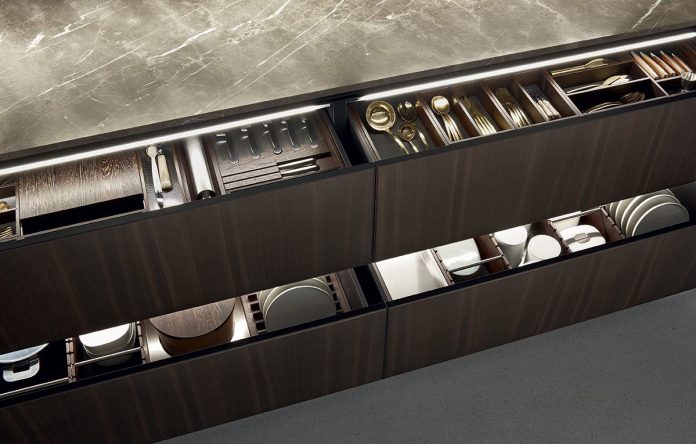 These modern kitchens are an organizational nut's dream (even for the slightly OCD). Form definitely follows function here with a place for everything in the specially designed drawers, cabinets and rack systems.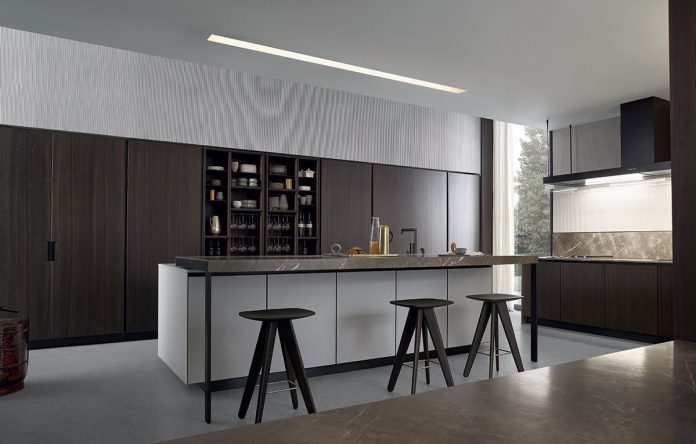 Arthena is true to its modern design heritage with sleek, clean lines devoid of any handles for the cabinets or drawers. Simply push on the door or drawer and they will open smoothly. The special edging process frames the door panels in a clean, precise fit free of extraneous embellishment.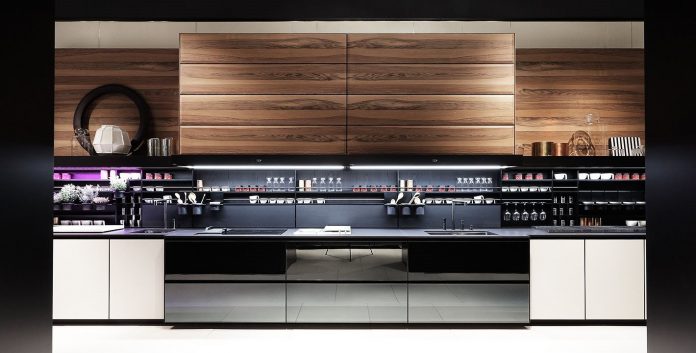 Further customization is handled by the selection of materials. Mix and match glossy surfaces with matte, metal and wood, and natural or lacquered finishes. There is even an option for Nobilitato and melamine grid doors for a little texture.
Even if you're firmly on the chore side of cooking, you might find a little joy if you had an Arthena kitchen in which to cook. If you already find being in the kitchen a joy, this is what heaven looks like.